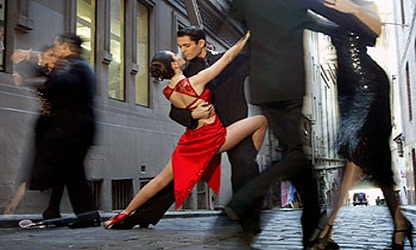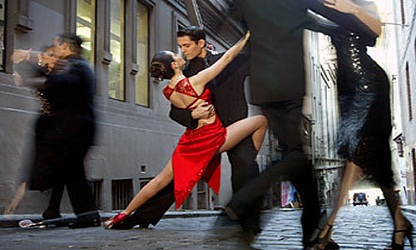 Top 5 Highlights to Experience While Teaching English in Argentina

Teaching English in Latin America can be an unforgettable experience. The region offers dynamic and rich cultures, and each country incorporates its own unique combination of history, culture and natural beauty. Argentina is the second largest country on the continent of South America and is well known for its Tango, Malbec wine and world class futbol. As a local teaching English in Argentina, you will enjoy opportunities to see, taste and enjoy everything that this legendary nation has to offer. Here we offer you the top 5 experiences you must partake in if you are in the land of the Evita, Maradona and "Che"!
1. Buenos Aires
Known for its grand Parisian-style boulevards and exquisite Art Deco architecture, Buenos Aires boasts a reputation as one of most inspiring and romantic cities in the world. This capital city is home to a broad tapestry of different neighborhoods, each distinguished by its own history, architecture and cultural offerings in the way of music, art and cuisine. Buenos Aires is a city of immigrants and throughout the city eateries and markets offer food lovers unique blends of flavors that recall the great cuisines not only of Spain and Italy, but of Lebanon, Greece and even China. But the true star is the beef - Argentina boasts what many carnivores claim - and which the locals insist - are the finest steaks in the world. So, be sure to enjoy some asado - Argentinian barbecue - and wash it down with Malbec, the nation's world-renowned red wine variety.
Head to San Telmo to see where tango was born, walk around the "Recoleta cemetery" and feel a sense of history while admiring the area's magnificent turn-of-the-century architecture and mystique. Then, make your way to La Boca, where the colorful houses will welcome you and will make your way to the famous "Caminito" street museum. If you are a futbol fan, you should definitely visit the Bombonera stadium and enjoy a "River Plate" game. Those who love politics and history will also definitely want to pay a visit to La casa rosada, the "pink house" that serves as the official presidential office and has been declared a National Historic Monument of Argentina.


2. Tango
The national dance of Argentina, the Tango was created in early 1800's, and Argentinians are still loving, enjoying and dancing to it in clubs throughout Buenos Aires and the nation at large! A passionate and sensuous dance that captures the Argentinian love of life; Tango is something you must learn and lessons are widely available!
3. Iguazu waterfalls
Think Niagara Fall is impressive? Straddling the frontier between Argentina and Brazil, Iguazu Falls are taller and more than twice as wide. It is among the most visited spots in all of Latin America, and it's hardly surprising as the beauty of these waterfalls is breathtaking to say the least! At the same time, the falls' natural setting has been beautifully preserved and the surrounding forests are home to all sorts of birds and wildlife. For those fortunate to make the trip, I recommend you cross into Brazil (one-day visa permits that can be processed overnight). The view from the Brazilian side to the Argentinian side is an incredible panorama whose beauty is matched only by its powerful sound!!!
3. San Carlos Bariloche
For stunning mountain beauty with a bit of alpine charm head south to "Bariloche"!!! A popular winter hotspot, his beautiful city owns the reputation of producing the best chocolate of the country. There are several chocolate factories in the city and the sweet smell of fresh candies and baked goods permeates the air. If you are a sweet tooth, try local delicacies such as manjar o dulce de leche and alfajores, which are so fantastically delicious! This city offers a distinctive Swiss-German twist and as it's surrounded by lakes, mountains, a ski center and great places for trekking and mountaineering, you could easily mistake it for the Swiss Alps. For the best views head to the top of Cerro Cathedral, or visit the Seven Lakes and Rio Negro. You can also access the Nahuel Huapi National Park and cross Lake Nahuel Huapi to Chile for more fantastic scenery, includine the lake's pristine blue waters, the snowy Los Andes Mountains, and hilly forests. It's also a great opportunity to go to Puerto Montt and Osorno, two charming cities in the south of Chile just a few hours away.
4. Perito Moreno
For more world class natural beauty, you will definitely want to explore the exquite mountains of Patagonia (along with Torres del Paine, Chile). Perito Moreno is a glacier that begins in the Southern Patagonian Ice Field located in the southern Andes between Argentina and Chile. This location was declared a "World Heritage" by UNESCO in 1981. You can get there from Calafate if you are teaching English in Argentina or from Punta Arenas if you are teaching English in Chile.
5. Drink Mate
As tea is for an Englishman, so mate is for an Argentinian. Created from steeped dried yerba mate leaves, it's a beverage you just must experience when living and traveling in the country. While it's popular through much of South America, nobody is more passionate that about it than the Argentinians and Argentina is the world's biggest producer and exporter of mate. Many claim that it promotes good health and even deters cancer.
Learn more about Teaching English Abroad
Request a free brochure or call 773-634-9900 to speak with an expert advisor about all aspects of TEFL certification and teaching English abroad, including the hiring process, salaries, visas, TEFL class options, job placement assistance and more.
More Resources:
Founded in 2010, International TEFL Academy is a world leader in TEFL certification for teaching English abroad & teaching English online. ITA offers accredited TEFL certification classes online & in 25 locations worldwide and has received multiple awards & widespread recognition as one of the best TEFL schools in the world. ITA provides all students and graduates with lifetime job search guidance. ITA has certified more than 25,000 English teachers and our graduates are currently teaching in 80 countries worldwide.
Want to Learn More About Teaching English Abroad?
Request a free brochure or call 773-634-9900 to speak with an expert advisor about all aspects of TEFL certification and teaching English abroad or online, including the hiring process, salaries, visas, TEFL class options, job placement assistance and more.