Pattaya, Thailand English Teaching Q and A with Tom King
TELL US ABOUT YOURSELF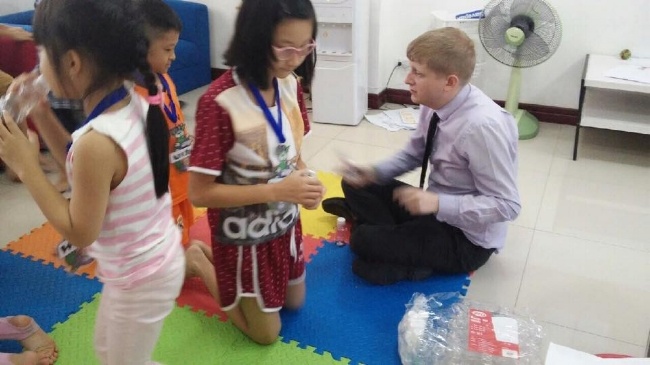 What is your citizenship?

England

How old are you?

29

What is your education level and background?

Bachelor's Degree
Have you traveled abroad in the past?

Taught English abroad previously

If you have traveled abroad in the past, where have you been?

Vietnam, Cambodia, Laos, and Hong Kong

What sparked your interest in going to teach English abroad?

I wanted out of my home town and was on holiday in Asia when I saw an advert and thought I'd give it a go. Since I got the job, I haven't looked back. Many of my friends are TEFLing.

What were some of your concerns before teaching abroad?

None really.

What did your friends and family think about you moving and teaching abroad?

My family was excited, friends too. Some are also teaching English.



TEFL CLASS INFORMATION
Why did you decide to get TEFL certified and choose International TEFL Academy?

I chose International TEFL Academy to get TEFL certified as a few of my friends recommended it. I saw online that the vast majority of jobs needed a TEFL certificate.

Which TEFL certification course did you take?

Online TEFL Course

How did you like the course?

The tasks were not too hard but not to easy to achieve from a non-teaching point of view. A little research and advice from my friends and the instructors kept me on the right track. The instructors were especially helpful, and helped me focus on the task in hand and what exactly I had to do to pass the exam questions and tasks.

How has your TEFL training helped you in your current teaching position?

Some of the stuff I learned in the course has been transferred directly into my job, such as lesson planning and classroom management. It also gave me confidence, which helped me at the beginning, as I was starting my TEFL career. It gave me some exposure to hypothetical situations in the classroom and some of the content we teach at my school.

Which city and country did you decide to teach English in and why?

I decided to teach English in Thailand in the city of Pattaya because it was near the sea.

How long have you been in this country and how long do you plan to stay?

Eight years and I plan to stay for another year or so.

What school, company, or program are you working for?

Shane School Pattaya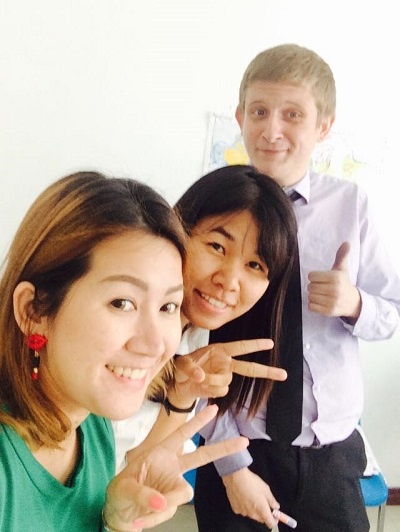 During which months does your school typically hire?

All year round

Did you secure this position in advance of arriving?

No

How did you interview for this position?

In-person interview

What kind of Visa did you enter on?

Tourist Visa

Please explain the visa process that you went through.

I entered on a tourist visa. Then I was upgraded to a Non B immigrant visa, on my expense, but the school helped, including transport. Then after three months, a work permit was granted under the same deal. I pay. Now every three months, I have to check in and get my Non B stamped, in the company of my employer.

What are the qualifications that your school requires for teachers? Please check all that apply

- Bachelor's Degree
- TEFL Certification
- Native English speaker

What is the best way to apply?

Apply online
Please include any application resources (website, email, etc.) or other information here:

www.ajarn.com


Tell us about your English teaching job!

HOURS: 22 teaching hours per week, 33 hours in school.
SALARY: 500 baht an hour so approx 38,000 a month.
SAVINGS: Between 5,000-10,000 baht a month
SCHOOL: Language center for all ages
STUDENTS: Adults and children
VACATION: 14 unpaid vacation days. No sick pay .Holiday requests aren't accepted and only bank holidays are off.

How did you find somewhere to live and what is it like? Do you have roommates?

I walked around the local area near the school, saw a sign for a cheap room,and phoned the number. Then I met the landlord. No roommates.

On a scale of 1 - 10 please rate your experience with this school.

5


COUNTRY INFORMATION - FUN!
Please explain the cultural aspects, public transportation, nightlife, social activities, food, expat community, dating scene, travel opportunities, etc...
The school has dolled out on a couple of excursions, but its once a year, and it doesn't make up for the lack of impetus to work hard, no bonuses etc. TEFL Community is sparse in Pattaya. Most expats are older men which is okay when you need a chat. Dating scene is vast, another pull on Thailand compared to home. I can travel to Bangkok, but don't get subsequent days off in order to holiday without having to return to work. Food is okay, dirty if cheap, so supermarkets and cheap fast food Western restaurants only. Nightlife is amazing. Buses are very cheap. Buddhism dominates moral standards, and it's safe 24/7 for a sensible person.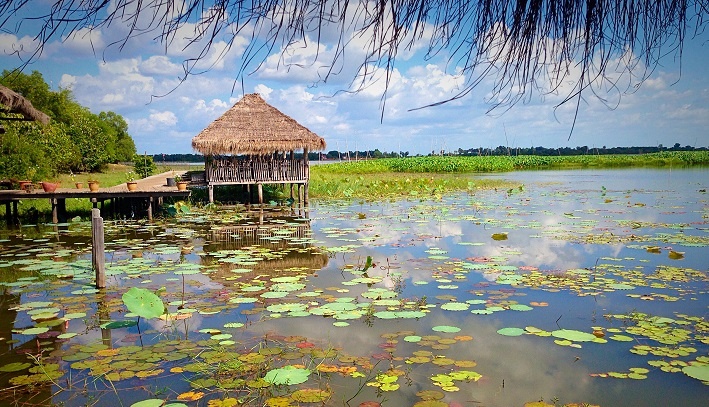 COUNTRY INFORMATION - MONEY
What are your monthly expenses?

Rent: 5,000 baht ($145 USD)
Food: 10,000 baht ($290 USD)
Social: 5,000 baht ($145 USD)
Transport: 2000 baht ($60 USD)
Phone: 200 baht ($6 USD)

How would you describe your standard of living?

Better than UK in terms of accommodation and bills, but not food-wise.

In your opinion, how much does someone need to earn in order to live comfortably?

45,000 baht a month ($1320 USD).



ADVICE FOR PROSPECTIVE ENGLISH TEACHERS
What advice would you give someone planning or considering teaching abroad? Would you recommend teaching in your country?

Wait to get a room. You'll find a lot of cheap options once you get here. Bring money too. I've had to use savings to get by on low hour months, as I'm paid monthly. Also it's useful if your employer randomly sacks you (it does happen), or if your working conditions or health is unbearable, and you wish to relocate or go home.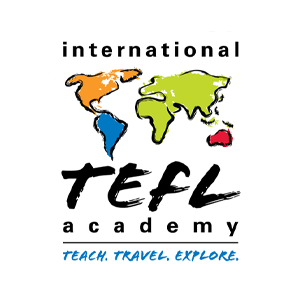 Founded in 2010, International TEFL Academy is a world leader in TEFL certification for teaching English abroad & teaching English online. ITA offers accredited TEFL certification classes online & in 25 locations worldwide and has received multiple awards & widespread recognition as one of the best TEFL schools in the world. ITA provides all students and graduates with lifetime job search guidance. ITA has certified more than 25,000 English teachers and our graduates are currently teaching in 80 countries worldwide.
Want to Learn More About Teaching English Abroad?
Request a free brochure or call 773-634-9900 to speak with an expert advisor about all aspects of TEFL certification and teaching English abroad or online, including the hiring process, salaries, visas, TEFL class options, job placement assistance and more.