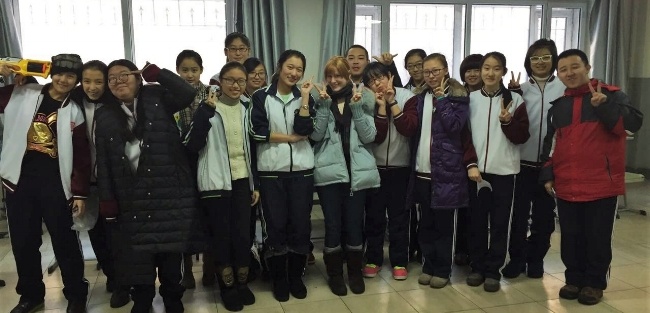 Harbin, China English Teaching Q and A with Chelseigh Robinson
TELL US ABOUT YOURSELF

What is your citizenship?
United States

What city and state are you from
Jonesborough, TN

How old are you?
24

What is your education level and background?
Bachelor's Degree
Have you traveled abroad in the past?
Studied abroad

If you have traveled abroad in the past, where have you been?
Scotland, Aruba
If you have studied abroad in the past, where did you study?
Scotland

What sparked your interest in going to teach English abroad?
When I studied abroad, I loved the experience. I loved the culture, getting to know new people, trying new food, and knowing what it is like to live 'as someone else.' I knew the best way to be able to do this again was to get a job teaching overseas.
What were some of your concerns before teaching abroad?
I was worried I would end up at a bad school or with a bad contract since I was so new to this.

What did your friends and family think about you moving and teaching abroad?
My family was very apprehensive. They didn't think it was a good idea, especially since I was going to a communist country. However, since I've moved here, they have been very supportive and excited for me.
TEFL CLASS INFORMATION
Why did you decide to get TEFL certified and choose International TEFL Academy?
I did some research and decided that it would be a wise decision to get TEFL certified. I wanted to make myself as desirable a teacher as possible, even though my degree is in education. I looked around, and International TEFL Academy had great ratings. They seemed to have very good materials to help me on my way to a new job. After I spoke to an advisor, I knew it was where I wanted to learn.
Which TEFL certification course did you take?
Online TEFL Course

How did you like the course?
I liked the course a lot. The tasks were practical and gave a lot of good information. The instructors gave great feedback. I'm so glad they required a practicum. That was perhaps the most useful part. Then, I could use my new knowledge and try things out without being under the pressure of being in a new place.

How has your TEFL training helped you in your current teaching position?
I use the resources a lot here. I use the games and worksheets a lot, but I also still use the lesson plan format I worked with. I found that it worked well in practice.

Which city and country did you decide to teach English in and why?
I chose to teach English in China in the city of Harbin. I was offered a great job here, and I like the weather in the city. It is also fairly clean compared to most places in China and has Russian culture mixed in with it!

How long have you been in this country and how long do you plan to stay?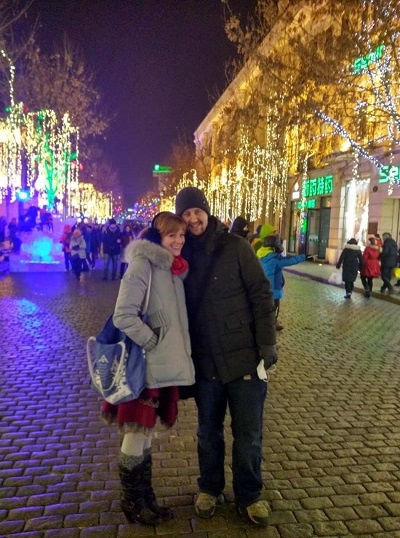 I've been here 8 months. I like my job and the people so much, I want to stay for at least 4 years.

What school, company, or program are you working for?
Harbin No. 3 High School

During which months does your school typically hire?
They hire anytime they need teachers really.

Did you secure this position in advance of arriving?
No

How did you interview for this position?
In-person interview

What kind of visa did you enter on?
Tourist Visa

Please explain the visa process that you went through.
I entered on a tourist visa because we had some problems attaining a work visa at first. But after two months there, I took a trip to Hong Kong to get it switched to a work visa. It wasn't too bad, and Hong Kong was fun. However, we were just tired from the travel and wanted to settle. We had to switch jobs, and didn't have to go back to Hong Kong for a new visa, so that was great too. Just make sure that you have all your documents and extra! Some countries seem to bend the rules a lot.

What are the qualifications that your school requires for teachers?
- Bachelor's Degree
- TEFL Certification
- Native English speaker

What is the best way to apply?
- Apply online
- Email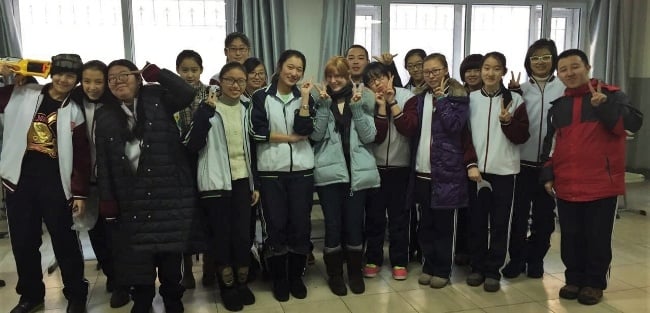 Tell us about your English teaching job!

HOURS: My hours per week vary from 10 to 20.

SALARY: The pay is terrific for this area of China, because the cost of living is insanely low. I make 10000 yuan per month.

SAVINGS: I save a lot of money actually. If I want to be careful and focus on saving, I can easily save at least 50% of my income. Even if I'm not very careful, I still can usually save that much if I do not need to buy furniture or something.

SCHOOL: My school is a real Chinese school that has an international studies department. I teach math and science in English as well as some listening and speaking classes. The students know the material, just not in English, so vocabulary practice and pronunciation is very important.

STUDENTS: I teach teenagers, but have a few private students on the side who are adults.

VACATION: I get several months of vacation per year. I get one month in the summer, one in the winter, and three day weekends as well as all holidays, plus some extras. If you get sick, it is not difficult to call in, and they do not get angry. I have only done so once when I had the flu.

OTHER: I live far from the school, so they send a driver to come pick me up and drive me home whenever I work. This is nice because I don't have to pay for transportation! They also have a lawyer for you to use for free if you need one. I used her for something, and she was great.

How did you find somewhere to live and what is it like? Do you have roommates?

My school offers free housing with free internet and utilities. I, however, am married and do not have a roommate other than my husband! I think most people here have roommates though. Also, I don't live in the school housing because we wanted to live close to my husband's work place.

On a scale of 1 - 10 please rate your experience with this school.
10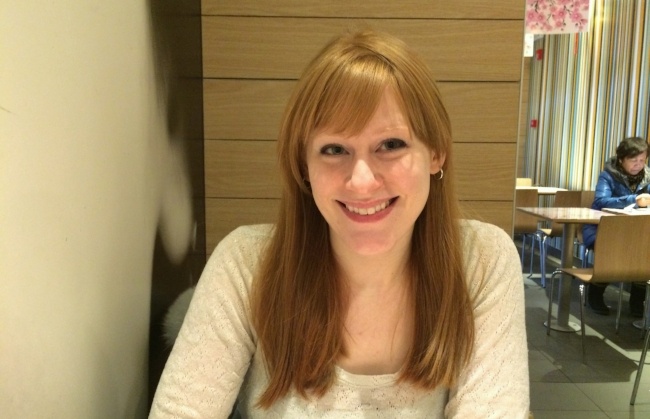 COUNTRY INFORMATION - FUN!
Please explain the cultural aspects, public transportation, nightlife, social activities, food, expat community, dating scene, travel opportunities, etc...

Harbin has a mix of Chinese and Russian culture, which makes it very unique. It was occupied by Russia for a long time, so much of the architecture is Russian. But next door you might have a traditional Chinese building! The food here is much better than it is in the south of China. They are famous for their sausage, sweet and sour pork, and beer.

People are more friendly here than any I have ever met, and often our students and many others offer to take us out for dinner or drinks or shopping. We've even been given free food and drinks from owners just because they are so excited to have us in their restaurant. KTV is very popular here and there are many spas.

You can go riding on horses outside the city, swimming in the river, ice skating in the winter and also skiing because there is so much snow in some places. Taxis are very cheap, and buses and the metro are even cheaper. There are a surprising number of import stores in case you begin to miss home food, and Harbin hosts a massive winter festival each year that boasts the largest glowing ice castles and longest ice slide in the world. During that time, the city is also filled with ice sculptures cut from the six feet of ice on the river.


COUNTRY INFORMATION - MONEY
What are your monthly expenses?

RENT: My rent is about 2600 yuan per month (approx. $375 USD), but that is high. Rent here in general is very low (especially if your school pays for it, which many will!)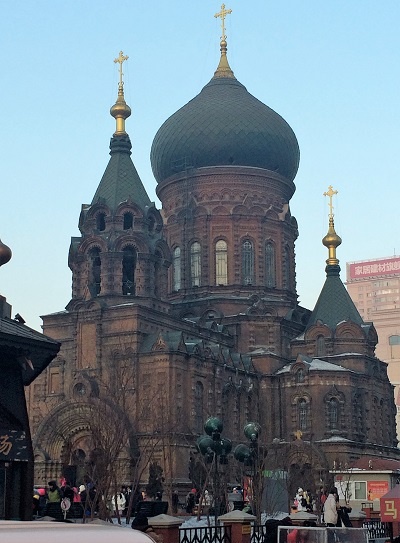 FOOD: Food can be super cheap, but it depends on your tastes. I think I spend about 1000 yuan (approx. $145 USD).

TRANSPORTATION: I don't pay for transportation much so we pay probably about 50 yuan (approx. $7.25 USD) per month for that. Taxis start at 8 yuan ($1.15 USD). Metro is about 2-8 yuan (approx. $.25 - $1.15 USD).

PHONE/INTERNET; My phone is 16 yuan for the month (250 mb, free incoming, 60 min free outgoing which I never use because every building has wifi), internet is about 100 yuan per month.

UTILITIES: I don't pay utilities here either, but electricity and water is very cheap. Electricity is about 50 yuan if you don't leave stuff on all the time. And that allows for a lot of extra room.

OTHER: Movies cost about 30-50 yuan,

How would you describe your standard of living?

My standard of living here is much, much higher than it would be if I lived in the United States. The money I get paid compared to the low cost of living is more than enough to satisfy any expensive cravings I have.

In your opinion, how much does someone need to earn in order to live comfortably?

I believe that any teacher who is qualified should earn at least 7500 yuan, and you can be very comfortable on that as well.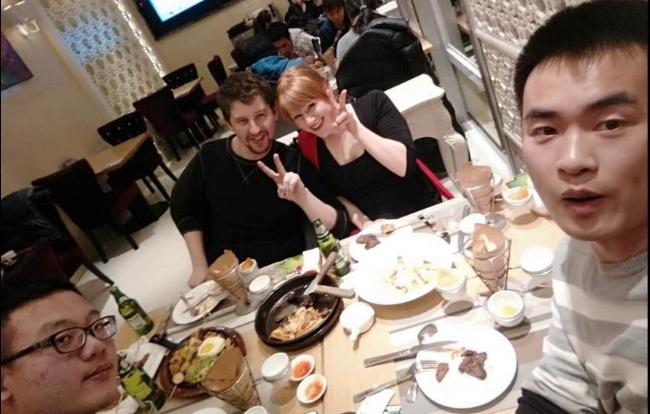 ADVICE FOR PROSPECTIVE ENGLISH TEACHERS
What advice would you give someone planning or considering teaching abroad? Would you recommend teaching in your country?

I recommend China, but I don't recommend the large cities. I was briefly there, and the pollution was so bad. I had a horrible respirator illness that forced us to move where we are now. You couldn't see across the street. Also, the smaller places have more culture and the people are nicer.

My advice: have all your paperwork perfectly organized in a folder before you go. Have everything you could ever need in print and as a digital copy. Don't try to meet other expats; the best people you'll meet are the natives. Finally, if you move to China, eat like you have the world's most sensitive stomach and bring plenty of medicine for indigestion. Western stomachs can't handle it!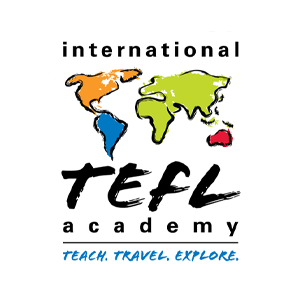 Founded in 2010, International TEFL Academy is a world leader in TEFL certification for teaching English abroad & teaching English online. ITA offers accredited TEFL certification classes online & in 25 locations worldwide and has received multiple awards & widespread recognition as one of the best TEFL schools in the world. ITA provides all students and graduates with lifetime job search guidance. ITA has certified more than 25,000 English teachers and our graduates are currently teaching in 80 countries worldwide.
Want to Learn More About Teaching English Abroad?
Request a free brochure or call 773-634-9900 to speak with an expert advisor about all aspects of TEFL certification and teaching English abroad or online, including the hiring process, salaries, visas, TEFL class options, job placement assistance and more.