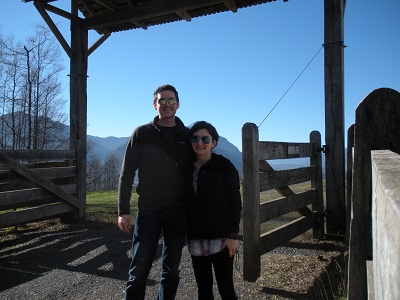 Santiago, Chile English Teaching Q and A with Grant Abernethy
TELL US ABOUT YOURSELF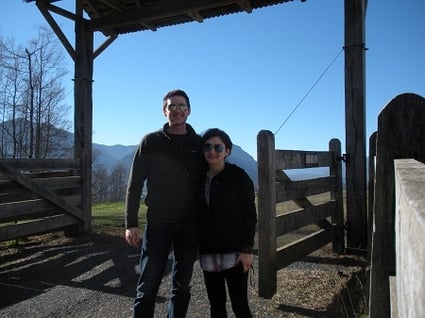 What is your citizenship?
United States
What city and state are you from?
Chicago, IL
How old are you?
30
What is your education level and background?
Bachelor's Degree
Have you traveled abroad in the past?
Some international travel with friends, family, business, etc.
If you have traveled abroad in the past, where have you been?
Germany, France, Italy, England, Scotland, Ireland, Greece, the Caribbean, Austria, Switzerland, Morrocco, Chile, Argentina
If you have studied abroad in the past, where did you study?
Greece
What sparked your interest in going to teach English abroad?
I wanted to achieve a different perspective and meet a life goal to live and work in another country.
What were some of your concerns before teaching abroad?
Safety, paperwork/legality, finding a job, having enough savings.
What did your friends and family think about you moving and teaching abroad?
Everyone was very excited and supportive.
TEFL CLASS INFORMATION
Why did you decide to get TEFL certified and choose International TEFL Academy?
Based upon my research it seemed that the best way to be prepared to get a job in any country was to have either a TEFL, TESOL, or CELTA certificate. As I was living in Chicago at the time, I looked locally, and International TEFL Academy had the post-certification job support and hours during the class I was looking for. Additionally, the tuition is priced very well so that helped in the decision!
Which TEFL certification course did you take?
How did you like the course?
I really liked the online TEFL course. My teacher was Jan and he was very helpful. It took on average 10 hours per week to complete the reading/coursework and tasks, which was acceptable as I was working full-time as well. I wish that I had read more information on the practicum before the end of the class as I had waited until the end to begin the practicum, which meant that I only had one month to complete everything. After I went back and looked at the information again, I could have had some observation hours while still taking the online portion of the TEFL degree. (oops)
How has your TEFL training helped you in your current teaching position?
The TEFL training helped me in knowing what to expect and also to be confident in delivering knowledge. The TEFL training really helped more in designing my own lesson plans when I was volunteering, because my current position has its own curriculum. I learned a lot of great techniques and a few tricks, such as pointing out the shape of your mouth to help students with pronunciation, which helped in the fluidity of my classes.
TEACHING ABROAD IN SANTIAGO, CHILE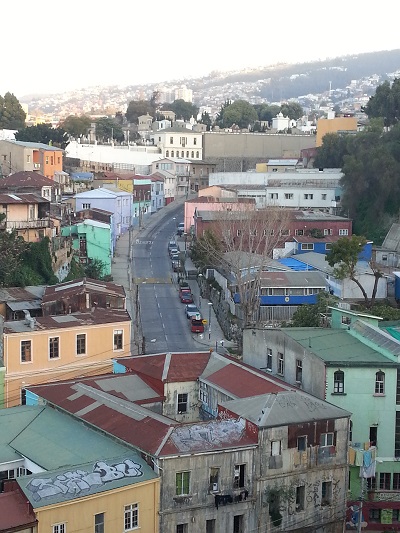 Which city and country did you decide to teach English in and why?
I am teaching English in Santiago, Chile.
How long have you been in this country and how long do you plan to stay?
3 months so far, plan to stay for 3 more
How did you secure your English teaching job?
I did lots of research online and sent many emails.
What school, company, or program are you working for?
BridgeEnglish
How did you get your work visa? If you didn't get a work visa, please elaborate on working under the table without a work visa.
My employer helps coordinate the work visa process. You submit paperwork your first week at BridgeEnglish that allows you to legally work, so there was never a concern about needing to work under the table. I did however take on private students and just told them that they needed to pay in cash.
Tell us about your English teaching job!
- The work hours per week vary based on class/student load but I have 6 set classroom hours and then the opportunity to teach 12 more. I also teach 10 hours with private students.
- The pay was low at my job, about $11/hour.
- There isn't the ability to save much - most ESL teachers in Chile break even.
- The students are adults and business professionals.
- No vacation time "allowed" for 6 months, but if you have a more open class schedule you can take weekend trips.
- I'm working at BridgeEnglish only 10-12 hours a week (part time) those hours alone are not enough to make ends meet. if you do have fulltime work, you will most likely just break even.
How did you find somewhere to live and what is it like? Do you have roommates?
I used Craigslist Santiago to find this apartment. I moved here with my girlfriend (also teaching at my school) so I do have a roommate. The apartment is nice, but a bit small. It is a one bedroom in the city center, in a high rise. The building and apartment are very nice.
COUNTRY INFORMATION - FUN!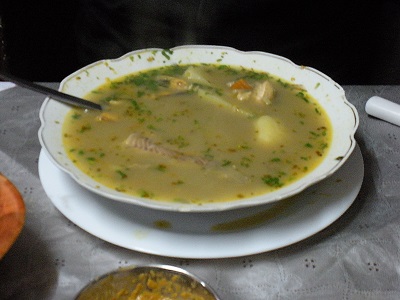 Please explain the cultural aspects, public transportation, nightlife, social activities, food, expat community, dating scene, travel opportunities, etc. about your country:

- Chileans are extraordinarily nice and patient for the most part.
- Public transportation is on par with any major metropolitan city such as Chicago. The metro is by far the better choice. Buses can be late and overcrowded, but are a necessity as the train doesn't go everywhere. Buses do run all night which is nice, but the trains stop/close at 11:30.
- Nightlife is ok, I think it's better in Buenos Aires (Chile has been described as the relaxed older brother to the rest of South America!). Everything gets started later in Santiago, people don't start to meet out until about 10pm, so be prepared for late nights.
- There are lots of bars and sidewalk cafes, not like in Europe, but there are many. Other than that there are language meetups.
- The food is uninspired but enormously plentiful. It typically is bland and very salty. The main markets here (Mercado Central, Tirso de Molina, and La Vega) are amazing though. You can find the freshest fish, seafood, vegetables and fruit to make great dinners yourself. Otherwise, prepare to be underwhelmed by the local cuisine. Anything Peruvian though is great, and there are tons of Peruvian restaurants here (Comida Peruana).
-The wine is awesome! Everywhere you go you can get cheap good quality wine (about $5 per bottle or less). In restaurants a "copa del vino" (glass of wine) will usually only cost $3 and it is the largest damn pour you will ever see!!! The beer is not great quality, but is in big bottles 1 liter (about 4 normal size beers) for $3.
- There doesn't seem to be a huge expat community, and I haven't sought it out either, so while I have some friends from the US that I have made while down here that was a function of meeting other teachers on the job.
- Dating scene, plenty of other teachers at my job have talked about meeting and dating down here, I came down with my girlfriend, so the dating scene isn't my scene!
- The travel opportunities are great. It's not as inexpensive to get around South America as you might imagine (not like Ryan Air in Europe, and trains don't really exist internationally). But since you are already this far south it's pretty quick to get around. The long haul buses from Santiago go everywhere (down to Patagonia in the far south, up to the Atacama desert in the far north, and East to Mendoza, Argentina for the Mendoza run if you don't get a work visa (this renews your tourist visa.))
COUNTRY INFORMATION - MONEY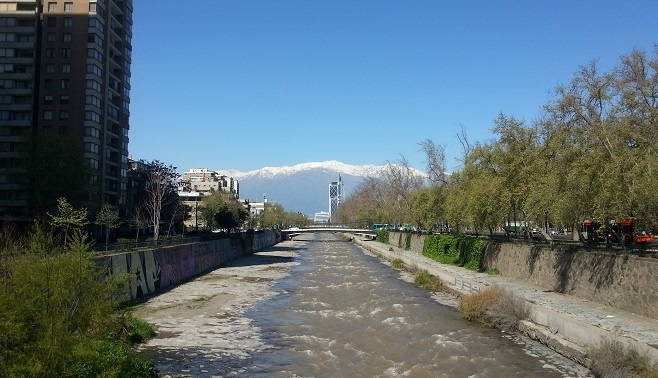 What are your monthly expenses?
- Rent/Utilities: $800 for the 2 of us (on the high side, can find much cheaper)
- Food: $400 (includes groceries and a lot of dining out for lunches and dinners)
- Social: $200 (beer/wine)
- Transportation: $40 on public transportation; taxis are cheap $8 to cross large expanses of city, make sure to ask how much before you get in or right as you get in and make sure the meter is running.
- Phone/Communication: For 3 months so far I have only spent $50 on my cell phone. I bought a microSIM from Entel, and only have to recharge once a month. Make sure to get acquainted with Skype before you leave and if you have an iPhone Facetime will save you tons calling back home.
How would you describe your standard of living?
Very high standard of living. This is one of the most developed and stable countries in the entire region.
In your opinion, how much does someone need to earn in order to live comfortably?
Between $800 and $1,000 per month.
ADVICE FOR PROSPECTIVE TEACHERS IN CHILE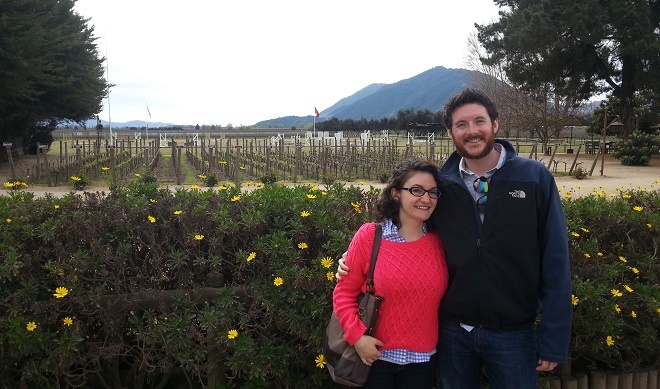 What advice would you give someone planning or considering teaching abroad? Would you recommend teaching in your country?
I would recommend teaching in Chile. This is a great country with beautiful geography, wonderful people, and a great vibe.
Overall I would suggest saving as much as you possibly can and being flexible on how long you intend to stay in country. This will give you the opportunity to travel at leisure and not (necessarily) worry about money. Make sure to keep enough money in savings to ensure you can get home if you need to.
Check out Grant's Blog: http://austral33.wordpress.com/
**Editor's Note: Please note that most teachers in Chile will earn around $800 a month and this will be plenty to break even and live a modest yet comfortable, Chilean lifestyle. Grant and Ashley have decided to spend more than a standard English teacher for their 6 month experience abroad.
Here's the picture submitted by Grant Abernethy for the 2014 Best Experiences Photo Contest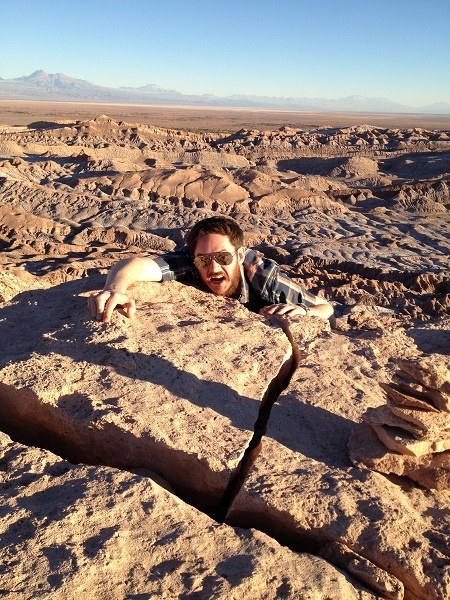 Founded in 2010, International TEFL Academy is a world leader in TEFL certification for teaching English abroad & teaching English online. ITA offers accredited TEFL certification classes online & in 25 locations worldwide and has received multiple awards & widespread recognition as one of the best TEFL schools in the world. ITA provides all students and graduates with lifetime job search guidance. ITA has certified more than 25,000 English teachers and our graduates are currently teaching in 80 countries worldwide.
Want to Learn More About Teaching English Abroad?
Request a free brochure or call 773-634-9900 to speak with an expert advisor about all aspects of TEFL certification and teaching English abroad or online, including the hiring process, salaries, visas, TEFL class options, job placement assistance and more.