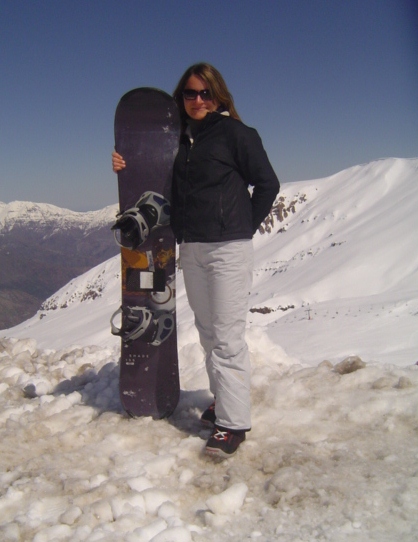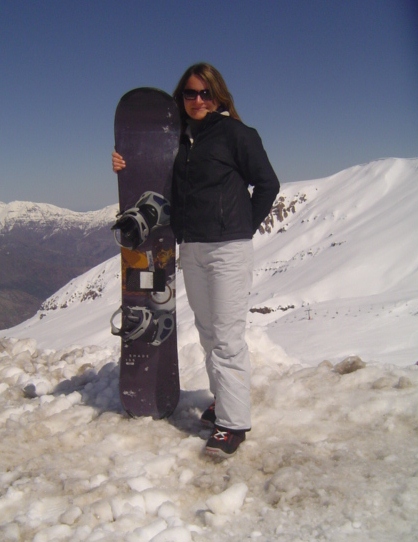 Q and A with Karen from Student Affairs About Teaching English in Chile

We're here with Karen Crone, Director of Student Affairs at International TEFL Academy. Karen's department manages TEFL classes; they provide support and assistance to students who have already enrolled in a course; and they provide Job Search Guidance to students and graduates to assist them with finding jobs teaching English around the world. Karen completed her own TEFL certification in Chile and taught English in Chile for two years and we're glad she's here today to share some of her experiences.
Karen, of all the places in the world where you could teach English, why Chile?
When I first thought about teaching overseas all I knew is that I wanted to be in a Spanish speaking country. I had already traveled to Europe and wanted to go somewhere new so I chose South America. My advisor was the one that really talked me into going to Chile, mainly because the economy was the best there than in any other South American country at the time. I knew I wouldn't be coming home with a bank account full of money; to me teaching overseas was mostly about learning Spanish and living in a Latin culture for a few years.
Did it meet your expectations? What about the experience surprised you the most?
It's weird because I didn't really know what to expect – I was planning on just going with the flow once I got there and that's what I did. From a cultural perspective I was surprised at how much Chileans love the 80s – from the music to the way they dress to their hair styles. This was seen more with the younger generations, but it definitely stood out. Regarding teaching English, I was surprised how easy it was after I was certified and teaching in a real classroom. The students were so great and made all of my anxieties about being a first-time teacher go away. For the most part they were all so open and welcoming to all of their teachers. I really didn't expect that at all!

Did your TEFL certification course in Santiago prepare you for the challenges of working as a full-time English teacher in Chile?
Definitely! I would not have been prepared had I not received my certificate in teaching. Being in Santiago for the course also gave me a month to get used to the city and make sure that that's where I ultimately wanted to stay and teach. I did meet some teachers in Santiago that didn't get certified and they were either having a really hard time finding work, or they were working at schools that were a bit shady.
What were some of the bigger challenges that you faced moving to a new country? Was it difficult to meet people or make friends?
I think the biggest challenge was just getting used to a completely new way of life. Before moving to Chile I was living in Portland, Oregon, working in a bar, and going out after work. Once I started teaching in Chile I was up at 6:00 almost every morning to be ready for my 8:00 class. I guess you could technically say that teaching English in Chile was my first "real" job. There's also the obvious – getting used to new food, learning the language, figuring out the buses and trains, etc.
Making friends was one of the easier things to do in Chile. Since I took my TEFL Course there I automatically had 8 other "friends" once I arrived. We were all pretty much in the same situation – moved to a foreign country without knowing anyone else and really had no idea what we were getting ourselves into. The school I worked for had about 60 other English teachers working there so it was really easy to meet people that way, too. There's a huge ex-pat community in Chile and for the most part everyone is really friendly and welcoming to the newbies.

What are some of the highlights of living and teaching English in Chile?
Chile has every different type of climate so if you want to go to the beach one day, skiing in the Andes the next, and go on a desert ride through the Atacama the next day, you can! Besides all of the things you can see and do in Chile, it's also very easy to travel to neighboring countries. Chile was a great base for traveling to Argentina, Bolivia, and Peru. You get to see so much more than you plan on seeing before you get to Chile.
Where did you live while teaching English in Chile?
I lived in a neighborhood called Providencia. I met another English teacher at the school I was working for and she had a room opening up so I took it – I lived with her and two Chilean college students who were both studying English at one of the universities. Our apartment was four bedrooms and we were about a ten minute walk from the school we worked for.
What can you tell us about Santiago – the capital city and primary job market for English teachers – is it fun? Is it beautiful? What about nightlife and shopping?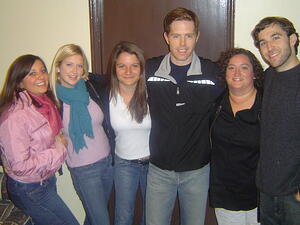 The job market for English teachers is really great in Santiago– one of the best things about teaching English in in Chile is that it's one of the countries in South America where you can be assured that your school will help you get a work visa. Chile itself has a lot of history – from the coup in 1973 to electing its first woman president in 2006 – there's a lot to learn and Chileans love talking about their history, especially during class. Santiago is a beautiful city with a lot of different neighborhoods to explore just like most metropolitan cities in the U.S. Chileans definitely love to shop and go out at night. As I previously mentioned, Chileans really like the style of the 80s, so it's not abnormal to dance to Cyndi Lauper on Suecia Street until 4 or 5 in the morning!
Any final thoughts or suggestions for anybody who might be considering teaching English in Chile?
Chile is a great country for teaching English. If someone's looking for an experience where the culture won't be a complete shock, then Chile is probably a good fit. It's also a great place for first-time teachers to go to due to the demand for English teachers and also from all the support that teachers get from their schools. I'd recommend Chile to anyone who wants to teach in Latin America and learn Spanish – just don't let the rat tails and mullets scare you away!
Thanks, Karen!
Check out Karen's video and her experiences teaching English in Chile and her work in the Student Services Department
Click here to learn more about teaching English in Chile
Founded in 2010, International TEFL Academy is a world leader in TEFL certification for teaching English abroad & teaching English online. ITA offers accredited TEFL certification classes online & in 25 locations worldwide and has received multiple awards & widespread recognition as one of the best TEFL schools in the world. ITA provides all students and graduates with lifetime job search guidance. ITA has certified more than 25,000 English teachers and our graduates are currently teaching in 80 countries worldwide.
Want to Learn More About Teaching English Abroad?
Request a free brochure or call 773-634-9900 to speak with an expert advisor about all aspects of TEFL certification and teaching English abroad or online, including the hiring process, salaries, visas, TEFL class options, job placement assistance and more.