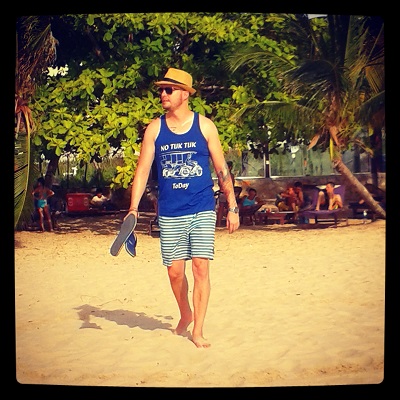 Stepping Out Of My Comfort Zone - Teaching English in Thailand
By: Collen Kriel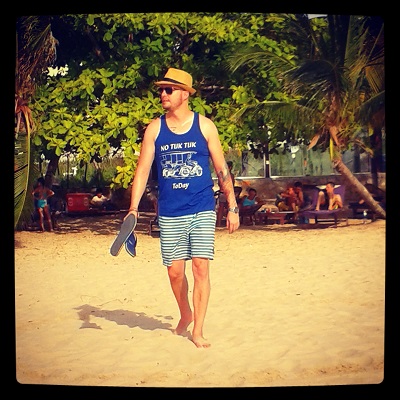 Having worked in jobs that ranged from a restaurant manager to an account manager in a large corporation, I had worked my way up to a pretty comfortable lifestyle. However it wasn't enough, I wanted a change, and the thought of completing another Excel spreadsheet made me feel physically ill.

Making the move
Living in a different country was always an idea that was appealing to me and my girlfriend. However moving to a different country to just work for another person, building their dream, was something that definitely didn't appeal to us.
We wanted to build our own dreams. We wanted to follow our passion for traveling and hence the idea arose to move to Thailand.
The big question in our minds though was whether this was a decision that we should even be considering.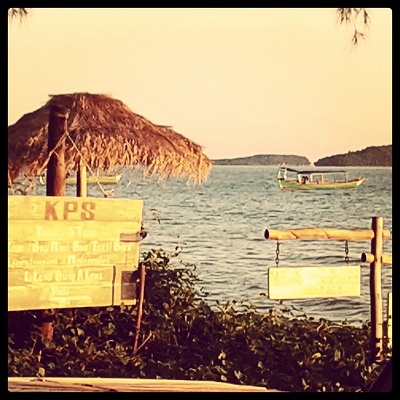 Sure moving to Thailand sounded awesome, but we were giving up so much. From our family, friends and dogs, to secure corporate jobs and a comfortable lifestyle that we had become accustomed to. I was also 33 years old; surely, this was too old to be making these crazy decisions. Should I not be sticking to the predetermined plan and rather saving for a house, than thinking of giving it all up to be a teacher?
However the answer that kept us going was if we didn't do it now we would never do it.
I didn't want to look back in 1, 2, 5 years and think 'What If?'. Where would we be right now if we had the guts back then to follow our passion? I would rather take the risk and do it, and if it doesn't work out and I am back in South Africa in a few years, at least I can say I tried and what a ride it was.
Stepping Way Outside Of the Box
To be honest teaching was never a career that I thought I would ever pursue. My teaching background had been limited to training and mentoring new staff members. However it was a career that would allow us to earn a decent salary (by Thailand's standards) as well as relative freedom to travel as often as school holidays would allow.
The decision to sign up with International TEFL Academy was a relatively easy one.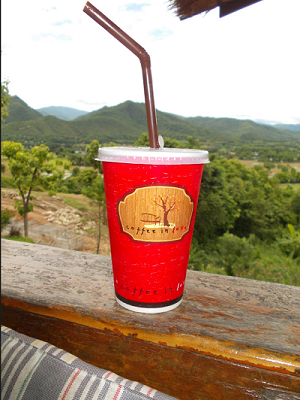 The Thailand onsite TEFL course is not easy and you need to go in with the right mind-set to put your head down and work. This is the decision that my girlfriend and I made when we started. We knew the course was only one month long (two weeks in Cambodia and two weeks in Thailand). This was an incredibly short time to spend focusing on something that would change our lives forever. Ultimately, it would put us on the path that we wanted to live. This was also the reason we decided to spend a week in Phnom Penh prior to our course starting so that we would have time to relax and explore the city before the graft started.
Even though our mind-set was right, it didn't stop us having a few moments of panic of whether we had made the right decision. Trying to remember all the grammar rules from school was a real challenge, considering I have been out of school for the last 15 years. However the real challenge was that first practical assessment, when you need to teach a game/activity to your fellow TEFL comrades and you don't have a clue what you are doing. Just remember everyone is in the same boat.
The month of the course flew by and was filled with awesome experiences, challenges and a sense of real accomplishment.
I also found, after completing my TEFL practical (student teaching), that it was something that was incredibly rewarding. You truly feel that you are making a real difference to a person's life by teaching them English. Something as an English native speaker you take for granted.
Looking back, I never thought I would be where I am today. The best decision I made was quitting my corporate job, stepping way outside my comfort zone and onto the path that I was meant to be living. The adventure and travel continues and I can't wait to see what is around the next corner.


About the author: Collen Kriel is 33, from Johannesburg, South Africa with diplomas in Sales Management, Business Management and a certificate in Digital Marketing. He was an Account Manager in a multi-national IT company before deciding to embrace a different way of life and hopping on a plane for Thailand.
Founded in 2010, International TEFL Academy is a world leader in TEFL certification for teaching English abroad & teaching English online. ITA offers accredited TEFL certification classes online & in 25 locations worldwide and has received multiple awards & widespread recognition as one of the best TEFL schools in the world. ITA provides all students and graduates with lifetime job search guidance. ITA has certified more than 25,000 English teachers and our graduates are currently teaching in 80 countries worldwide.
Want to Learn More About Teaching English Abroad?
Request a free brochure or call 773-634-9900 to speak with an expert advisor about all aspects of TEFL certification and teaching English abroad or online, including the hiring process, salaries, visas, TEFL class options, job placement assistance and more.