10 Things You Need to Know to Prepare for Your TEFL Class in Heredia, Costa Rica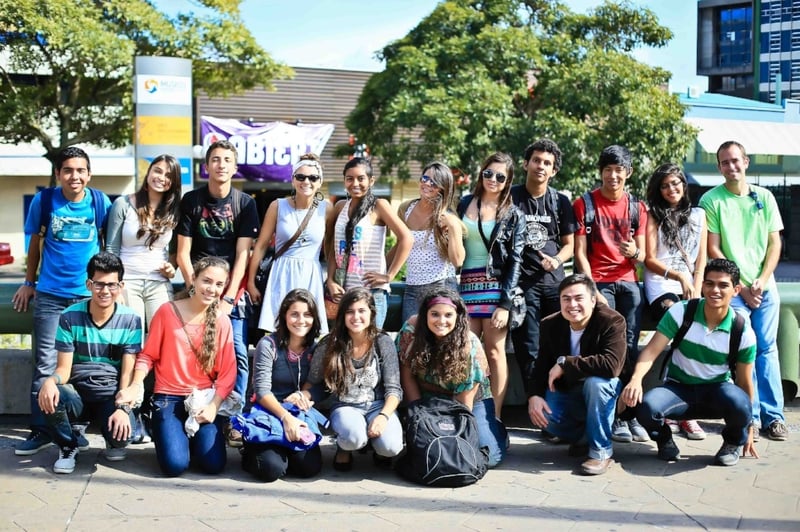 10 Things You Need to Know to Prepare for Your TEFL Class in Heredia, Costa Rica
International TEFL Academy is proud to offer a world-class 4-week Costa Rica TEFL class at our licensee in the heart of Heredia. Employing a state-of-the-art curriculum and taught by expert instructors, this course is designed to provide you with the skills & qualification you need to succeed in teaching English abroad. This course is fun and you will learn a ton, but it is also very demanding and requires that you be prepared to meet the full-time demands of a rigorous university-level course.
To help you prepare for this course, we've compiled the most common and most important questions raised by our students in addition to advice & tips from actual graduates of the course.
1. How many hours will I be spending in class and on course work during the course? Will I have a lot of free time to see Costa Rica?
Class Hours: Students should plan on being at the school for the majority of the day Monday through Friday. You will be learning grammar, discussing teaching methodology and learning activities that you will be able to use in your ESL classrooms. You will also get time to work on lesson plans and get guidance and feedback from your trainers.
Student teaching is in the afternoons and evenings, depending on the day. You will teach a total of six times throughout the course. You will receive your practicum schedule on the first day of class.
Class Assignments: In addition to class and student teaching, you will have a number of homework assignments. These include lesson plans, reflections, essays, quizzes, written assignments, etc.
What about sightseeing? Because of the intense nature of the schedule, you should plan to do most of your sightseeing either before or after the class. That being said, we do have a tour available for you on the Sunday before Day 1 of the course, and you will get an opportunity to visit the beach during the first weekend of the course.
ALUMNI TIP: "Stay up with the readings, tasks, and lesson planning. Use the time that they give you constructively, so that you're not having to catch up on the weekends (like I did during the second week). You don't want to be stressing the entire time because you're in Costa Rica and should enjoy it! Also, don't be afraid to ask questions, Melanie and Luke are readily available and willing to give feedback. Finally, relax, you'll get through it!"
2. Will grammar be taught during the course? Are there additional grammar resources in the course materials?
Yes! We teach all of the tenses and major forms during the course. This can be a bit overwhelming for students who have not studied grammar previously, so we recommend studying grammar before the course starts. Start researching tenses and parts of speech.
TEFL students are highly recommended to complete the Grammar Module before the first day of class but should also do their own further review of grammar.
Students have the option to purchase International TEFL Academy's grammar book, Grammar Fundamentals for Teaching English as a Foreign Language: A Teacher's Reference, but it is not required.
ALUMNI TIP: "Pay attention to grammar, be involved and enjoy every second of this amazing opportunity. The instructors there are so helpful, reach out to them! THEY ARE THERE FOR YOU!"
3. Can I buy the textbook at International TEFL Academy?
Yes! We have copies of the book available for purchase so you don't have to bring it in your suitcase. The book can also be purchased in advance, but please allow at least 4 weeks to allow for printing and delivery time. Books can be purchased here - Textbook Orders.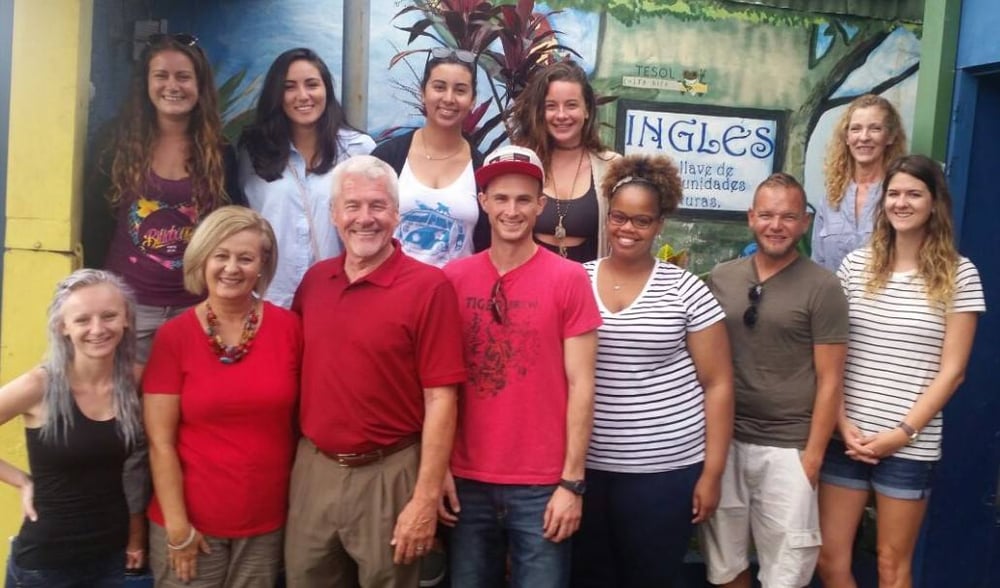 4. What kind of ESL students will I be teaching during the practicum?
The ESL students that participate in our Practical Teaching classes are all locals, and they range from at-risk teens to professional adults of all English levels.
ALUMNI TIP: "It is definitely intense. But well worth it. There is a reason you get an extra day the first weekend to travel, so take advantage of it. And do the trip they offer the day before the course starts. You get to meet people the day before and it relieves a lot of "first day" anxiety."
5. Are there any specific technology requirements for the course?
Laptop - Students are required to bring a laptop with a long battery life (at least 4 hours). *Tablets, Chromebooks, and mobile devices cannot be used in place of a computer.*
Flash Drive - Students will need a flash drive that is compatible with his or her computer.
Word Processing Software - Students should have a reliable word processing system on their computer such as Microsoft Word. Assignments can also be submitted as PDFs.
Google Drive - We recommend having a good understanding of Google Drive as you will want to save your assignments here and not just to your computer's desktop. If you are unfamiliar with Google Drive, check out this quick tutorial. Many others can be found on YouTube.
6. How can I prepare for the course? Can I begin working on my assignments prior to the course?
Arrive informed. Read as much as you can. Student Affairs sends lots of resources about the course and Costa Rica. Read our articles on our website to prepare yourself mentally and to see what our grads have to say about our course and teaching ESL in Costa Rica.
You can also prepare your resume resources. We will spend time during the course looking at and working on your ESL resume, but talk to your references, update contact info and start putting everything together so the process is easier once you get here.
Due to the requirements of the assignments, we do not recommend that our TEFL students complete any assignments prior to the course start date. However, we do recommend brushing up on grammar. See question 2.
To prepare for your time in Costa Rica, brush up on your Spanish. We encourage you to make an effort to learn some phrases before coming to Costa Rica if you've never studied it before. Knowing some common phrases to be polite and to help you get around will make you feel more comfortable during your stay here. Check out free apps like Duolingo or websites like www.studyspanish.com.
ALUMNI TIP: "Work hard and get ahead! It definitely pays off to stay organized. Study grammar a little all the time if you have a hard time with it! It'll make the last week that much easier."
7. My commute is over an hour away. Will that be okay?
Because of the intense nature of the course, we recommend staying closer to the course. We're happy to help you arrange a homestay in Barva.
8. Does ITA recommend housing or arrange it?
We recommend staying with one of our wonderful homestay families during your four weeks in Barva. You'll be close to the school, and you'll get three meals a day plus clean laundry. You'll be very busy during the course, so not having to worry about these things is a lifesaver!
ALUMNI TIP: "You get what you give! Putting your heart into what you do will bring meaning to your life and to the lives of the people you teach. That definitely applies to this course. Put in the effort, and not only will you succeed, but the people around you will too!"
9. What do I need to bring on the first day of class?
Arrival Time: Students should arrive at the school by 8:30am on Day 1. We are located 50 meters north of the BCR in Barva, Heredia.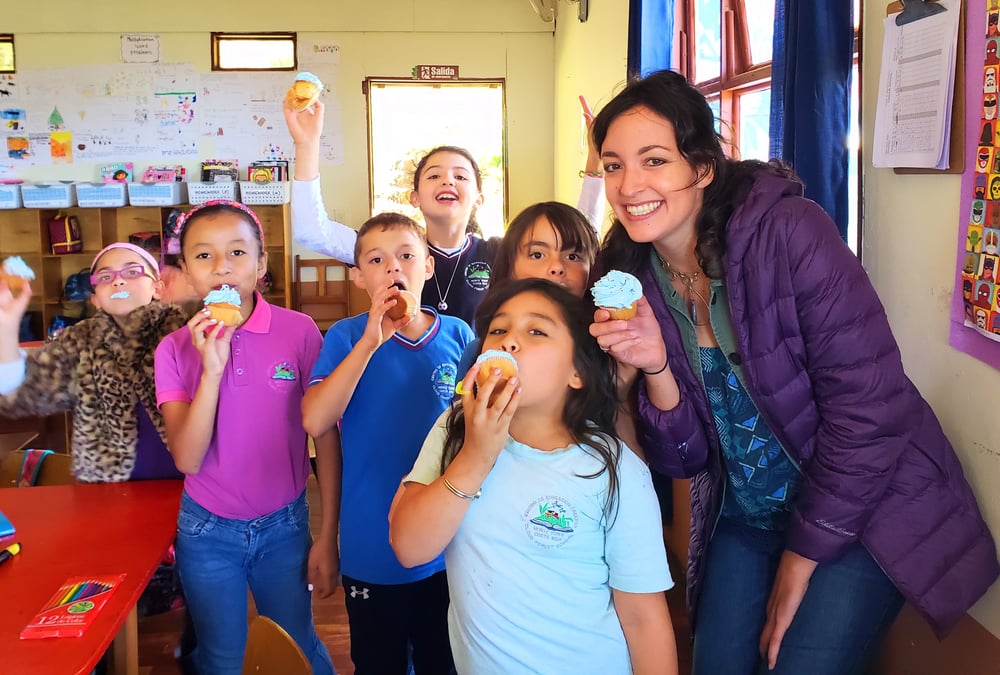 Items to Bring: Students should plan on bringing with them the following items on the first day of class:
Monthly Planner
TEFL Course Book (if you pre-purchased it)
Notebook
Laptop
Pen
Lunch: If you are not with a host family or your host family does not send a lunch with you on Day 1, you will have extra time to eat at one of the many options in Barva. We also have a refrigerator, microwaves and a toaster oven for your use at the school.
ALUMNI TIP: "Don't get behind because you WILL NOT have time to catch up. Stay on top of things."
10. Who should I contact if I have more questions about the International TEFL Academy Costa Rica TEFL Class?
If you are a prospective student, please contact an Admissions Advisor by calling (773) 634-9900.
If you are an enrolled student, please contact the Student Affairs Department.
Our experienced Student Affairs Department is dedicated to helping our students prepare for their TEFL class & to succeed in achieving their goal of teaching English abroad. All members of our team have lived, worked & taught English abroad and they all possess years of experience in the field of TEFL.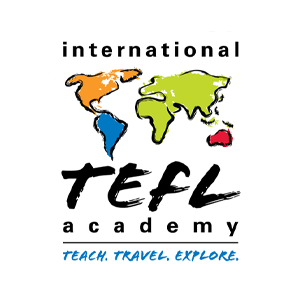 Founded in 2010, International TEFL Academy is a world leader in TEFL certification for teaching English abroad & teaching English online. ITA offers accredited TEFL certification classes online & in 25 locations worldwide and has received multiple awards & widespread recognition as one of the best TEFL schools in the world. ITA provides all students and graduates with lifetime job search guidance. ITA has certified more than 25,000 English teachers and our graduates are currently teaching in 80 countries worldwide.
Want to Learn More About Teaching English Abroad?
Request a free brochure or call 773-634-9900 to speak with an expert advisor about all aspects of TEFL certification and teaching English abroad or online, including the hiring process, salaries, visas, TEFL class options, job placement assistance and more.