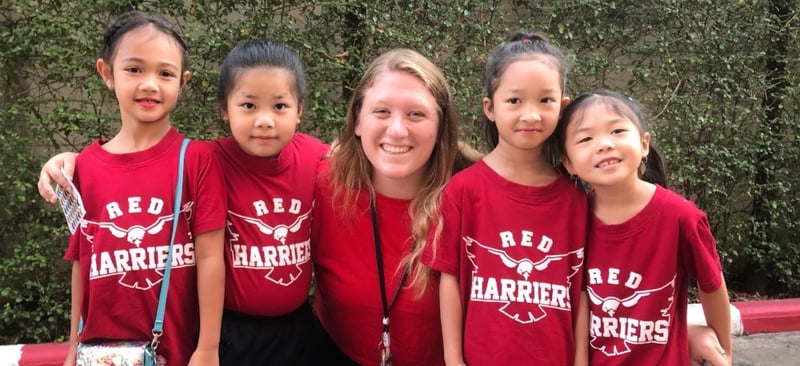 Ambassador City Fact Sheet: Bangkok, Thailand
Written by: Lynda Galea
Last Updated: November 30, 2020
To help our students and graduates make a smooth transition to their new lives teaching English abroad, we've enlisted our ITA Ambassadors to provide us with insider facts and tips for making the most of life in cities around the globe like Bangkok, Thailand.
Whether it's finding an English-speaking doctor, opening a bank account, or simply finding a supermarket where you can find the odd comfort food from home (peanut butter!), our ambassadors have actionable on-the-ground-tips to help you feel at home in your new home city. Please note that things change and we will do our best to keep these "Fact Sheets" updated over time and that current and future ambassadors will continue to provide the most accurate and up-to-date information possible.

Name: Allison Schmitt
City: Bangkok
Country: Thailand
Visa Type: Non-Immigrant B and Work Permit
The visa situation can be a little confusing. My biggest piece of advice would be to find what kind of visa support your job opportunities will offer; many schools will have a visa department for their international workers.
To legally work in Thailand, you will need a Non-Immigration B Visa and a work permit.
Visas are simple; you need to gather all the needed paperwork and then go to the immigration center or make a "visa run." After you obtain your Non-Immigrant B Visa, you will need to head over to the Department of Labor to get your work permit. Finally, make one last trip back to immigration to extend your "Non-B." Once you are legally working in Thailand, you are required to check in with immigration every 90 days.
Besides helping you get all the paperwork you need, a good visa department at your school will take your paperwork and passport to do the 90-day check-in for you. My advice: find a school with good visa support!

Editor's Note: Read this article to learn more about visas for teaching English in Thailand.
Where can you find North American comfort items like peanut butter in Bangkok?
Villa, Gourmet Market, and Tops are your best options for finding food from home. You can also find some things in all the full grocery stores, like peanut butter, Nutella, or croissants. These are all chains, therefore, stick them in your Maps and find the nearest one to you. The import stores also have lots of European imported goods!


Transportation - how do people get around town?
There are a lot of options for transportation in Bangkok: BTS Skytrain (overground metro), MRT (underground metro), Airport Link, buses, river boats, "red trucks," cabs, and mototaxis (motorbikes).
I live outside the city, therefore I typically take the boat or a taxi to the nearest train to frolic in the city. Taxis meters start at 35 baht ($1 USD). I typically don't spend more than 150 baht ($5 USD) to get wherever I want to go in Bangkok. The boat prices max at 20 baht ($0.60 USD) and are the better option if you are feeling frugal.
The cost for trains vary. The BTS ranges from 16 to 44 baht for a one way trip, the MRT starts at 16 baht and goes up to 42 baht , and the Airport link is 15 to 45 (all roughly $0.50 - $1.40 USD).
The local transportation, red trucks, and buses are great for going short distances and are all under 20 baht ($0.60 USD). Red trucks are only 7 baht ($0.20) but typically only run straight up and down one Soi (side street).
Mototaxis are scary; you will sit on the back of the driver's motorbike while they weave you through traffic at 50 MPH. They are not for the faint of heart and prices are typically comparable to taxis.
The only mode of transportation to pay beforehand are the trains; you will pay for the boat and buses once you board. The attendants will ask you where you are going and then take your payment. The red truck charge comes when you disembark at your location like a taxi or mototaxi.
Please recommend up to 3 hospitals/doctors in Bangkok for English speakers
I've been recommended BNH Modern, Bumrungrad International Hospital, and Samitivej Hospital. Luckily, I have not needed a hospital during my time here.
I have found that doctors and pharmacists will all speak English. I go to a small clinic a couple blocks from my condo, none of the staff speak English but the doctors do.
Please share your recommendations for beauty supply stores, hairdressers, barbers, etc in Bangkok
What I hear most often is "spend the money on an international hairdresser." Bangkok is a huge international city and there are many international hairdressers. International meaning, they understand different types of hair: many of the Thai salons are going to have a harder time with curly hair or dealing with highlights and/or bleach damaged hair.
Savanna Hair & Nail Salon in Patumwan has great reviews. A coworker of mine with full highlights uses Anderson Salon in Phloen Chit.
The important thing to remember is that the international salons will be a little more expensive.
If you are a DIY hair stylist, make sure you buy a shade or two lighter if you are dying your hair. The dye is a bit darker here than you would expect.
If you've opened a bank account, please list the name and location of your bank
I didn't end up opening a bank account here. My school pays me in cash and then I send money to my American account through Western Union. Besides, 99% of transactions here are in cash only! Make sure you inform your American bank if you go this route so they don't freeze your account for suspicious activity.
What restaurants do you enjoy eating at in Bangkok?
Broccoli Revolution is a vegan restaurant by Thong Lor BTS. They have an Asian fusion vibe. There are indian dishes, thai dishes, veggie burgers, and more! They have a delicious Vietnamese noodle bowl that is my favorite dish.
BonChon Chicken is a Korean chicken restaurant. It is a bit like walking into an Olive Garden or Red Robin. It isn't a nice restaurant per say, but it's not fast food. I'm also pretty sure they have them in America but I've just discovered it here and it's delicious.
Wine Connection is the actual Olive Garden of Bangkok. Craving fake italian food and wine? Wine Connection is the best option and it's pretty affordable.
There is a tiny little breakfast spot called Breakfast Story near the Phrom Phong BTS station. They make killer pancakes, french toast, and breakfast potatoes; the perfect place for when you are craving an American breakfast.
Pee Aor Tom Yum Goong was voted best Tom Yum in Bangkok and it totally is. They have a ton of authentic Tom Yum options and a few other things on the menu. It is down a back road near the Phaya Thai BTS and worth the walk.
What places do you enjoy visiting during your free time in Bangkok?
TheCOMMONs is a favorite of mine. It's like a big, fancy food court. If I'm ever feeling picky and indecisive, I will go to TheCOMMONs. They have American, Mexican, Thai, and Vietnamese cuisine.
W District is great for dinner or a night out drinking. It is all street food style. The seating is all open air and the atmosphere is really pleasant. It can get crowded because it is a fun and delicious place to spend your evenings. The banh mi is wildly good.
The parks in Bangkok are really lovely. Most have some kind of sculpture and water feature, lots of grass and shady areas, and workout areas. They are really great places to stroll and relax. My favorite park is Benchasiri Park; it has elephant-shaped bushes by a little pond full of turtles.
Personally, I love going to the cinema, and the theaters are so cheap here! One cinema, SF Cinema, does a promotion on Wednesday for 100 baht (about $3 USD) movie tickets. On a normal day, tickets are usually no more than $5 or $6 USD. The best part is that the theaters showing English movies are usually less crowded.
Dasa Book Cafe is a secondhand book store near Phrom Phong BTS. It has four stories of English books to wander and coffee downstairs to keep you fueled. It a perfect rainy day destination.
What resources did you use to find permanent housing in Bangkok?
Expats and Thais are really supportive here. I contacted a realtor but ended up not using him because everyone around was so helpful. My Airbnb owner offered her apartment for a month to month, my school offered inexpensive housing, and my co-worker put me in touch with a few landlords at her condo, which is where I ended up. People are great about stepping up and helping out. If you post on any of the Bangkok Expat Facebook pages, you'll find at least 10 people who can help you out.
**Deposit is 3 months rent: first month, last month, and a security deposit. Make sure you plan accordingly!**
Have you found an expat community in Bangkok? How?
There are tons of great Facebook groups to connect you with the expat community in Bangkok. Bangkok is an incredibly international city and it isn't hard to find new friends from all over the world. MeetUp is great for finding people who share common interests and finding events you want to participate in. Your coworkers and other ITA alums will be great friends as well. Teaching takes a lot of your energy and fills up most of your stories. It's fun to decompress with other teachers on the weekends.
Please list any additional information/resources that you think may be useful for ESL teachers in Bangkok
It is very hot in Bangkok. However hot you thought it would be, I promise it is hotter. A couple tips I received from the pros are: walk at a Bangkok pace and umbrellas are not only for rainy days.
My first couple months I was frustrated by the slow pace of the sidewalks but everyone is walking slower to avoid being soaked in sweat by the time they get to their destination. An umbrella isn't a bad idea either, especially if you have sensitive skin. The umbrella will temper the heat.
Bangkok is a lot closer to the equator; the sun is a lot hotter.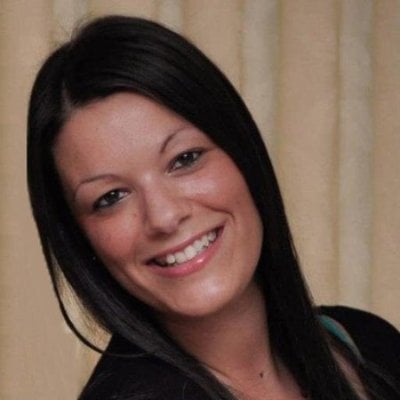 An accomplished traveler (she's visited 40 countries!), Lynda hails from Melbourne, Australia. Since she joined ITA in 2017, Lynda has become a primary expert on the field of teaching English online. Not only has she published numerous articles on the topic herself, but she has worked with International TEFL Academy alumni around the world to produce an entire library of information and content about teaching English online. Lynda also serves as a primary organizer of ITA's ground-breaking Teach Abroad Film Festival.
Want to Learn More About Teaching English Abroad?
Request a free brochure or call 773-634-9900 to speak with an expert advisor about all aspects of TEFL certification and teaching English abroad or online, including the hiring process, salaries, visas, TEFL class options, job placement assistance and more.