5 Highlights to Explore while Teaching English in Munich, Germany
Home to the world's famous Oktoberfest, Hofbräu beer & one of the top soccer clubs in the world (Bayern Munich), Munich is without doubt one of the most famous and visited cities in Europe. Th city offers a fantastic mix between the old and new that includes great architectural attractions, international sport, music and art events and also one of the best transportations systems in the world. It's also the capital and largest city of the German state of Bavaria and it's located on the River Isar at the foot of the Bavarian Alps.
Munich is the third largest city in Germany with about 1.5 million people. The city's name Munich derives from a mix of Latin and Old German, which means "by the monks place" because the Benedictine order that ran a monastery situated where today the Old town of Munich is. If you are planning on teaching English in Europe, Munich may be for you! Munich boasts fantastic history, amazing architecture, and a vibrant culture that will almost surely inspire you to love it. In fact, "München mag dich", "Munich loves you" has been the city motto since 2006. So here are 5 more reasons why you will love Munich back: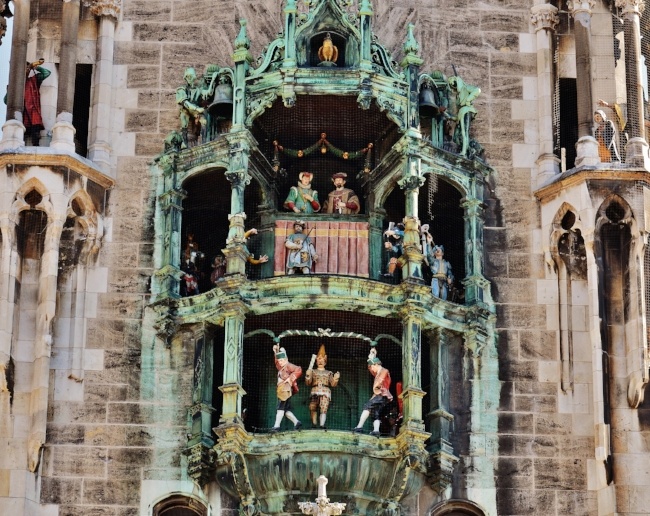 1. Marienplatz - Marien Square and the New Town Hall of Munich
Since 1158, Marienplatz has been the heart of Munich. This central square is the starting point to explore the city's fantastic architecture and magnificent sculptures like the legendary golden statue of Virgin Mary. It is also home to the Old and the New Town Hall of Munich, a center of civic life for generations. During the Christmas season the square also hosts one of the most colorful Christkindlmarkt (Christmas markets) in all of Europe.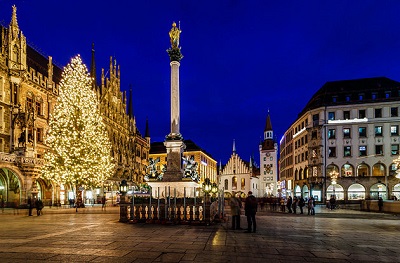 2. Frauenkirche - Cathedral of Our Blessed Lady
With its twin onion domed towers dominating the city skyline, the Cathedral of Our Blessed Lady is one of the signature landmarks of Munich and is also the city's largest church, holding up to 20,000 people at one time. Climb the steps to the tower and have a wonderful view of the city and the Bavarian Alps!
3. Dachau Concentration Camp
Just 10 miles northwest of Munich stands the concentration camp of Dachau, which was one of the first concentrations camps in Nazi Germany. Founded in 1933 - more than 5 years before the beginning of World War II - the camp was initially built to house domestic political prisoners. Later during the war itself, it held more than 200,000 total prisoners from across Europe, many of them Jews; an estimated 41,500 were executed here. Despite the tragedy & evil that Dachau represents, a visit provides an amazing opportunity to reflect on history and the courage & sacrifice of those who suffered. It also stands as a symbol of how modern Germany has confronted its past.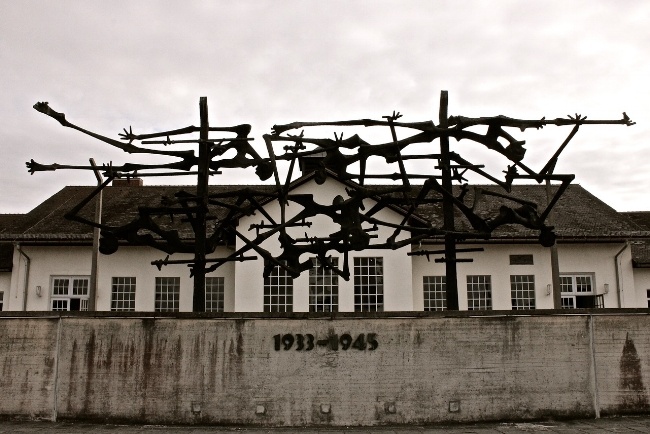 4. Best Beer Halls in Munich
After the strongest feeling of being in a concentration camp and know more about the dark Germany history it will be time to have a beer! If you want to explore the beer culture the way it was meant to be, visit the many beer halls in Munich, most of them brew their own beer and have some oompah music, Hofbrauhaus is well known as the most famous beer hall in the country and even the world.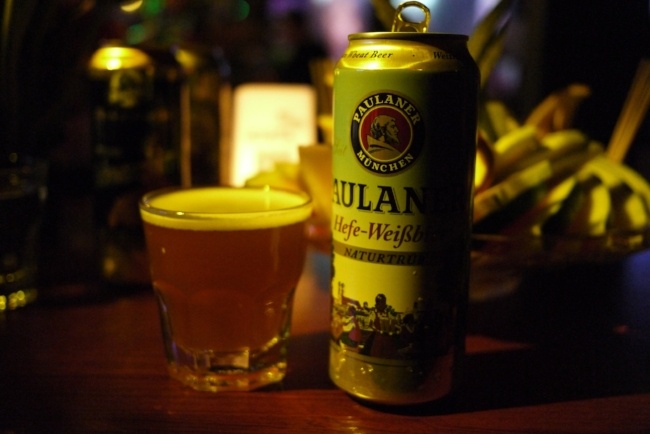 5. The English Garden
The English Garden is Munich's largest city park and is even much bigger than Central Park in New York. Established in 1789, the park covers nearly two square miles and is the largest urban park in Europe. Be sure to check out the Japanese Tea House (built in 1972 to commemorate the '72 Olympics hosted in Munich), and if you're up for some nude sunbathing (a popular German pastime), head to the Schönfeldwiese ("Schönfeld meadow"). Another major attraction is an artificial waterway with a standing wave that local surfers use to practice their hobby right in the heart of this very landlocked city!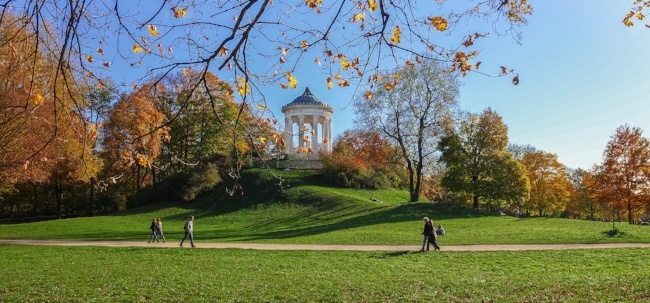 * Sport's Fan Bonus: Watching Bayern Munich
As current holders of the the FIFA World Cup (and 4-time winners overall), Germany stands atop of the world of soccer, or Fußball as it is known in German. Atop the world of German soccer stands Bayern Munich, one of the truly iconic club teams of global soccer. From Franz Beckenbauer (famously known as "The Kaiser") to Lothar Matthäus, the club has been home to many of Germany's greatest players and throughout recent years it has maintained the top form that has made Bayern one of the winningest clubs at both the national and European levels of soccer. As an English teacher in Munich, you can check of some of the best soccer in the world by attending matches at the club's state-of-the-art Allianz Arena.

Few cities in Europe offer such a combination of cultural, historical and architectural treasures as Munich. If teaching English in Germany is in your plans, this is definitely a city to consider and even if you don't teach there, a visit is definitely a must!
Want to Learn More about Teaching English Abroad?
Fill out a contact form or call us at 773-634-9900 to speak to a trained advisor about all aspects of job opportunities for teaching English abroad & TEFL certification.
Also, check out feedback from ITA Alumni teaching English in Germany: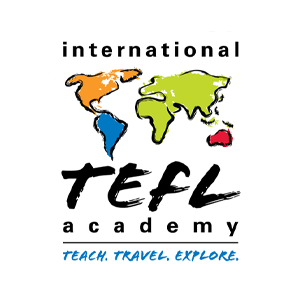 Founded in 2010, International TEFL Academy is a world leader in TEFL certification for teaching English abroad & teaching English online. ITA offers accredited TEFL certification classes online & in 25 locations worldwide and has received multiple awards & widespread recognition as one of the best TEFL schools in the world. ITA provides all students and graduates with lifetime job search guidance. ITA has certified more than 25,000 English teachers and our graduates are currently teaching in 80 countries worldwide.
Want to Learn More About Teaching English Abroad?
Request a free brochure or call 773-634-9900 to speak with an expert advisor about all aspects of TEFL certification and teaching English abroad or online, including the hiring process, salaries, visas, TEFL class options, job placement assistance and more.