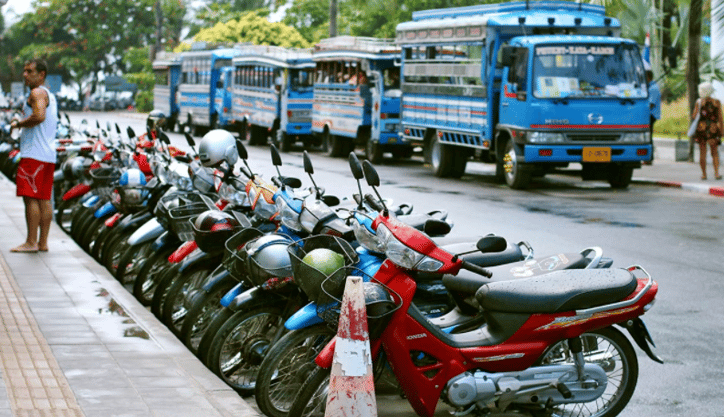 Our ITA Alumni Ambassadors are living in some of the world's greatest cities. We asked them to give us their tips and hacks for navigating the streets and getting from one place to another. From trains, motorbikes and chicken buses, our ITA Alumni Ambassadors have you covered to get you where you need to go! Here, our man on the ground Mike Opaliski provides tips on how to nagivate your way around Phuket, Thailand!
---
Taxi
Phuket is a rather large island and many people who come here do not realize this beforehand. Unless you are independently wealthy, you need to have your own set of wheels if you plan on staying longer than a couple of weeks because the island of Phuket is so large. The minimum fare in a metered taxi will set you back about 300 baht ($9 USD), and unlike most things in Thailand, that is non-negotiable.
Motorbike
Most people, locals and expats alike, get around by motorbike or motorcycle. During the rainy season, many of the locals seem to prefer their cars over their motorbikes but when it's not raining, you see a significantly lower number of cars on the roads. When you first arrive on the island, you can rent a motorbike for less than 250 baht ($7.50 USD) per day, but once you get settled in, you'll want to rent monthly (3,000 baht / $88 USD) or buy a used motorbike like many teachers that come to the island do.
Tuk Tuk
There are a couple of other transportation options on the island and they include Phuket's version of the tuk tuk as well as the songthaew. The tuk tuk in Phuket is an open-air box-truck of sorts that can accommodate up to four or six passengers, depending on the size, and will take you exactly where you ask them to. Tuk tuk prices are cheaper than the taxis on the island, and prices are mostly standardized between destinations.
Songthaew
The songthaews in Phuket are also open-air vehicles, adapted from a pick-up or larger truck, and are used as a shared taxi or public bus. Unlike taxis or tuk tuks on the island, songthaews follow a specific route from point A to point B, and you can hop on at designated "bus stops" and hop off virtually anywhere along the route. The cost to ride a songthaew varies depending on how far you are going, but they are much less expensive than both the taxi and tuk tuk because they are more of a public transportation option, and although reliable, they are much slower than other options.
Take me back to the Alumni Ambassador Corner
---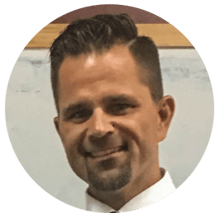 Mike is from the home of cheesesteaks and Tastycake and after earning a Master of Education from Penn State, he spread his wings and landed on America's west coast where he had a successful career in corporate education. With the belief that the world is too big to live your entire life on only one continent, he set out on a life-changing journey three years ago and is now teaching multiple subjects on the amazing island of Phuket, Thailand.

Related Resources: