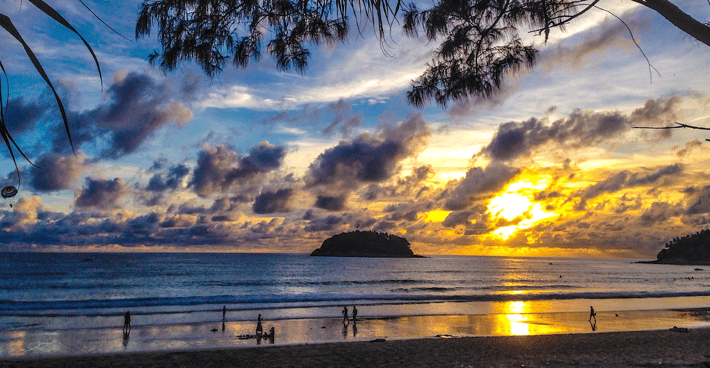 Our ITA Alumni Ambassadors are living in some of the world's greatest cities. We asked them to hit the streets and give us an inside look at their favorite neighborhoods to hang out and spend an afternoon. From the best coffee shops and restaurants, to the more off the beaten path hidden gems, our Phuket Alumni Ambassadors, Mike Opaliski, spills details on his favorite beach neighborhood!
---

Phuket is known for its spectacular beaches, so it shouldn't be a surprise that one of my favorite neighborhoods on Thailand's largest island just so happens to be a beach community. Located on Phuket's west coast, Kata Beach is nestled between two more beach communities and is easily accessible by public transportation from many parts of the island. This larger neighborhood, known as Kata-Karon, is great because is has something for everyone including multiple white sand beaches and an abundance of restaurants, bars and shops to keep you busy even if you're not a beach lover.
If you are a beach and water sports enthusiast like myself then you'll think you have died and gone to Heaven because you'll find surfboard, bodyboard, jet ski and waverunner rentals on the beach at Kata-Karon. Parasailing is also a popular option there, and the views of the beach and surrounding hills are spectacular from the air, especially when you catch one of Phuket's amazing sunsets.
After playing in the sand and frolicking in the sea for a few hours, head over to Surf House Kata Beach located on the road that runs parallel to the beach (Soi Pakbang). The food and drinks at this split-level outdoor restaurant bar are tasty and the wave pool in the middle of it all provides endless entertainment. If you're brave enough, you can even try your luck at bodyboarding or flowboarding in the wave pool.
---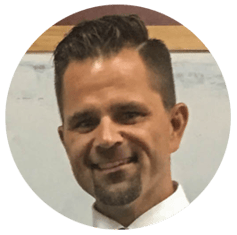 Mike is from the home of cheesesteaks and Tastycake and after earning a Master of Education from Penn State, he spread his wings and landed on America's west coast where he had a successful career in corporate education. With the belief that the world is too big to live your entire life on only one continent, he set out on a life-changing journey three years ago and is now teaching multiple subjects on the amazing island of Phuket, Thailand.