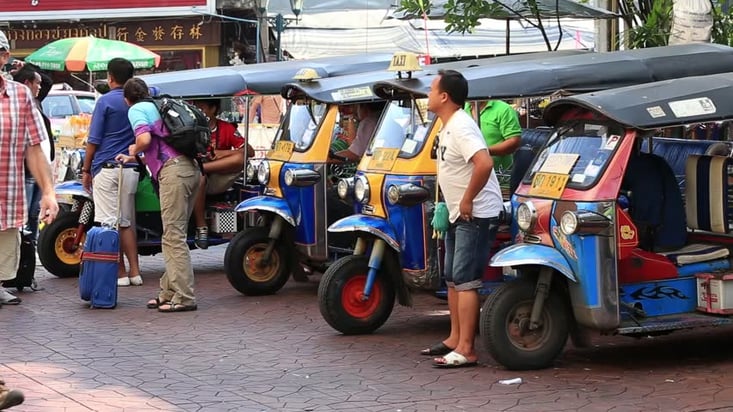 Our ITA Alumni Ambassadors are living in some of the world's greatest cities. We asked them to give us their tips and hacks for navigating the streets and getting from one place to another. From trains, motorbikes and chicken buses, our ITA Alumni Ambassadors have you covered to get you where you need to go! Here, our lady on the ground Melissa Landry provides tips on how to navigate your way around Chiang Mai, Thailand!
---
The most common form of transportation that I have found for teaching here in Chiang Mai is motorbikes. It may sound crazy and scary (I know it did to me at first) but once you get here, you see how common it is to have one. After practicing for a couple of weeks, I felt very comfortable and actually go on drives just for fun on the weekend because I enjoy it so much. If you are here long term, you can buy one for around 8 or 9,000 baht (about $270 USD). I prefer just renting one and the company I use is awesome. I can share this information with you personally if you contact me! Also, download maps.me on your phone which allows you to use offline maps.


- Motorbike Rent: 2,500 baht ($74 USD) per month (comes with helmet)

- Gas: Around 400/500 baht ($12-$15 USD) per month (to fill my gas tank it costs me $3 USD).

*Note: There are sometimes Police checkpoints randomly where they will pull over foreigners and tell you your license isn't legal and that you owe x amount of money, usually around 500 baht. I always keep 200 baht separate and just tell them this is all that I have and they usually let you go. Some people choose to fight it but I find this option easier. If you want, you can pay for a Thai license, but I don't know much about this.

Public Transport
Red Trucks/Songthaew: is a pick-up truck used as a shared taxi or bus. The set price (if the driver says no different so don't ask price at first) is 20 baht (less than $1 USD). You should expect higher prices if you are going really far, if it's in the middle of the night, or if you are going to a very touristy place. They are everywhere so they are really easy to find and my friends and I use them on the weekends when we know we will be having a few drinks. Learn your Thai numbers and you are more likely to get a better price when you do have to negotiate.

Uber: Uber has recently become huge in Chiang Mai and also not very expensive at all unless it is raining or a holiday, still not much compared to home. I use Uber sometimes for school if it is raining and there is never one more than five minutes away.

Bicycle: You can buy a bicycle for about 3,000 baht ($90 USD). I personally wouldn't feel comfortable riding one with the traffic, but a lot of people do!

Taxis/Tuk-Tuks: They are also all over the city but the drivers tent to charge a lot more because they target tourists. I think they are a lot of fun so try it at least once. They usually start at around 150 baht ($5 USD) which can add up quickly.

*Note: I live in an area called Nimman and everything that I need is within walking distance from me. I use my motorbike more for school and on the weekends to explore.
Take me back to the Alumni Ambassador Corner
---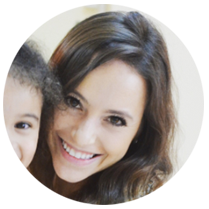 Melissa is a southern girl from New Orleans, Louisiana that loves traveling, photography, music, working with children, and anything that involves socializing, food, and wine! After backpacking Europe at 18, Melissa became fascinated with different cultures and has since traveled to over 15 countries, studied abroad in China, lived in New Zealand for two years, and has taught English in Cambodia and Thailand.

Related Resources: