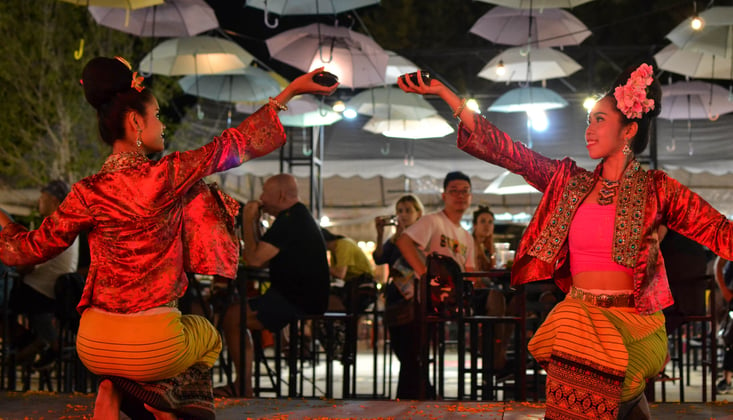 Our ITA Alumni Ambassadors are living in some of the world's greatest cities. We asked them to hit the streets and give us an inside look at their favorite neighborhoods to hang out and spend an afternoon. From the best coffee shops and restaurants, to the more off the beaten path hidden gems, our Alumni Ambassadors are on the ground abroad & ready to spill their tips!
---

Just across the river from "Old City" Chiang Mai is the world famous "Night Bazaar." It's full of excitement, beautiful markets along the river, cheap food carts, tons of restaurants, awesome bars, and way too much shopping/wandering to be done.
Hidden in this busy neighborhood is one of my absolute favorite places to hang out in the evenings, the Ploen Ruedee Night Market's - International Food Court. It is an open sky food court that has numerous food carts with a variety of options from around the world anywhere from Middle-Eastern, Mexican, and Japanese cuisine, American burgers, traditional Thai food, bars located inside of old VW vans, and even Thai cowboys (hat included) grilling up some delicious chicken satay.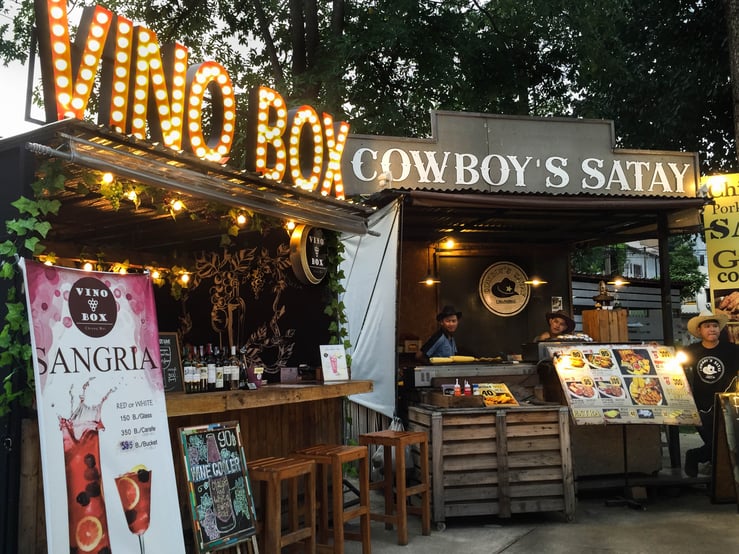 Every night they have 2-3 local bands playing modern music that are always great! It is the perfect place to grab some friends, find a place to sit, take turns going around and picking out different bites for the table, grab a beer (or beer bucket), relax and enjoy the live bands.
They also have local modern art and jewelry you can shop around for and cheap foot massages! On this particular night I went to take pictures and there was a surprise cultural act with men playing a traditional Thai drum and girls dancing in beautiful traditional Lanna (northern Thai) style costumes. Whether you want to go early and enjoy the chilled atmosphere or stay late for some fun (and maybe a few surprises), it's a little bit of magic in the middle of the city.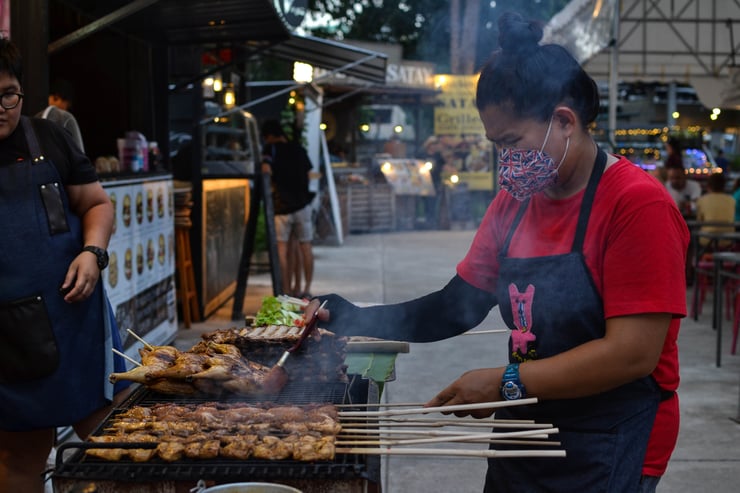 Take me back to the Alumni Ambassador Corner
---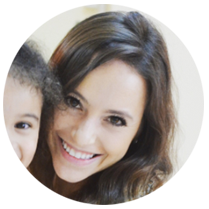 Melissa is a southern girl from New Orleans, Louisiana that loves traveling, photography, music, working with children, and anything that involves socializing, food, and wine! After backpacking Europe at 18, Melissa became fascinated with different cultures and has since traveled to over 15 countries, studied abroad in China, lived in New Zealand for two years, and has taught English in Cambodia and Thailand.