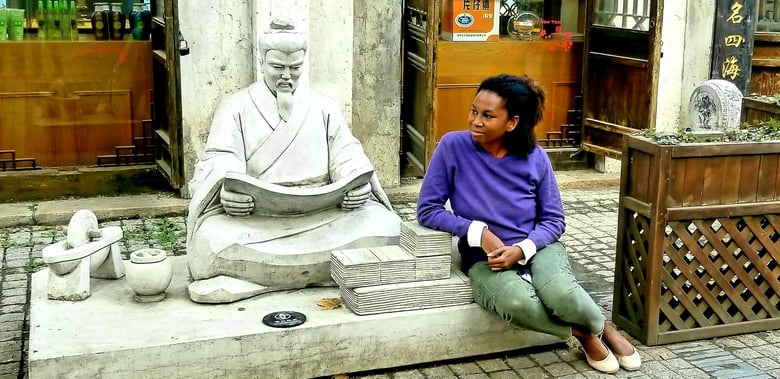 To help our students and graduates make a smooth transition to their new lives teaching English abroad, we've enlisted our ITA Ambassadors to provide us with insider facts and tips for making the most of life in major cities around the globe like Guangzhou, China.
Whether it's finding an English-speaking doctor, opening a bank account, or simply finding a supermarket where you can find the odd comfort food from home (peanut butter!), our ambassadors have actionable on-the-ground-tips to help you feel at home in your new home city. Please note that things change and we will do our best to keep these "Fact Sheets" updated over time and that current and future ambassadors will continue to provide the most accurate and up-to-date information possible.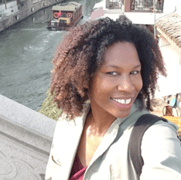 Name: Jahannah Sistrunk
City: Guangzhou
Country: China
Visa Type: Z Visa Work Permit


Where can you find North American comfort items like peanut butter in Guangzhou?
Ole Grocery store: It is located in Takoo Hui Mall bottom floor. 283 Tianhe Road, Tianhe District, Guangzhou, China. This store is pricey but you can find your peanut butter, chocolate cookies, Italian sauces and noodles, American hot sauce, Doritos and much more!
Transportation - how do people get around town?
Most people get around town via public transportation (buses and the metro subway line) and taxis.
The Metro (Subway): Depending on which subway (metro) line you want to take the subway operates for 6am to midnight. Some subway lines shut down by 10:30 pm. There are fourteen subway lines but it is easy to navigate because all the signs and many of the maps and directories are in English, so don't worry. Most metro tickets cost roughly CNY2 ($0.31 USD) for the first 3 miles or so (except for the APM line). The metro utilizes a stage fare system. The longer the journey the more you pay.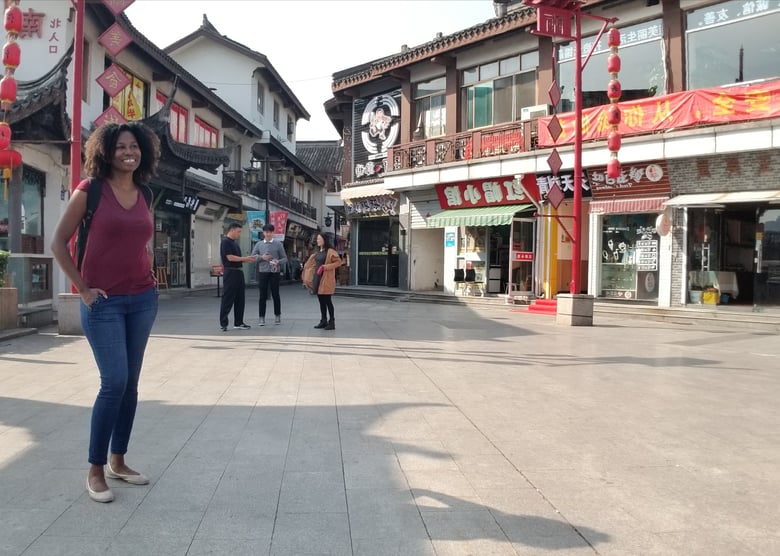 Mopads & Bikes: Unlike many Chinese cities, mopads are not allowed in the downtown area; however, you can ride a bicycle. I must say, however, most people prefer to use buses, the subway, taxis or even walk.
Taxis: When using taxis, I always make sure they use the meter to add up my fare. When they give me a flat rate before I even get inside the car, it's usually a rip-off.
Buses: There are tons of buses to take that I can't even count! The fare is around CNY2 ($0. 31 USD). They correspond with the metro of course. There are express buses that take your straight to a specific location. Beware, some buses do not have a number and is in Chinese! This is where you need a trusty Chinese friend to help you along the way. There aren't many. I can probably count them on one hand.
Please recommend up to 3 hospitals/doctors in Guangzhou for English speakers
I was told by many foreigners who are English speakers that United Family Guangzhou Clinic is the best because they speak English, they are nice and the cost is not ridiculous. I was told they take good care of you. They have a nice website that is easy to navigate and of course, it is all in English.
There you can find a doctor. They have more than one location so you can pick a location that is closest to you. They even have an urgent care hotline number +86(20)87106060. Check out their website and see for yourself!
Please share your recommendations for beauty supply stores, hairdressers, barbers, etc in Guangzhou
Guangzhou is the city known as the manufacturing hub of the world! You can literally find anything you want and buy it wholesale. Plus you have malls everywhere! If you take the metro and get off of Sanyuanli exit D and walk about two blocks on your right there is the manufacturing hub for all things hair (i.e. brushes, combs, hair dryers, electric razors, even hair extensions etc.). Across the street you can go into the nail and make-up hub where you can find all kinds of colors and nail art supplies. However, if you want something simple and easy I suggest heading downtown near Tianhe Sports Center to Grandview Mall where you will discover Mac and Sephora.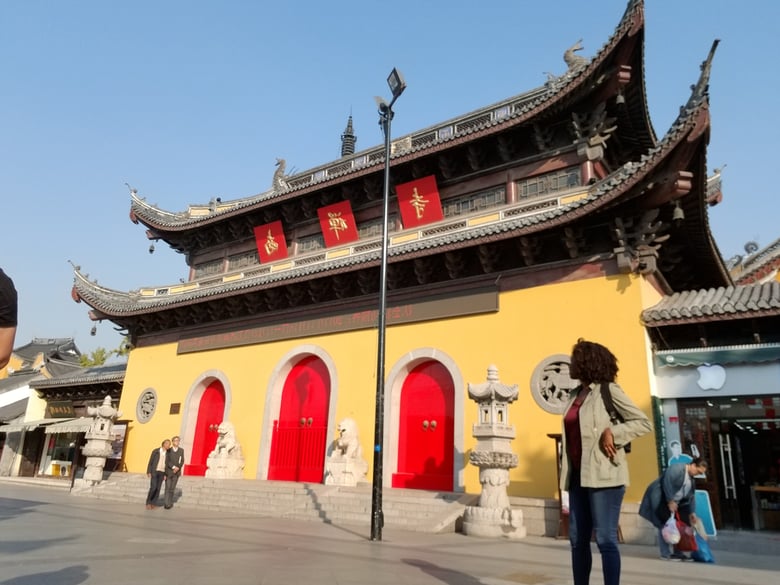 If you've opened a bank account, please list the name and location of your bank
Construction Bank of China is everywhere. One location in Guangzhou is at 509 Dongfeng Zhonglu, Dongshan District, Guangzhou 广州市东山区东风中路509号.

Please list restaurants you enjoy eating at in Guangzhou
1. Element Fresh: If you are homesick or missing American or westernized food that won't clean out your pockets, you must go to Element Fresh. This place is my spot! The menu is in English. I found out that it's a chain all over China. In Guangzhou, it is located around town, but the one that I am familiar with is located at Takoo Hui Mall, on the rooftop. Take metro line Shipiqiao exit D. They have happy hour even on the weekends starting at 4pm. But you have to become a member (it's free) to get the discount. The drinks are pretty good, especially the gin and tonic. Their menu comprises of breakfast, lunch, and dinner all day long, everyday.
2. Charlie's: This place is the bomb dot com! If you are missing American type steaks (double thick), and other meats (i.e. pork chops), food stuff, and liquor. They actually import their meat from the US. Their chicken nuggets are awesome and their wine (the house Chardonnay) is amazing! They delivery and get this, unlike 98% of Chinese restaurants, you can customize your orders! The menu is in both Chinese and English. They are located in the Panyu area. Take metro line 7, Chimelong Station. No.45 Zhongping Road, Panyu District | No.41, Ground Floor, Zhongfu Plaza, Guangzhou 511495, China +86 20 3918 5331.
3. Chinese Muslim Restaurants: If you want properly prepared meals and a clean sanitized place then you can eat at almost any Chinese Muslim restaurant. You can spot them by what they wear. The men tend to wear a Kufi-style hat and the women cover their hair (some may wear a hijab too). The one that I frequent everyday is across from my school. Everything is in Chinese including the name of the restaurant. Some of them may have the crescent moon next to their name as well which signifies that it is a Muslim Chinese restaurant. I normally get a soup with hand-pulled noodles. Since it's muslim, no pork served, and normally no alcohol.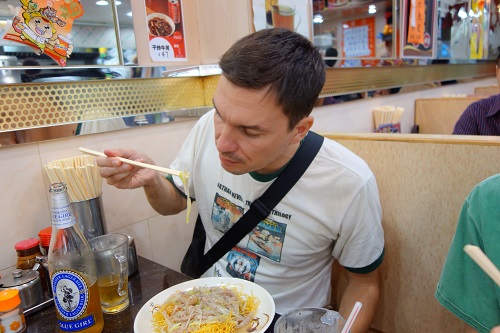 Please list places you enjoy visiting during your free time in Guangzhou
Nightlife - If you like Afrobeat the best place to go is K9 Club at Tianhe Times Square. Parties are going on almost every night. On Thursdays, it is East African night! Warning, this is an afterparty club so to get there you will need a taxi. People start to really come around 2:30 am to 3am and it goes on until... well… I leave at 6:00 am. The party is always bumping when I leave. It's in the Zhujiang New Town, Tianhe District. Don't worry, they speak English and there's no cover charge!
If Salsa, Kizomba, Bachata, Merengue, or Reaggaeton is your thing, you will have to try out Sleeping Flower Restuarant and Bar on Sundays starting at 5:30pm. No fee to enter. Location is Zhujiang New Town, Tianhe District. Take metro line 5, Lie De Station, Exit C and there's free parking. Don't forget to bring your dancing shoes.
Relaxation: One of my favorite places to be is a 24 hour spa called No.9 Spa Club. Since I live on campus and school is far away in the suburbs of Guangzhou, I use the spa as a place of relaxation and as my "hotel" for a one night stay. It is simply wonderful. The price is cheaper than a decent hotel in the city but I get an all-you-can-eat buffet, a massage, sauna, jacuzzi, entertainment center, cinema, and a nice place to sleep all for about the same price or a little cheaper (240 RMB)! That's a steal! If you want to add on more services you can. This place is one of the top luxurious spas in Guangzhou, hands down! Location: No.161 Linhe West Road, Tianhe District, Guangzhou, 510140. I advise you to get the Chinese address for your taxi driver.

What resources did you use to find permanent housing in Guangzhou?
My housing was provided by my school - I live on campus.

Have you found an expat community in Guangzhou? How?
I've found an expat community using WeChat and Meetup.com. There are many great groups on Meetup, but there is one specifically for expats in Guangzhou here.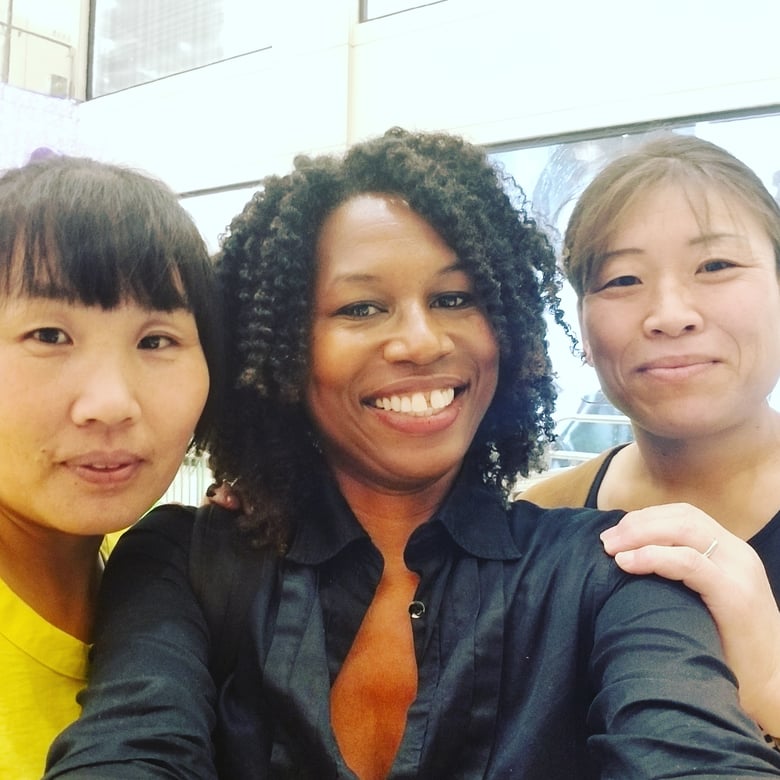 Please list any additional information/resources you think will be useful for those interested in teaching English in Guangzhou
In this city you will need the following apps in order to survive:
Astrill VPN or Express VPN - China blocks Google, Facebook, Instagram, YouTube and other websites that will make your life harder to communicate with family and friends back home. That is why you need these apps to circumvent the Great Wall of China.
DIDI - This is a service like Uber, but better because you can get conventional taxis as well and reserve a ride in advance.
WeChat - This app is similar to What's App in that you can text, video call, and voice call people... but WeChat is more. China is way more advanced than Westernized countries in doing business. No one really pays by cash anymore, but instead via apps like WeChat and Alipay.
Alipay - It's like Amazon but better. You can pay your utilities, buy a plane ticket, bus ticket, train ticket, etc.
Explore Guangzhou - Metro map in English (offline).
Taobao - Chinese version of Amazon.
Google Translator - Translates text, and voice. You must have a VPN to use it though. There is Baidu translator as well.
---
Want to Learn More about Teaching English Abroad?
If you are excited about teaching English from either the comfort of your own home or anywhere in the world, contact us about TEFL certification options and get ready for a great adventure!
Related Resources: