Santiago, Chile English Teaching Q and A with Ashley Vedrody
TELL US ABOUT YOURSELF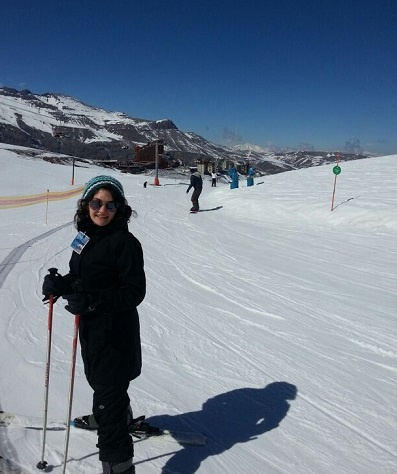 What is your citizenship?
United States
What city and state are you from?
Chicago, IL
How old are you?
29
What is your education level and background?
Bachelor's Degree
Have you traveled abroad in the past?
Studied abroad
If you have traveled abroad in the past, where have you been?
Spain, Mexico, South Africa
If you have studied abroad in the past, where did you study?
Granada, Spain
What sparked your interest in going to teach English abroad?
I wanted to have an experience that allowed me to do more than scratch the surface of another culture. I love traveling, but you can only learn so much on a vacation unless you are working in that country and interacting with a lot of people from there.
Teaching English helps the student learn a vital skill for their professional lives and allows both the teacher and student to share cultural experiences from each other's home and learn from one another.
What were some of your concerns before teaching abroad?
Having enough money for basic living and travel.
What did your friends and family think about you moving and teaching English in Chile?
My friends and family were very supportive and excited for me to fulfill a dream.
TEFL CERTIFICATION CLASS INFORMATION
Why did you decide to get TEFL certified and choose International TEFL Academy?
TEFL certification was paramount in order to get a position at a respectable institution. If an English school did not care whether their teachers were certified, that raised a red flag for me about their reputation. The TEFL program also provided necessary training in order to feel confident in the classroom.
I chose International TEFL Academy's online TEFL certification course because it fit my schedule, and there was an office in Chicago in case I needed live support.
Which TEFL certification course did you take?
How did you like the course?
I liked the online TEFL certification course and especially liked the practicum (20 hours of student teaching). I continued to volunteer after the course was over because I enjoyed the experience. The online class instructors made their schedules flexible in order to be available for questions, and they offered plenty of group chats and online office hours that were helpful.
How has your TEFL training helped you in your current teaching position?
My TEFL training has helped me gain confidence in the classroom and showed me various places to do research on topics if extra help is needed in a specific area.
TEACHING ENGLISH ABROAD IN SANTIAGO, CHILE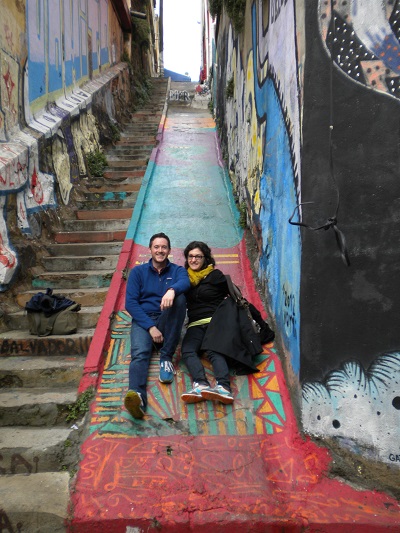 Which city and country did you decide to teach English in and why?
I decided to teach English in Santiago, Chile because there is a need for English teachers, and Chile is also safe and has a beautiful landscape to explore.
How did you secure your English teaching job in Chile?
I took a survey online for Bridge English and had an interview via Skype before I left the U.S.
What school, company, or program are you working for?
How did you get your work visa for teaching English in Chile? If you didn't get a work visa, please elaborate on working under the table without a work visa.
Bridge English helps teachers with the visa process. Before everything is approved, there is a 20% tax deduction on each paycheck. When the work permit and visa is approved, there is a 10% deduction.
Tell us about your English teaching job in Chile!
The work schedule varies. I work about 10 hours a week and also have a part time job. Bridge specializes in teaching business English so students are professionals. Teachers are required to either travel to the class office to teach or travel to a client's place of business. This is relatively easy in Santiago, and Bridge reimburses a teacher for their transit time which helps with the commute. The pay is about $10 an hour and $3 an hour for transit time.
I am not able to save any money with the pay from Bridge or with the part time job, but I saved for a year before I moved here for fun money. Bridge and the part time job cover day-to-day expenses, and I am using my savings to travel.
How did you find somewhere to live and what is it like? Do you have roommates?
I found an apartment on Craigslist that I share with my boyfriend. It is fully furnished, and it is a little more then we wanted to pay ($800 per month and includes utilities), but it is in a great part of Santiago!
COUNTRY INFORMATION - FUN!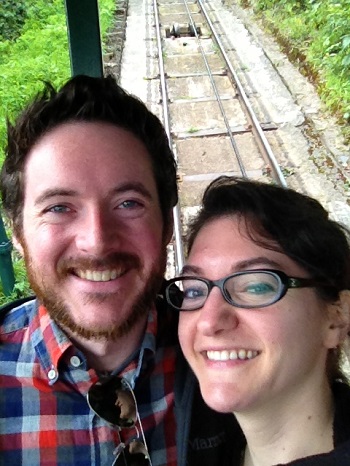 Please explain the cultural aspects, public transportation, nightlife, social activities, food, expat community, dating scene, travel opportunities, etc. about your country:
Chileans don't speak Spanish, and they will be the first to tell you so! There are a lot of words used that have indigenous origins from the Mapuche people. I recommend buying a book on Chilenismos before you go. I have one called "Speaking Chileno - A Guide to Spanish from Chile." Buy the paperback, not the Kindle version. It will be easier to flip through to look up something you've seen on the street or overheard.
Chile's geography makes for a unique travel experience. You can ski in the mountains one day and then go to the beach the next (probably too cold to swim though!). There is virtually every landscape imaginable to explore and all can be done on a relatively modest budget. I have gone south to Pucon for a weekend and spent $300 total (trans, food, hostel, activities) and am going north to San Pedro de Atacama in the desert soon and plan to spend about $400 for 3 days (flight, food, hostel, activities).
If you love wine or even like it a little bit, you are in for a treat! Chile's wine is abundant and cheap! Order a copa de vino tinto at most places, and they will fill your glass almost to the top for about $3! Or go in on a decent bottle with friends for about $9 when out or $3-$6 in the grocery store! Chile also has an interesting beer culture. There is a lot of German influence in the south and with that, there are some typical German-style beers. But Chile's domestic beers are a lot more expensive than their wines so enjoy, but the price of the wine will call you back.
There is a reason you never see Chilean restaurants in other countries like you see Mexican or Chinese restaurants - the food is bland. It's a shame because they give you SO MUCH when you order a menu del dia. This consists of bread and pebre (salsa that is good but salty), a salad or soup, a main and sometimes a drink and dessert. How can they offer so much and not flavor any of it with anything else but loads of salt? It doesn't matter how many places you try, it's all the same blandness. If you enjoy cooking, however, you will find freshly caught seafood at markets as well as a vast selection of fruits and vegetables, some not available in North America, that can be fun to cook and flavor as you like!
COUNTRY INFORMATION - MONEY
What are your monthly expenses?
Rent: I share rent with my boyfriend, and we pay $800 a month which includes all utilities - electric, water, gas, garbage pickup, internet and cable. Our apartment is also fully furnished and is in a nicer part of Santiago Centro.
Food: I spend about $250 a month on food. There are some cheaper places to each lunch and also cheaper markets to buy and cook food. This also includes wine which I spend about $3 a bottle on about 3 times a week. I can go out to lunch or dinner and spend about $8 if I'm being modest, and there are a lot of places that offer 2 for 1 drinks during happy hour or liters of beer for $3 which is fun with friends.
Transportation in Santiago is easy on the metro. The current fare is about $1.30 for one-way. Cabs are also pretty cheap - under $10 to go from Santiago Centro to just outside Las Condes. $6 to go from Bellavista neighborhood to Santiago Centro.
Phone: I have spent about $30 for minutes and texts on my phone in the last 3 months. I use What's App, Skype and FaceTime for all calls outside Chile and even sometimes in Chile. In Chile, they charge by the second, not minute, to make calls so it can add up, but I avoid this for the most part since I already pay for internet at my apartment. Some cell phone plans also offer data for cheap ($12 per month).
Travel around South America isn't always cheap and convenient, but once you leave Chile, you'll get excited by how much cheaper other countries are for food and entertainment! So far I have been to Buenos Aires, and the food was so good and much cheaper there!
How would you describe your standard of living?
Modest. I enjoy a $3 bottle of wine some nights but can comfortably go out for a $20 meal as a bit of a treat.
In your opinion, how much does someone need to earn in order to live comfortably?
$800 a month - $300 or so on rent/utilities and $500 for food, entertainment and save a little for travel.
ADVICE FOR PROSPECTIVE TEACHERS IN CHILE
What advice would you give someone planning or considering teaching abroad? Would you recommend teaching in your country?
Save as much money as you can before you go for fun money. I am not a saver by nature, but I looked at all the ways I could cut back and started to have a little fun with it.
If my office catered lunch in that day for a company meeting, I normally would have spent $7 on lunch, but instead I rounded up and put $10 in my savings.

If I really wanted to buy a coffee at Starbucks or something but didn't, I'd put $5 in my savings.

The first thing people will say to save money is that they stopped going out to lunch. But what if you enjoy that? I decided to stop going to sit-down places where I'd spend $14 for a meal and tip and instead would spend $7 at fast-casual places like Chipotle. I had "saved" $7 each time and would put that in my savings.

Try to sell stuff, even if it's small. I sold a shoe rack for $15 and told myself that that could be one meal out for myself one night.

Pre-game more before going to the bar, meet friends out after they have a group dinner,

Buy clothes you can picture bringing on your trip rather than buying whatever was on sale that you only like a little and may wear once or twice.
There are a lot of ways to cut back before you leave home without making big sacrifices. For me, it was a lot easier to look at what I wanted to spend but didn't and put that amount away as opposed to keeping a strict budget. I still had to put a larger amount away each paycheck, but the little stuff adds up and is good motivation if you do it a little at a time. Find what works for you, determine what you can actually afford to save and make sure to have fun with it!
I recommend teaching English in Chile! Chile has plenty to offer job wise - teaching at a school/company and private lessons to make some extra cash. Many people are very interested in learning English so it will be easier for you! There is also a lot of travel within Chile than can be very affordable!
Here's the picture submitted by Ashley Vedrody for the 2014 Best Experiences Photo Contest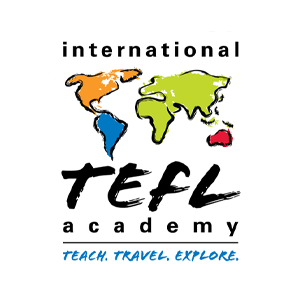 Founded in 2010, International TEFL Academy is a world leader in TEFL certification for teaching English abroad & teaching English online. ITA offers accredited TEFL certification classes online & in 25 locations worldwide and has received multiple awards & widespread recognition as one of the best TEFL schools in the world. ITA provides all students and graduates with lifetime job search guidance. ITA has certified more than 25,000 English teachers and our graduates are currently teaching in 80 countries worldwide.
Want to Learn More About Teaching English Abroad?
Request a free brochure or call 773-634-9900 to speak with an expert advisor about all aspects of TEFL certification and teaching English abroad or online, including the hiring process, salaries, visas, TEFL class options, job placement assistance and more.