Teach English in the City of the Majestic Andes: Santiago, Chile
A Native of Santiago, Chile Shares Her Insights Into One of the Most Cosmopolitan Cities in South America


By Gabriela Fernandez
The Capital of Chile, Santiago is one of the most beautiful, modern, and dynamic cities in South America! Home to more than 7 million people - more than one third of Chilean population - Santiago is located in the Central Maipo Valley, embraced by the magnificence of the Andes Mountains to the east and the Cordillera of the Pacific Coast to the west. Due to the city's unique location it's possible to enjoy world class skiing and go to the beach to swim in the Pacific Ocean on the same day, because both the mountains and the coast are just an hour away!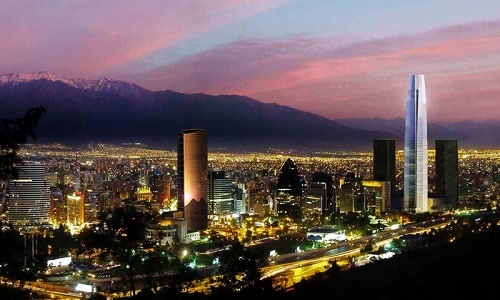 The Grand Santiago is also home to some of the best museums, libraries, art galleries, palaces, restaurants, patio cafes, and live music on the continent, if not the world. Santiago is even home to the tallest building in South America! If you love seafood or beef, you will savor the best of the best here, and for wine lovers, a host of world class wineries and vineyards are easily within reach for day tours and tastings.
Combining a large middle class with a growing economy that is increasingly dependent on international commerce, Chile is experiencing explosive growth in demand for English language education, making Santiago a huge job market for teaching English in Chile. For English teachers, Santiago also provides the opportunity of a lifetime to enjoy an authentic South American lifestyle in one of the great cities of the world.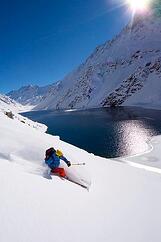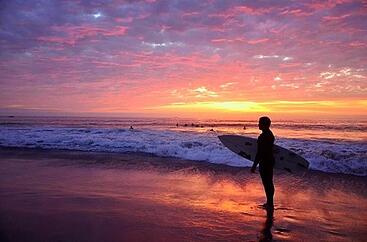 From great architecture to fantastic food, Santiago offers so much to enjoy and here are some of the top highlights that you can't miss if you are traveling and teaching English in Santiago!

San Cristóbal Hill & Barrio Bellavista
Located in north-central Santiago, Cerro San Cristóbal (San Cristóbal Hill) is the second highest hill in Santiago.
A journey to the top of the hill can be made by foot, funicular railway, jogging, biking or by car too. Attractions at this Parque Metropolitano include a zoo, Japanese gardens, a grand statue of Virgin Mary and a memorial for Pope John Paul II on the top, which provides breathtaking views of the city.
The best time to visit is just before the sunset and after a rainy day when the sky bursts into a myriad of orange, pink and red hues, and often a rainbow can be seen on the horizon. The neighborhood at the foot of San Cristobal, Barrio Bellavista hosts the hillside home of the legendary Nobel-winning poet, Pablo Neruda, in addition to an assortment of shops, jewelry boutiques, art galleries, and innumerable bars, clubs, and restaurants! If you are looking for fiesta, you will always find one here!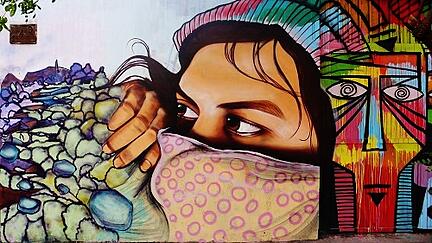 Santa Lucia Hill & Barrio Lastarria
Located in the heart of Santiago, Santa Lucia Hill has played a central role in the city's history dating to its founding in 1541, when Spanish Conquistador, Pedro de Valdivia, conquered the hill on December 13, which is the feast day for Santa Lucia ("Saint Lucia").
Known for its beautiful palaces, sculptures, and gardens, Santa Lucia provides an ideal opportunity to escape the hustle and bustle of downtown while enjoying beautiful views of the city.
It is also surrounded by the neighborhood of Barrio Lastarria, a bohemian district that is known for attracting intellectuals, artists and writers. Here you can spend hours, or even days, wandering along cobblestone streets exploring wonderful museums, libraries, colonial churches, and art galleries. For a refreshment or an authentic local meal, stop in one of the area's many cafes and restaurants. Then head to Museo Bellas Artes, walk along Parque Forestal, taste some great ice cream in "Emporio la Rosa" or have a drink at "Opera Catedral". I also highly recommend taking in a play in the cozy Ictus Theatre. Without a doubt this is one of my favorite neighborhoods in my hometown of Santiago!
Fantastic Shopping
If you think you know a country that's crazy about shopping you must include Chile on your list! City streets are lined with a mind boggling array of shops, boutiques, malls, and street stands selling anything and everything under the sun from upscale luxury goods to hand-made trinkets. For true local color, a visit to traditional markets like La Vega and El Mercado Central - founded in 1872 - provide an ideal opportunity to indulge in the bounty of Chile, including hundreds of types of fresh fruits and vegetables, seafood, meat and more, including traditional indigenous fare.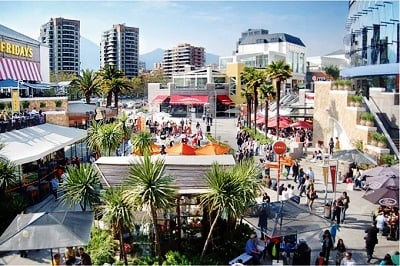 Exquisite National and International Cuisine
From the freshest seafood of the Pacific Ocean, and world class wines to the bold flavors of traditional Chilean beef Asado, Santiago offers food lovers an abundance of choice when it comes to quality cuisine. In fact, the city has become internationally renowned as a mecca for foodies. Local Santiaguinos love to eat, eat well and in abundance. Meals are viewed as a daily routine, but a celebration of life itself. Chilean cuisine includes both elements of European cuisine, brought by immigrants from places like Spain, Germany, and Italy, as well as indigenous fare. Santiago is home to a staggering array of great eateries, from Art Deco cafés offering sumptuous pastries, to upscale cutting-edge contemporary restaurants and street stands hawking fresh fruit juices and fantastic quick bites like traditional Chilean empenadas (savory turnovers), churros, and anticuchos (grilled meat skewers).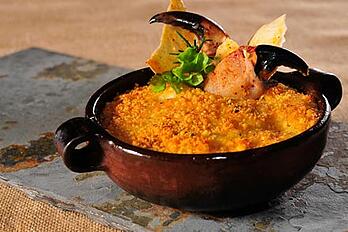 Sobre Mesa
A key element of Chilean social life is based around meals. "Sobre mesa," a word that doesn't have an exact translation to English, refers to the time spent (often hours) by families and friends together after a meal like lunch, dinner or even afternoon tea (known as la once in Chile). It's the time to enjoy a nice conversation, to reflect on the day's news and the most recent fútbol results! As a Chilean expatriate living in the United States, Sobre Mesa is certainly one element of life in Chile that I miss the most!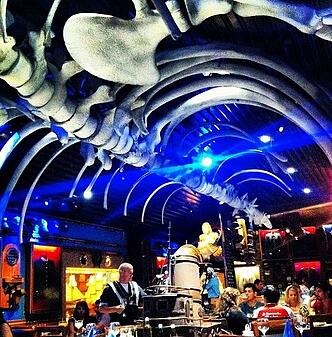 Put your hands up for Santiago's Great Music Scene!
From opera, jazz, and pop to electronica, punk and Latin folk music, Santiago offers quality musical attractions for all tastes. The city's larger venues routinely attract major international stars like Shakira, U2, Franz Ferdinand, The Killers, and David Guetta, to name a few. However you are just as likely to enjoy a memorable experience by just tucking into one of the hundreds of local clubs and bars that are an integral part of life in this bohemian and vibrant city.
Why is it so awesome? According to Jane's Addiction front man and Lollapalooza founder, Perry Farrell, "Santiago offers open space and the variety of cultural offerings, and because locals have a passion for contemporary music", it's an ideal international location with such support from enthusiastic festival-goers, every rockstar dreams of fronting a crowd like this!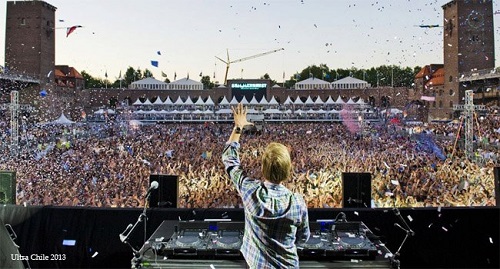 A Modern Subway System that Resembles a Museum

The metro system in Santiago is one of the most beautiful and extensive systems in Latin America, and boasts the reputation of being one of the cleanest metro systems in the world. While waiting for your train, there may be cases when you find yourself wondering if you are really in an art gallery or a museum rather than a subway station. Needless to say, the metro represents one of the most efficient ways to travel around the city, though buses and taxis are also readily available. The Metro de Santiago, in particular, holds beautiful examples of Chilean culture and art and one of my favorite stations is Universidad de Chile Station, which is decorated with a huge mural by Mario Toral that expresses the history of the country.

Learn Spanish!
Want to use and improve the Spanish you spent years studying in high school or college? Teaching English and living in Santiago provides a great opportunity to immerse yourself in a Spanish-speaking culture where you can expose yourself to Spanish and practice it in your daily life (though you do not need to speak Spanish to get hired as an English teacher). Chileans are known for speaking a beautiful dialect of Spanish and it is true that Chileans speak faster that other Spanish speakers countries, which means that you will really learn to speak and listen to Spanish as it is naturally spoken by native speakers.
Watch International TEFL Academy graduate, Danielle Romero, of San Francisco, CA, discuss her adventures cooking, shopping and teaching English in Santiago, Chile.
Join us in Santiago!
As a native of Santiago, I hope you will consider teaching English in Chile and that you will enjoy everything the city has to offer, including the warmth and hospitality of my fellow Santiaguinos. This short list of attractions is just a taste of what awaits you in beautiful Santiago: my home!
Request a free brochure or call 773-634-9900 to speak with an expert advisor about all aspects of teaching English abroad in Chile and around the world, including TEFL certification, the hiring process, salaries, visas and more.
Related Articles:
Q&A from ITA Alumni - Teaching English in Chile: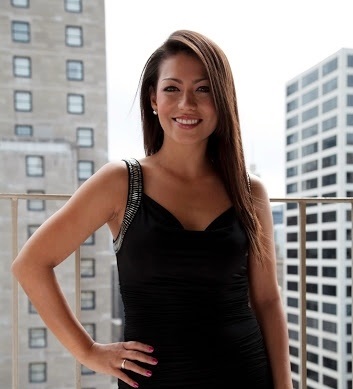 About the Author: Gabriela Fernandez is a passionate traveler, journalist, writer and political scientist with extensive international experience working as a broadcaster, writer and actress for television channels, radio stations and magazines across the globe. With a Master's Degree in International Development & Cooperation, she has explored cultures and cuisines the world over while traveling to 6 continents, more than 20 countries and hundreds of cities worldwide.
Founded in 2010, International TEFL Academy is a world leader in TEFL certification for teaching English abroad & teaching English online. ITA offers accredited TEFL certification classes online & in 25 locations worldwide and has received multiple awards & widespread recognition as one of the best TEFL schools in the world. ITA provides all students and graduates with lifetime job search guidance. ITA has certified more than 25,000 English teachers and our graduates are currently teaching in 80 countries worldwide.
Want to Learn More About Teaching English Abroad?
Request a free brochure or call 773-634-9900 to speak with an expert advisor about all aspects of TEFL certification and teaching English abroad or online, including the hiring process, salaries, visas, TEFL class options, job placement assistance and more.