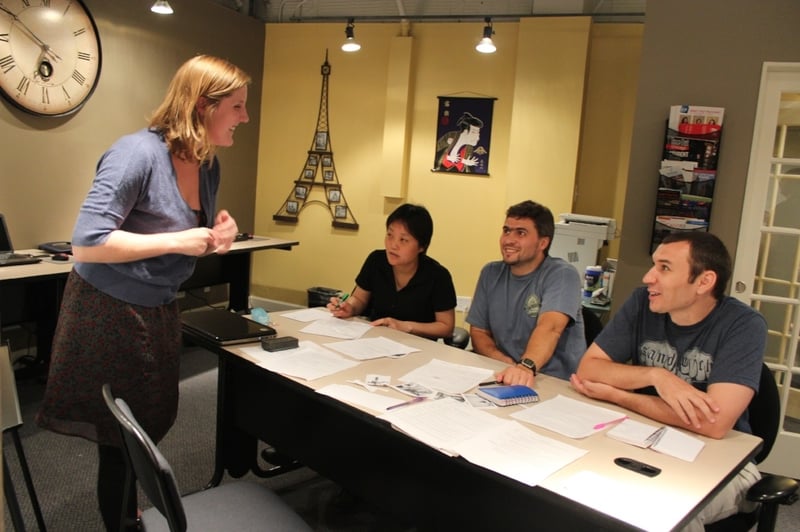 How Will I Complete the Practice Teaching for My Online TEFL Course?
Like all International TEFL Academy TEFL classes, the 170-Hour Online TEFL Class incorporates "practicum." The term "practicum" refers to 20 hours of practice teaching, observation and/or tutoring that you must complete in an ESL or EFL classroom setting to earn your accredited TEFL certification.
NOTE: One important fact to recognize is that most schools looking to hire English teachers will not recognize TEFL/TESOL certification courses that do not incorporate a TEFL practicum.
These TEFL practicum hours allow each student to gain firsthand experience practice teaching with real ESL students, whether it is in an actual classroom setting, or by tutoring a non-native speaker privately. Students typically complete their TEFL practice teaching and observation in their home community, online, or wherever they are living when they are taking our 170-hour online TEFL/TESOL certification course. NOTE: while you may complete a portion of your practicum observing a live ESL class led by a professional instructor, you must engage in at least 6 hours of live practice teaching or tutoring with actual ESL students.
As a TEFL student, you will arrange your TEFL practicum on your own, but International TEFL Academy will provide assistance and guidance. Basically you must spend 20 hours in a live ESL learning environment observing an ESL class, and/or practice teaching and tutoring ESL students in some capacity.

Top 18 Questions about Online TEFL Class Practicum
1. What is the TEFL Practicum?

Watch the video for an introduction to the Practicum (Live Practice Teaching) section of the Online TEFL Class.
To successfully complete your TEFL/TESOL certification course, International TEFL Academy requires that each student complete 20 hours of practicum. These practicum hours allow each student to gain firsthand experience working with real ESL students, whether it is in an actual classroom setting, or by tutoring a non-native speaker privately.
2. How do I find a practicum location?
Watch the video to learn more about finding a practicum location.
You can do a web search for English language classes offered in your community. You will find that many different organizations will offer English classes to non-native speakers. Some examples of class sites are language schools, ethnic community centers, community colleges, park districts, local libraries, and faith-based organizations such as churches, mosques,synagogues or through online teaching. You may also find a non-native English speaker to whom you can offer one-on-one tutoring.
3. Does ITA assign a practicum location for me? No, ITA does not assign a practicum location for its students. One benefit of taking the online course is its flexibility, as many students are working or taking other courses concurrently. Because of this, it would be difficult to arrange hours and locations around every individual schedule. Another reason why ITA does not assign a practicum location for students is because we have students from all over the world participate in our course. Therefore, you are free to find a location close to you and arrange hours at your convenience, whether they may occur during the day or in the evenings, or over the weekend.
Check Out ITA's List of Preferred Practicum Locations in the US
Check Out ITA's List of Preferred Practicum Locations for Teaching Online
Check Out ITA's List of Preferred Practicum Locations Internationally
4. Can I complete my practicum online? Yes! Students are more then welcome to complete their practicum hours via online. These hours can be completed through one-on-one tutoring, English language conversation exchange, or even working as an online English teacher.
5. Do I have to do my practicum hours at a specified, ITA-approved center? You do not have to complete your practicum at specific locations. We are flexible with accommodating your experience, and it does not matter if you are observing, tutoring or student teaching in Kansas, Argentina, or even online – just as long as you are working with real-life English language learners.
6. Do I need to do all of my hours after the course? You do not need to wait until you have completed your certification to begin your practicum hours. Students may begin their practicum as soon as the course starts; at this time, it is advised to begin your practicum experience with observation hours unless you are an experienced EFL/ESOL teacher.
7. Do I need to do all of my hours at the same location? You can do your hours at different locations if you choose. Some students prefer the continuity of remaining at one location throughout the duration of their practicum, while others enjoy experiencing diversity in their students and class types and opt to divide their 20 hours among various locations. Others' choice of whether or not to do their practicum at one site depends on their professional, academic, and social schedules and whether or not English classes that are offered will conflict with their schedules.
8. Do I have to do all of my hours all at once? Just as you can work on your practicum hours at various locations, you can also conduct your observation, tutoring, or student teaching at various times. You can begin your hours as soon as the course starts and you have up to 60 days after the course has ended to complete your practicum. Some teacher trainees prefer to wait until they have been enrolled in the course for some time before they feel comfortable enough to work with English language learners, while some will begin as soon as the course starts and ease into English classes by doing some observation hours in the beginning. Others wait until the course has ended and will work on their practicum during the 60-day period after certification due to schedule constraints.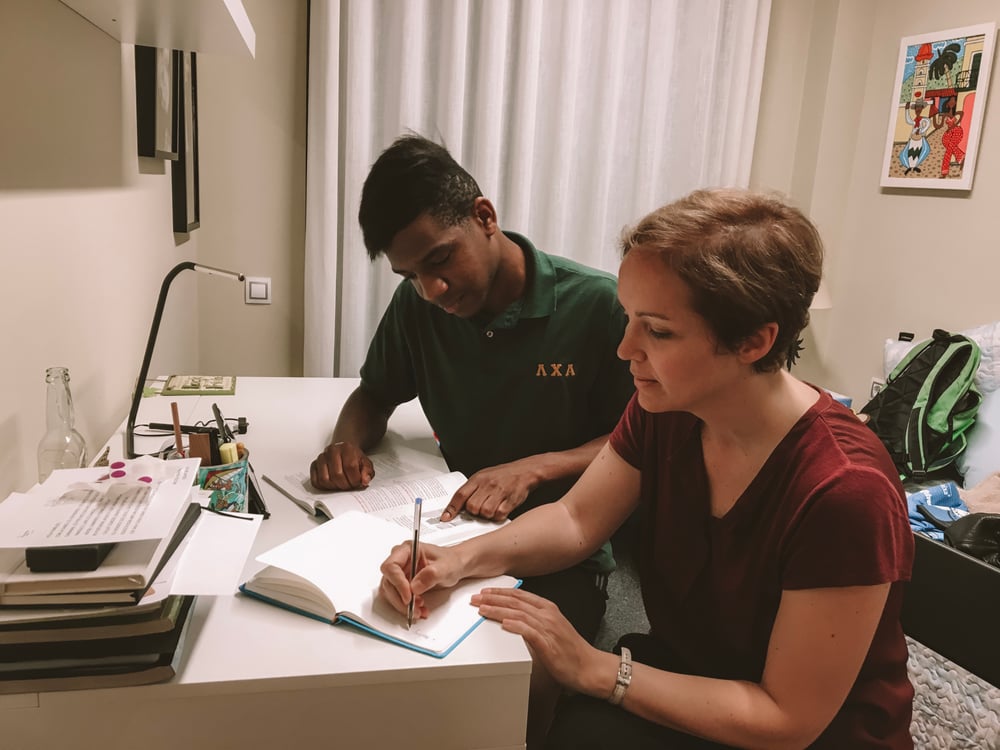 9. Do I need to choose just one facet of practicum experience, or can I mix and match? You can choose to perform one facet of practicum, though we do encourage students to try and participate in all three to gain a wider perspective and build as much varied experience as possible.
10. I currently teach; can my classroom hours apply toward my practicum? Your current classroom hours will apply toward your practicum only if you are teaching English skills to non-native English speakers. For example, if you happen to have an English language learner in your Algebra class, then those hours will not apply toward your practicum. Additionally, if you are an English teacher, but do not have only English Language Learners in your class, then these teaching hours will not count, either. On the other hand, if you are a Biology teacher and you are offering extra tutoring assistance to an English language learner, then this time spent will count toward your practicum.
11. I have taught in the past; can those hours apply toward my practicum? We do require that you complete your practicum hours concurrently with the course. However, if you have had extensive TEFL/TESOL experience locally or abroad, then you may have a portion of your practicum hours waived. This situation will be determined on a case-to-case basis, so please speak with an advisor from the Student Affairs department to gain approval and authorization.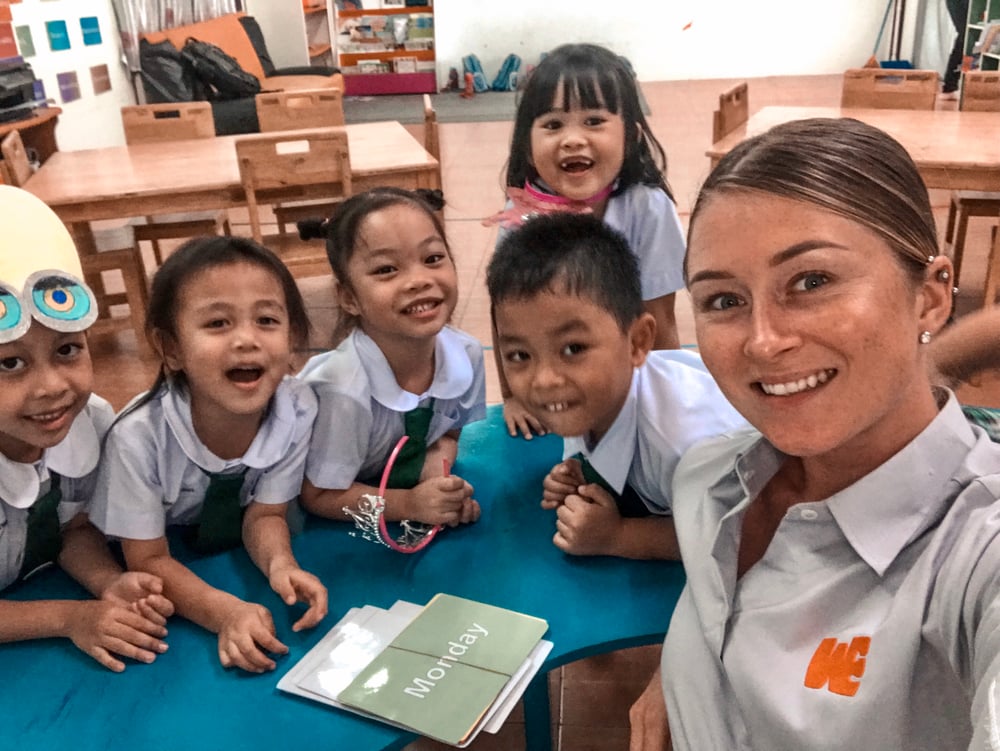 12. How will ITA verify my practicum? You will be required to provide contact information for a supervisor or ESL student(s) as well as detailed information regarding the subject taught or observed. ITA may contact your supervisor or ESL student(s) to confirm your hours. You will submit your practicum by writing a reflective essay on your experience and submitting the ITA Practicum Completion Form and Write Up Submission Forum.
13. Where can I submit my practicum to ITA? The required forms can be found online in the ITA TEFL Practicum section. Log on to www.teflacademyonline.com to find step-by-step instructions on how to submit your practicum.
14. What other steps do I need to do to complete my practicum hours? Please refer to the TEFL Practicum Checklist for a list of items you need to complete. You can find the checklist online in the ITA TEFL Practicum section. Log on to www.teflacademyonline.com to find the checklist.
15. Can I receive an extension on my practicum hours? ITA automatically provides a 30-day extension after the course has ended for students to complete their practicum. If you still have not completed your 20 hours during this timeframe, please just send an email to Student Affairs stating your name, course start date, and the date you will complete your practicum and submit all necessary practicum documents.
16. How many ESL students do I need to work with? International TEFL Academy does not have a minimum or maximum amount of students that you are able to work with. You can work individually with one student, or even teach large classes of 20 - 30 students. The choice is ultimately up to you.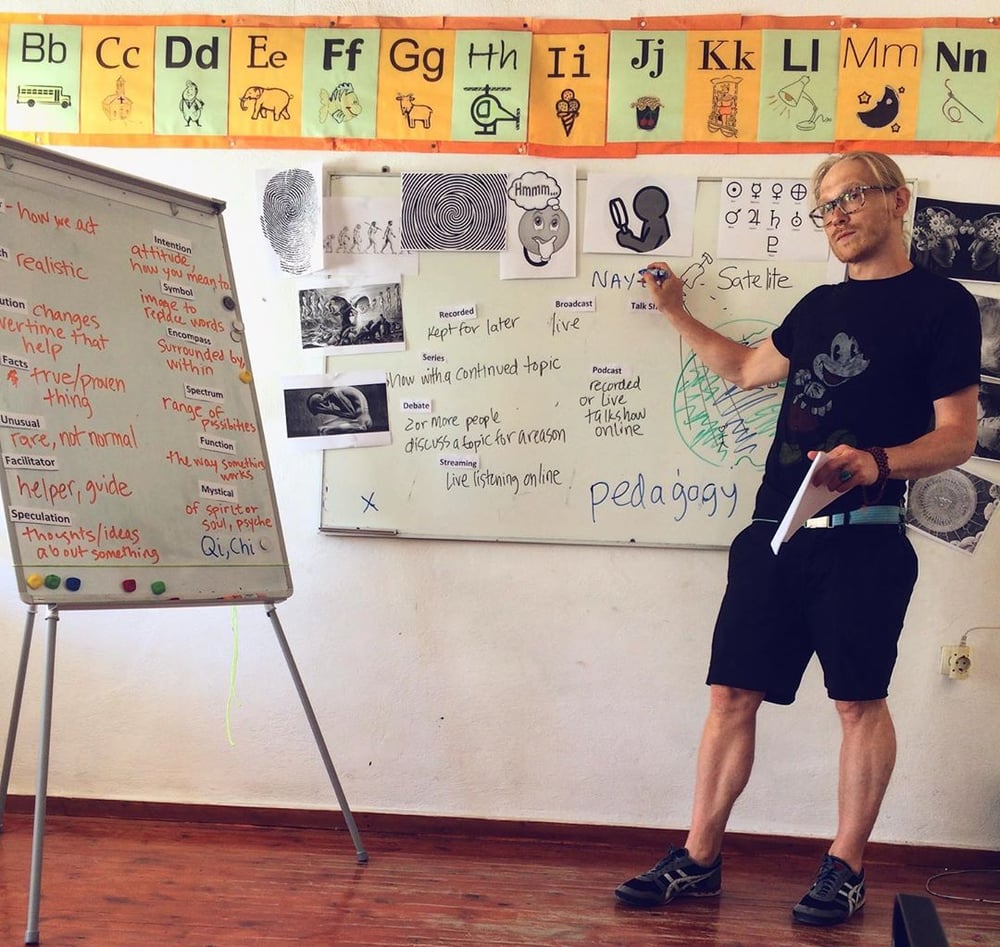 17. Can I complete my practicum in a foreign language, math, science, etc. classroom? Students may only receive credit for their practicum hours if they complete their practicum in an environment or classroom where non-native English speakers are learning the English language. Any hours spent in another environment or classroom that does not meet these requirements, will not receive credit for their practicum hours.
18. Many practicum locations or organizations require their volunteers to participate in an orientation or training program before they begin observations, teaching, or tutoring. Am I able to count this towards my 20 practicum hours? Practicum hours must solely consist of observation, teaching, or tutoring. Any orientation or training hours do not count towards the 20 practicum hours.
19. Can I observe ESL classes at International TEFL Academy? International TEFL Academy's ESL classes are only for those TEFL students who are currently enrolled and participating in the onsite Chicago class. Online TEFL students may not observe ESL classes at ITA and must find a separate organization or students.
Founded in 2010, International TEFL Academy is a world leader in TEFL certification for teaching English abroad & teaching English online. ITA offers accredited TEFL certification classes online & in 25 locations worldwide and has received multiple awards & widespread recognition as one of the best TEFL schools in the world. ITA provides all students and graduates with lifetime job search guidance. ITA has certified more than 25,000 English teachers and our graduates are currently teaching in 80 countries worldwide.
Want to Learn More About Teaching English Abroad?
Request a free brochure or call 773-634-9900 to speak with an expert advisor about all aspects of TEFL certification and teaching English abroad or online, including the hiring process, salaries, visas, TEFL class options, job placement assistance and more.