Join the International TEFL Academy Ecuador Earthquake Relief Campaign

On Saturday April 16, 2016 a 7.8 magnitude earthquake struck the South American nation of Ecuador, one of the most beautiful countries on earth. Killing more than 600 people and injuring tens of thousands more, the earthquake has severely impacted Ecuador's infrastructure. In addition, many people have been made homeless and many hospitals, schools, homes and monuments have been destroyed or damaged.
For many International TEFL Academy students & alumni, in addition to those of us on the staff of ITA, this tragedy strikes a personal chord. Many of us have spent time traveling, living & teaching in Ecuador, which is known for its stunning beauty (including the legendary Galapagos Islands), historic cities, and the warmth of its people. One of our most senior advisors, Lindsay Krasinski recently returned to the U.S. from living in Ecuador and her daughter was born there.
ITA alumni Madeline Fitzgerald, Amber Cypcar and Kelsey Johnson are currently teaching in Ecuador. We are pleased to report that they are safe and have been engaged in volunteer efforts to help the victims. We applaud their efforts.
Our response:
On Friday, April 22, 2016, ITA's Charity Department and individual staff members donated $1,550 in relief funds for the Ecuador earthquake victims.
We distributed these funds directly to UNICEF one of the leading organizations assisting victims of this tragedy.

Your response:
If you are at all able, International TEFL Academy urges you to join us in donating to relief efforts to assist the people of Ecuador as they rebuild and recover from this horrific event.
To help, please click the button below & donate:

To learn more about the earthquake in Ecuador and aid efforts, please check: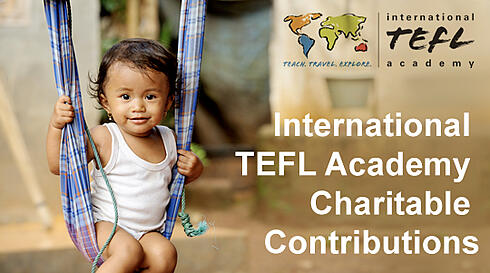 Learn More about International TEFL Academy Charitable Efforts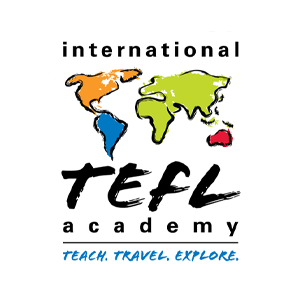 Founded in 2010, International TEFL Academy is a world leader in TEFL certification for teaching English abroad & teaching English online. ITA offers accredited TEFL certification classes online & in 25 locations worldwide and has received multiple awards & widespread recognition as one of the best TEFL schools in the world. ITA provides all students and graduates with lifetime job search guidance. ITA has certified more than 25,000 English teachers and our graduates are currently teaching in 80 countries worldwide.
Want to Learn More About Teaching English Abroad?
Request a free brochure or call 773-634-9900 to speak with an expert advisor about all aspects of TEFL certification and teaching English abroad or online, including the hiring process, salaries, visas, TEFL class options, job placement assistance and more.