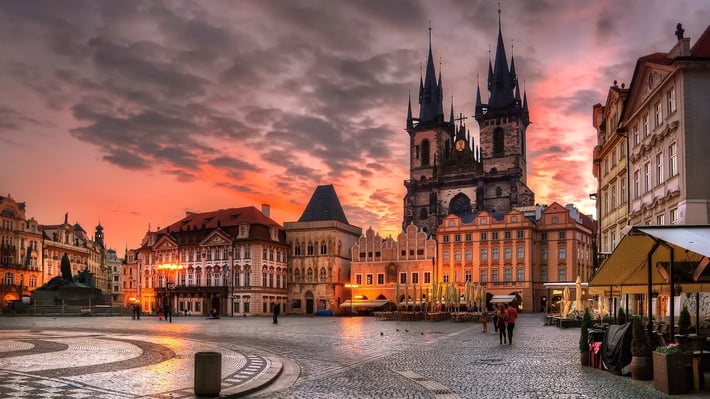 International TEFL Academy is proud to offer a world-class 4-week Prague TEFL course located in the heart of Prague, Czech Republic, one of the top job markets for teaching English in Europe. Employing a state-of-the-art curriculum and taught by expert university-level instructors, this course is designed to provide you with the skills & qualification you need to succeed in teaching English abroad. This course is fun and you will learn a ton, but it is also very demanding and requires that you be prepared to meet the full-time demands of a rigorous university-level course. To help you prepare for this course, we've put together a typical day in the life schedule to outline the daily grind and committment required.
MONDAY-THURSDAY!
7.45 AM - Wake up and get ready
9.00 AM - Leave housing for school
9.20 AM - Arrive at school (approximate time)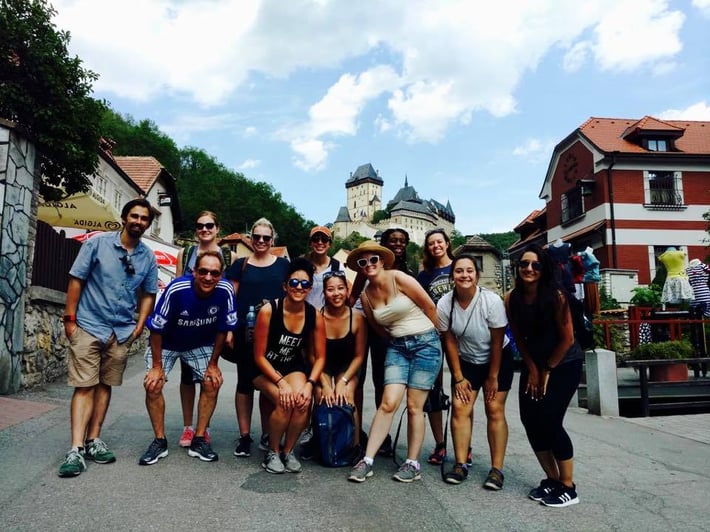 9.30 AM - 13.00 PM - Complete two 90 minute workshops on TEFL methodology (there's a 30 minute break between them). This is where students get the bulk of the TEFL methodology.
13.00 PM - 17.00 PM - Lunch and lesson planning. We always have a few trainers to help with lesson planning. Students spend the majority of their time getting help for their evening lessons. This is OPEN time though and it's not required to be at the school during all of these hours.
17.00 PM - 20.00 PM - Teaching practice and lesson observations (3 days a week). Students teach a 45 minute lesson and usually watch 1-2 45 minute lessons of their peers teaching. Practice teaching is followed by a group critique.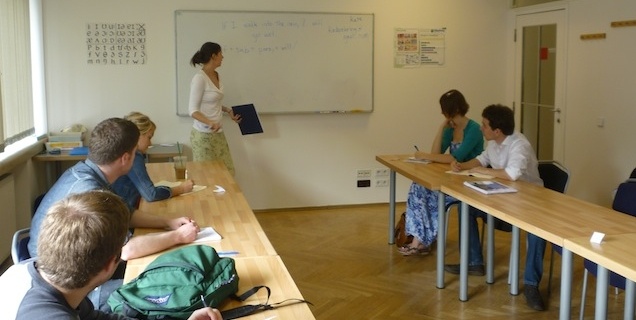 FRIDAY Schedule
No teaching, but there is another 90 minute lesson from 14.00-15.30. Class gets out an 15.30 most Fridays.
Weekends
*There are usually extra seminars that students can attend. These are completely optional though. There are also weekly assignments. We often have optional outings to fun places in the city after the course.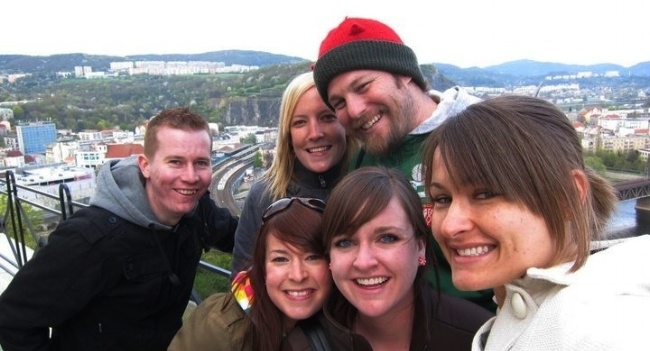 ---
Want to Learn More about TEFL Certification for Teaching English Abroad?
Your first step is to speak with expert advisor who will cover all of your options & questions. Contact International TEFL Academy now for a free brochure and to speak with an admissions advisor. You can also call us directly at 773-634-9900.
Related Resources: