4 Reasons why the Lonely Planet is an Essential Resource for English Teachers Abroad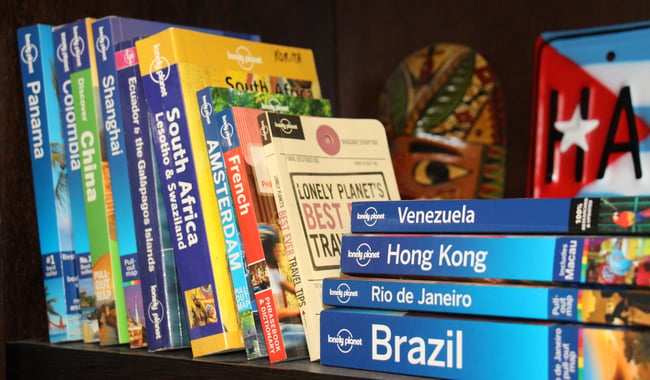 In the digitally connected world of the 21st century, travelers enjoy access to exponentially more information and resources than ever before - often right at their fingertips. From MatadorNetwork & TripAdvisor to Google Maps & countless apps, blogs and travel websites, the sheer amount of information accessible to travelers nearly anywhere in the world is mind-boggling and even overwhelming at times. Instant translators, currency converters, maps, menus, reviews - they're all instantly available on a smartphone that you can take virtually anywhere.
With all of these fantastic new tools at my disposal, I still find myself relying on the same resource that I did while backpacking through Europe, Asia & the Middle East back in the pre-digital age of the 1980s and early 90s - Lonely Planet Guides. And the Lonely Planet is still the #1 travel resource I recommend to International TEFL Academy graduates heading to teach English abroad, whether it is their first adventure abroad, or if they are a seasoned traveler. Here are 4 reasons why: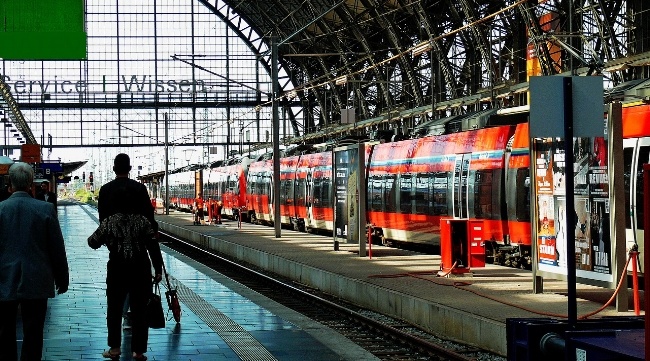 1. Get Solid Practical Information for All Aspects of Travel
Need to figure out how to buy a train ticket in New Delhi or looking for great street food in Cairo? Trying to navigate the subway in Tokyo? Looking for a great hostel in the heart of Buenos Aires, Florence or Phnom Penh? Top 10 lists and slick Instagram posts are fine (and Lonely Planet excels at both), but when the rubber hits the road and you actually need hard travel information, nothing beats a well-researched guide dedicated to providing just that. When you pick up a Lonely Planet guide, you know you will always get detailed information about:
Affordable accommodations & local transportation;

Communications (including phone & Internet);

Safety & security tips;

Changing money and other financial tips;

Accessing local healthcare services if necessary.
Of course, you also get loads of great info on sightseeing, eating, nightlife and local culture and history. Got a particular interest in music or want to know what the local LGBT scene is? Lonely Planet guides cover all of these topics & more.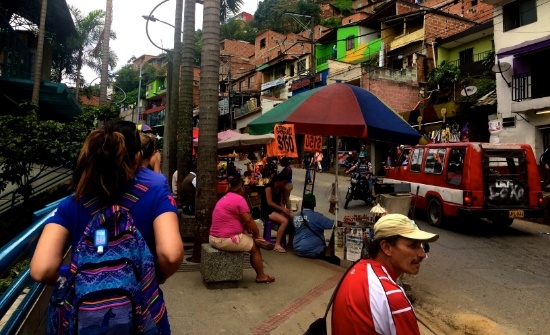 2. Lonely Planet guides are produced to serve independent, responsible travelers on a budget
If you're teaching English abroad, chances are that you come from a school of thought that the essence of a nation or a city is best experienced from street level on the sidewalks, buses and sidewalks of local neighborhoods where you can rub shoulders with the locals and truly immerse yourself the fabric of local society. While we all love a good splurge, as an English teacher working on a local salary in Peru, Italy or perhaps Thailand, you'll enjoy the travel opportunities of a lifetime, but chances are you won't be traveling on cruise ships or luxury package tours.
Since LP founders Tony & Maureen Wheeler published their first guides to Asia on a shoestring in the early 1970s, Lonely Planet's primary mission has been to provide solid practical information to responsible, independent travelers on a budget. While it has long since transcended its original niche market, Lonely Planet continues to be the best in the biz when it comes to providing information that enables you to enjoy a world-class travel experience on a shoestring budget. Taking the local trains & buses, staying in hostels, eating street food - if that's how you travel, Lonely Planet was invented for you. What's more, the website includes loads of extra tips in forums, articles and even onsite booking services and discount opportunities.
3. Lonely Planet covers the Globe
There are zillions of great travel resources available these days, both online and elsewhere, but no publication provides more travel information for more places than Lonely Plant. If you're teaching English in some far corner of the globe looking to take a side trip off the beaten path to some rarely traveled nations like Myanmar or even the Maldives, you always know that you can grab (or download) a Lonely Planet guide to get the basic travel information you need and then some. From cruising Antarctica to catching the Trans - Siberian Railway, the Lonely Planet covers literally every corner of the globe with more than 500 guides in print alone. Virtually any destination you can travel to - Lonely Planet at least covers it in one of their regional guides if it doesn't already have its own guidebook.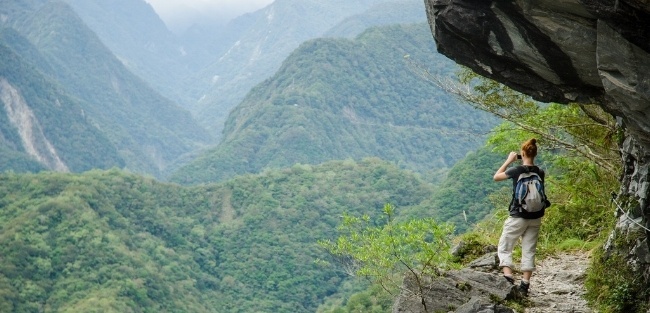 4. Lonely Planet Provides Information Across a Multitude of Channels & Media
In the interconnected world of smartphones and social media, consumers and travelers can access information in more ways than ever. While many of the old guidebook publishers of the pre-Internet Age have failed to adapt and have lost their status as thought leaders in the travel world, Lonely Planet maintains a state-of-the-art website that is one of the most comprehensive resources on the web and also one of the most popular.

Print: In addition to hundreds of Country Guidebooks in print, Lonely Planet publishes extensive lines of foreign language phrasebooks, regional guides, city guides and other specialty publications.
Digital: In addition to country and city profiles, the Lonely Planet Website features thousands of articles, suggested itineraries & videos. In addition, hundreds of titles are available as PDf ebooks and also on Kindle.
Travel Booking Tools: While you always want to shop around, LP also offers online booking tools for hostels/hotels, transportation, rental car, tours, flights and more.
Thorntree Forum: An essential part of travel planning these days is getting firsthand perspectives from other travelers. With more than 1 million registered members, Lonely Planet's online forum, known as Thorntree, features dozens and dozens of country-specific forums, topic discussions and opportunities to communicate and ask questions from Lonely Planet as well. You should always take what you read on forums with a grain of salt, but this is definitely a great place to engage and pick the brains of other travelers like yourself.
Lonely Planet App: You can access a ton of travel info, maps and other resources for hundreds of destinations with the Lonely Planet App, available for Android and iPhones.
Pro Tip! In 2017 many of you may scoff at the idea of lugging actual guidebooks around while traveling, but I highly recommend taking your Lonely Planet book with you. No matter where you travel, there will be times when your phone or other devices lose power and/or Internet access and trust me, Murphy's Law will strike at the most inopportune moments. Having an actual book on hand means that you will have access to important information no matter what the circumstances and remember that Lonely Planet Guides are designed to be conveniently portable. They are small and will easily fit in any backpack, or even your pockets in some cases.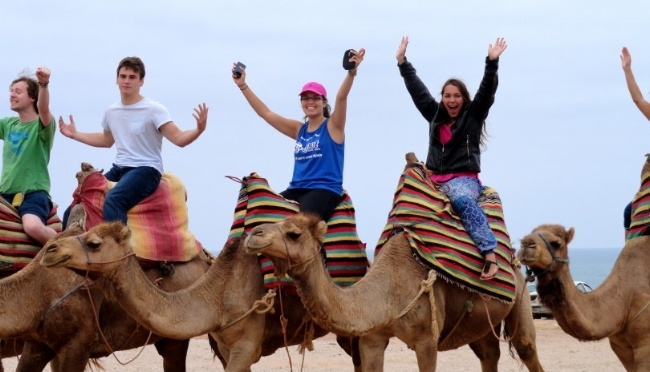 Want to learn more about Teaching English Abroad?
Request a free brochure or call 773-634-9900 to speak with an expert advisor about all aspects of TEFL certification and teaching English abroad, including the hiring process, salaries, visas, TEFL class options, job placement assistance and more.
Related Resources: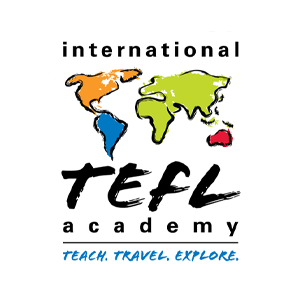 Founded in 2010, International TEFL Academy is a world leader in TEFL certification for teaching English abroad & teaching English online. ITA offers accredited TEFL certification classes online & in 25 locations worldwide and has received multiple awards & widespread recognition as one of the best TEFL schools in the world. ITA provides all students and graduates with lifetime job search guidance. ITA has certified more than 25,000 English teachers and our graduates are currently teaching in 80 countries worldwide.
Want to Learn More About Teaching English Abroad?
Request a free brochure or call 773-634-9900 to speak with an expert advisor about all aspects of TEFL certification and teaching English abroad or online, including the hiring process, salaries, visas, TEFL class options, job placement assistance and more.