Teaching English in Vietnam

Combining twenty years of rapid economic growth with a young population yearning for education has made Vietnam one of the strongest English teaching markets worldwide.
Language schools are hiring English teachers in Vietnam year round. While many interviews are conducted in-person, some are conducted in advance over the phone / skype and via e-mail. Instructors are responsible for airfare and housing expenses. Most live in apartments recently vacated by previous teachers, and many room with coworkers.
A generous salary and low cost of living afford English teachers a comfortable lifestyle, with the opportunity to save up to $600 USD per month. Schools typically offer 20 to 25 hours of work per week, leaving plenty of time for teachers to travel and explore the country. English teachers need a bachelor's degree to teach in Vietnam, and TEFL certification is required. The major cities for English teaching jobs are Ho Chi Minh City (Saigon) and Hanoi.
Staff Articles: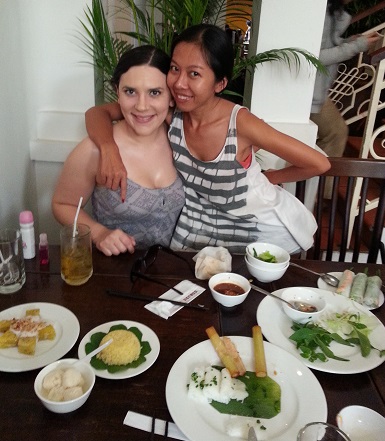 Alumni groups:
Want to see the ITA Alumni Facebook group in Vietnam?
Check their discussions, sharing of tips and information.

ITA Alumni feeback:
Q&A from ITA Alumni - Teaching English in Vietnam:

Alumni Articles - Teaching English Abroad:
Blog:


Watch ITA graduate, Jacklynn Blanchard of Littleton, Colorado, discuss her life as an English teacher in Ho Chi Minh City, Vietnam.

Requirements to Teach English in Vietnam



Education: BA/BS is required; TEFL TESOL Certification is required and students can obtain certificationin any of our Worldwide TEFL locations or by taking the Online TEFL Class.


Citizenship Requirements: USA, Canada, UK, Ireland, Australia, New Zealand, South Africa.
Typical hiring process: Face to face interview in Vietnam for most schools, some schools will interview in advance over phone
Average teaching hours per week: 20–25 hours of classroom plus extra prep time
Types of students: Business professionals, children in public schools and private language schools
Cost of living per month:

$650 - 900 USD

(14,864,500 - 20,000,000 VND)



Average monthly pay: $1,150 - 1,700 USD (25,482,000 - 38,223,000 VND)

Can save $500 - 600 USD/Mo
Start-up cost:

$1,050 - 1,350 USD

(23,347,315 - 30,000,000 VND)



Potential to save or break eve

n

: Save $500-600 USD/month

Accommodation/housing benefits paid: No, recommendations provided

Flight reimbursement: No



Interesting Facts About Life in Vietnam

Over the past decade, Vietnam's economic growth has been among the fastest in the world.


The most popular forms of transportation in Vietnam are bicycles and motorbikes.


In 2009, Japan and Vietnam signed a deal that will bring a high-speed rail system to Vietnam in the near future.


Rice, fish sauce, fresh seafood, and soy sauce are the primary elements of Vietnamese cuisine.
Living in Vietnam Teaching English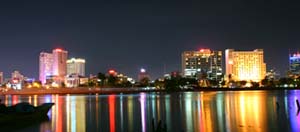 Descending from the border of China into the heart of Southeast Asia like an ancient mythical dragon, Vietnam represents a distinct blend of Chinese Confucianism and Cambodian Buddhist cultures, tempered with a taste of French-colonial charm. Stretching across thousands of miles of coastline, Vietnam mixes rural mountainous highlands with a collection of colorful and bustling cities. Foodie travel guru Anthony Bourdain claims Vietnam is one of his favorite countries in the world and a prime inspiration for his love of international travel. Once you've arrived and sampled local specialties like pho (beef or chicken noodle soup) and gỏi cuốn (fresh spring rolls with shrimp, pork, and rice noodles), you'll realize he might be on to something.

Contact International TEFL Academy today to speak with an advisor to find out about our online course, multiple on-site TEFL classes or request a brochure to learn about TEFL training courses and a comparison of the most popular countries to teach English.