Teaching English in
Korea
Teaching English in Korea
The job market for teaching English in Korea is currently one of the largest and strongest in the world. Those looking to teach English in Korea can find teaching opportunities here year round, interviews are conducted in advance over the phone and via e-mail.
In most cases, those teaching English in Korea receive free or reimbursed airfare, and South Korean schools typically provide free housing. A typical contract for an English teacher in Korea offers a free return flight, paid vacation and 1 month salary bonus (around $ 2,000 USD after 12 months.)
A generous salary of $ 1,800 - 2,200 a month (depending on exchange rates) with only 5% taxes, enables English teachers in Korea to enjoy a comfortable lifestyle, as well as an opportunity to save up to $ 1,000 USD per month after expenses. Language schools in Korea typically require 25 to 30 hours of teaching per week plus prep time, leaving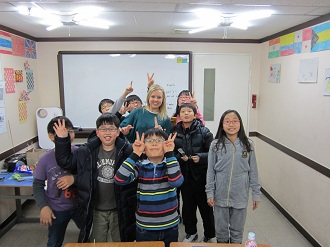 plenty of time to travel and explore. English teachers in Korea also receive 10-20 days of paid vacation per year in addition to 15-18 national holidays.

English teachers must have a bachelor's degree to teach English in South Korea, and TEFL TESOL certification is required. Major cities for teaching English in South Korea include Seoul, Busan, Incheon, Ulsan, Gwangju, Daejeon, and Daegu. There are over 10 cities with a million people. Seoul is one of the largest and most cosmopolitan cities in the world with approximately 25 million people and over 1,000 English language schools. There are an estimated 25,000 English teachers in South Korea working each year and demand shows no signs of slowing.
An estimated 2,000 - 3,000 new jobs are available each month due to Korea's national stress on education for children and adults. South Korea boasts one of the top ranked educational systems in the world. The country's massive educational investments has enabled it to become of the great economic success stories in history as South Korea has risen from the ranks of the Third World to become one of the largest and most technologically advanced economies in the world in just a matter of two generations.

Articles About Teaching English in South Korea:
CNN News Article: 50 reasons Why Seoul is the World's Greatest City
Alumni groups:
Want to see the ITA Alumni Facebook group in Korea?
Check their discussions, sharing of tips and information.

Feedback from International TEFL Academy alumni who are now teaching English in South Korea:
Articles:

Blogs:

Requirements to teach English in Korea

Education: BA/BS is required; TEFL TESOL Certification is required and students can obtain certification in any of our Worldwide TEFL locations or by taking the Online TEFL Class.


Citizenship Requirements: USA, Canada, UK, Ireland, Austalia, New Zealand, South Africa, South Korean


Peak hiring months: year-round


Types of jobs: English language schools, children and adults. Public school children.


Typical hiring process: phone/e-mail in advance


Average teaching hours per week: 25–30 hours of classroom plus extra prep time


Types of students: business professionals, children


Cost of living per month: $600 - 900 USD
(721,900-1,031,280 KRW) Plus housing


Average monthly pay: $1,550 - 2,000 USD (1,800,000 - 2,300,000 KRW) Plus free Housing
Can save $1,000 USD/Mo


Start-up cost: $700 - 1,000 USD (814,000 - 1,161,000 KRW)


Potential to save: can save up to 1,000 USD/month


Accommodation/housing benefits paid: yes, paid or subsidized. Typically 1 month bonus pay at end of 12 month contract


Medical Insurance - co pay, national health insurance


Vacation - paid 2 weeks & sick days


Flight reimbursement: yes - departing, paid in advance for return flight at end of 12 month contract.

Interesting Facts About Life in South Korea

South Korea was the first country in the world to introduce high-speed fiber-optic broadband internet into every primary and secondary school.


The martial art of Tae Kwon Do originated in South Korea.


Baseball was introduced to South Korea more than 100 years ago, it has since become the country's most popular sport.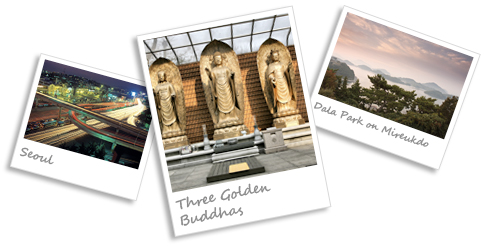 Teaching English in Korea...
Having recently surpassed Japan as the most technologically advanced country in the world, South Korea manages to lead the race toward the future while keeping a firm grasp on its storied past. While in South Korea, take in its amazing cuisine, including the country's world-famous barbecue, gogigui, and kimchi, a spicy, cabbage dish that some consider one of the healthiest foods in the world. Other attractions include Korea's extensive coastline and the historic and cultural treasures of cities such as Busan and Seoul. If you like getting dirty, take part in the Boryeong Mud Festival, which attracts more than 2 million visitors per year.

Contact International TEFL Academy today to speak with an advisor to find out about our online course, multiple on-site TEFL classes or request a brochure to learn about TEFL training courses and a comparison of the most popular countries to teach English.