Teaching English in Guatemala
Teaching English in Guatemala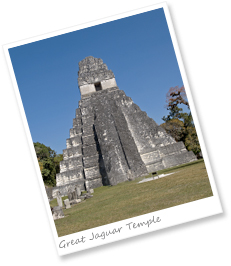 Guatemala is a country in Central America, bordered by Mexico to the north and west, Belize to the northeast, the Caribbean to the east, and Honduras and El Salvador to the southeast. Guatemala's abundance of biologically significant and unique ecosystems contributes to Mesoamerica's designation as a biodiversity hotspot.
English teachers in Guatemala typically find work in February through March and again in July and August. Instructors are expected to interview in person in Guatemala and are also responsible for airfare and housing. Most teachers live in apartments recently vacated by previous teachers, and many room with coworkers.
A solid hourly wage and a low cost of living allows English teachers to live a comfortable lifestyle. Schools typically offer around 20 to 25 hours of work per week, leaving plenty of time to travel and explore. English teachers do not need to have a bachelor's degree to teach in Guatemala, but it is preferred. TEFL TESOL certification is required. Most teaching jobs are found in Guatemala City.

Alumni groups:
Want to see the ITA Alumni Facebook group in Guatemala?
Check their discussions, sharing of tips and information.
Requirements to Teach English in Guatemala



Peak hiring months: February–March; July–August
Types of jobs: English language schools
Typical hiring process: in-person interview in Guatemala
Average teaching hours per week: 20–25 hours of classroom plus extra prep time
Types of students: business professionals
Cost of living per month: 500-600 USD
Average monthly pay: 500-600 USD
Start-up cost: 700-900 USD
Potential to save or break even: break even
Accommodation/housing benefits paid: no
Flight reimbursement: no
Interesting Facts About Life in Guatemala
Although Spanish is the national language, many Guatemalans speak 1 of 21 distinct Mayan languages.


More than 95% of the country practice some form of Christianity.


The Universidad de San Carlos de Guatemala (USAC), established in 1676, is one of the oldest universities in the Western Hemisphere.
Living in Guatemala Teaching English...
Diners in Guatemala can sample national specialties like kac ic (savory turkey soup), guacamole, and flan de naranja. Marimba music, which originated in Guatemala, can be heard at nightclubs throughout the region. While working as an English teacher, you also won't want to miss the impressive Mayan archaeological sites located throughout the country.