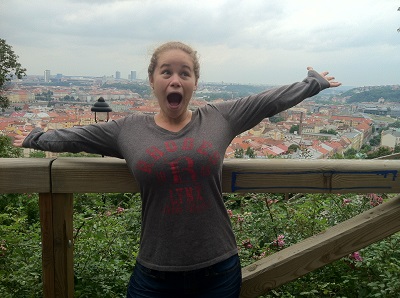 Prague, Czech Republic Teaching Q and A with Andrea Perkins
TELL US ABOUT YOURSELF!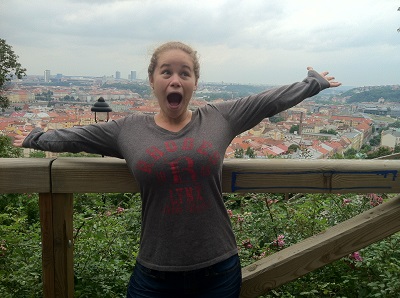 What is your citizenship?
United States
What city and state are you from?
Atlanta, Georgia
How old are you?
23
What is your education level and background?
Bachelor's Degree
Have you traveled abroad in the past?
Studied abroad
If you have traveled abroad in the past, where have you been?
Oxford, England; Glasgow, Scotland; Paris, France; many others!
If you have studied abroad in the past, where did you study?
University of Strathclyde, Glasgow Scotland; St. Hugh's College Oxford, Oxford England
What sparked your interest in going to teach abroad?
It was my senior year at college. Graduation was looming and I had no idea what I wanted to do after graduation.
Check out Andrea's Video from Prague
What were some of your concerns before teaching abroad?
I was worried about being able to actually find a job and about getting a visa. I was also worried about the cost of living and how to meet new people once I was in the country where I was to live.
What did your friends and family think about you moving and teaching abroad?
My friends were excited and jealous. They all wished they could go travel and have an adventure. My parents were worried, of course, but they were also really excited for me. They knew that I had wanted to live abroad since I went to France at 16.
TEFL CLASS INFORMATION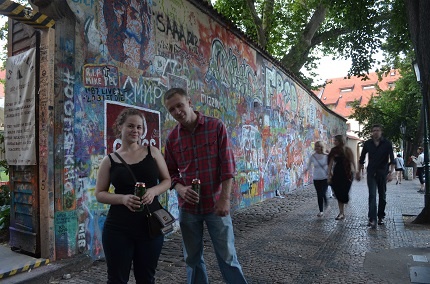 Why did you decide to get TEFL certified and choose International TEFL Academy?
I decided to do my TEFL certification with International TEFL Academy because they were really helpful in answering my questions about living abroad and finding a job.
I decided to do my TEFL certificate online so that I could travel immediately after I graduated from college.
Which TEFL certification course did you take?
How did you like the course?
The Online TEFL course was informative and helpful. My instruction did online skype-style webinar workshops which let us ask questions and get a more personal experience.
How has your TEFL training helped you in your current teaching position?
I never had an education class before I did my TEFL certification. The class helped me prepare for planning and structuring lessons - which made me more prepared and comfortable in my current job.
TEACHING ABROAD IN PRAGUE, CZECH REPUBLIC
Which city and country did you decide to teach in and why?
I chose to teach in Prague, Czech Republic for several reasons. First, International TEFL Academy job assistance assured me there were lots of opportunities for English teachers. Second, the exchange rate was favorable. USD are worth a lot: around 20 CZK = 1 USD.
How long have you been in this country and how long do you plan to stay?
I have lived in Prague for 1 year. I plan to live here for another school term (4 months).
How did you secure your teaching job?
Classified section of the website Prague TV.
What school, company, or program are you working for?
The Prague British International School
How did you get your work visa? If you didn't get a work visa, please elaborate on working under the table without a work visa.
I decided to get a Zivnostensky list, which basically means that I am an independent contractor. I pay my own health insurance and taxes. It allows me to legally work in Prague, but it is not a "work visa" which would tie me to a company or employer.
I used a company to sort out my visa and I'm finding the visa process REALLY expensive.
The costs involved with getting the initial Zivno (valid for 6-months) which I needed to legally work here once my 90-day tourist visa expired were:
1. Approximately 3,500 CZK for 6-months of private insurance, valid in Czech Republic only
2. 8,500 CZK to visa company for assistance + visa cost
3. 60 EUR (1,540 CZK) for 2 round-trips to the Czech Embassy in Vienna
4. 105 EUR (2,700 CZK) Visa application fee in Vienna
5. 400 CZK for notary fees
I'm now applying (using the same company) for a long-stay visa which will allow me to live in Prague for up to 2 years. Costs (so far) include:
1. 3,800 CZK for 12-months insurance (valid in Czech Rep. and Schengen Zone)
2. 3,000 CZK to the visa company
3. 1,000 CZK to the visa company to legally change my address
4. 800 CZK for notary fees/ printing costs
In total, I have paid the Visa company around 13,000Kc.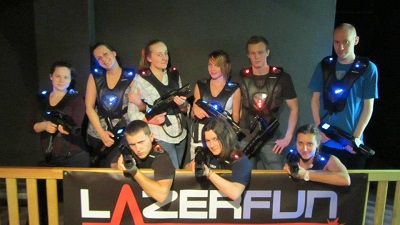 Tell us about your English teaching job!
Work hours: Monday-Friday, 8:25am-3:40pm
Pay: 32,000 CZK / month (approximately $1700 USD)
Type of school: Private international school, pre-nursery to Year 13
Vacation time: Weekends & school holidays (about 3-6 weeks per term)
Savings: About 5,000 - 8,000 CZK/ month (Approximately $300-$400). I am able to save but CZK are almost worthless outside of the Czech Republic. 25CZK = 1 EURO so trips to other countries in Europe tend to feel REALLY expensive, especially when planning for 2 people.
I moved to Prague intending to teach ESL; however, I don't currently teach English. I am a Learning Support Assistant at EISP, a private international school. I shadow 1 student who has learning disabilities. I provide assistance for him during his classes and work 1-on-1 for about 1 hour/ day on his specific needs (reading, extra practice with class material, etc).
How did you find somewhere to live and what is it like? Do you have roommates?
I lived with a roommate when I first moved to Prague. I found my roommate and apartment by looking for a flatshare. There are lots of groups on Facebook where people post about apartments or rooms that are available - just type "prague flatshare" into Facebook. Expats.cz, the Prague expats website, also has reality postings and a classified section where people post apartments they are renting or subletting.
COUNTRY INFORMATION - FUN!
Please explain the following cultural aspects, public transportation, nightlife, social activities, food, expat community, dating scene, travel opportunities, etc. about your country:
Prague has a lot to offer. There are bars, clubs, cafes and things to do any night of week. The center of the city has lots of popular (and pricier) bars and clubs. These can be a lot of fun but get quite busy with tourists during the summer. There are also some cool clubs and bars that are outside of the old-town city center area, in Vinohrady or Zizkov. These have more affordable prices and, I think, a better atmosphere and music.
There are tons of restaurants! I love going out and trying new food and have been to several Czech restaurants. If you come to Prague, you should try some of the traditional dishes, like Gulash or roasted duck with cabbage and dumplings. It's not all Czech restaurants though - you can get just about any style of food.
There are also lots of museums and cultural events in Prague. The city has wonderful parks!
Overall, going out for dinner or a night out in Prague is affordable.
COUNTRY INFORMATION - MONEY
What are your monthly expenses?
I live in a 2KK (which is a one bedroom with a kitchen as part of the living area) with my boyfriend.
Rent + utilities: 14,500 kc total (7,250 kc each) per month (Approximately $750 USD)
Food: 4, 000 - 5, 000 kc per month for 2 people (not including eating out) (Approximately $200 USD)
Social activities/dinners out: 5,000 - 8,000 per month (Approximately $250-$400 USD)
Transportation: Open-Card for all public transportation in Prague can be purchased monthly or for 3/6/9/12 months. It's cheaper to buy for a longer period of time. Buying 6-months upfront cost approx. 460 KC/month. It is 550 KC/month to buy month-to-month.
Phone: I usually just use skype or viber on my USA phone - which is still locked. I have a pay-as-you-go for use in Czech Rep and I usually need to put 200 - 600 Kc on it per month. I had to buy the phone when I got fist got here. I paid the retail price of 660Kc (instead of buying one from someone who was moving away).
Other: Visas are EXPENSIVE!! See above in visa section.
Extra costs to be legal: getting bank statements notarized, contracts/leases notarized = Approximately 100kc each ($5 USD).
I would really suggest asking the company a lot of questions to make sure of the costs and what you get. There are other companies, some charge more, some less. It really depends on how much help they give you. The company I chose has pretty much done the work for me. But it's still expensive!
How would you describe your standard of living?
Comfortable
In your opinion, how much does someone need to earn in order to live comfortably?
25,000 CZK per month (Approximately $1,300 USD)
ADVICE FOR PROSPECTIVE TEACHERS IN THE CZECH REPUBLIC

What advice would you give someone planning or considering teaching abroad? Would you recommend teaching in your country?
I would recommend coming to Prague. It's a gorgeous city with lots of history and tons of fun and exciting things to do.
However, unless you are planning to live here long-term, I would only plan a 6-month or year-long stay because the visa process is long and expensive and the Czech Koruna isn't worth anything. It makes it difficult to save and expensive to travel to neighboring European countries that use the Euro.

For more on Andrea's adventures in Prague, check out her Alumni Video: Alumni Video: Teaching English in the Czech Republic with Andrea Perkins
Founded in 2010, International TEFL Academy is a world leader in TEFL certification for teaching English abroad & teaching English online. ITA offers accredited TEFL certification classes online & in 25 locations worldwide and has received multiple awards & widespread recognition as one of the best TEFL schools in the world. ITA provides all students and graduates with lifetime job search guidance. ITA has certified more than 25,000 English teachers and our graduates are currently teaching in 80 countries worldwide.
Want to Learn More About Teaching English Abroad?
Request a free brochure or call 773-634-9900 to speak with an expert advisor about all aspects of TEFL certification and teaching English abroad or online, including the hiring process, salaries, visas, TEFL class options, job placement assistance and more.