Beauty for a Bargain: Teaching English in Budapest, Hungary
Having recently re-emerged as a chic and bohemian tourist destination, Budapest (pronounced "BOO-dah-pesht") lets you cut loose with an air of Old World sophistication.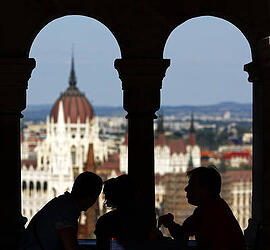 Though often compared to Prague in the Czech Republic, Budapest generates a unique and beguiling atmosphere all it's own. The best part? Many museums are open to the public, ornate bathhouses don't cost a cent, and trendy coffee houses, cafes, and clubs still boast bottom of the barrel prices. While prices in many European capitals have continued to soar, Budapest remains astonishingly affordable. With so many inexpensive ways to eat, relax, and explore the city, you can afford to be curious.
Irány Magyarország! Welcome to Hungary! A Central European country with a strong English teaching market, a rich cultural history and some Europe's cheapest attractions. When you teach English in Budapest, your wages will allow you to travel throughout the country and the neighboring cultural capitals of Vienna, Bratislava, and Prague. Every day will be but another opportunity for the city and the surrounding regions to reveal what they have in store for you.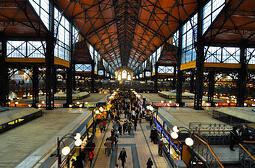 A Day in Budapest, Hungary
8:30 am- Arrive at the Great Market Hall, the largest indoor market in the city and an architectural marvel in it's own right, and stock up on cheap and fresh basic ingredients. Fast-food counters serve up hot traditional Hungarian meals for shoppers and tourists. Called Nagyvasarcsarnok in Hungarian, it's two floors of food and authentic souvenirs are consistently packed. Ascend the nearby Gellért hill for some of the best views of the city. A large park covered with lush greenery, it's perfect for a morning stroll. The Liberty statue, a sculpture symbolic of the resilient character of the Hungarian people, lends a view of the sprawling city below.
10:00 am- After a morning climb, relax in some of Budapest's renowned curative baths- celebrated since Roman times. An authentic dip in the Széchenyi Baths, Europe's largest spa, can be arranged for under $20 USD. Occupying a beautiful neo-Baroque complex dating from 1913, it holds 15 pools of all different temperatures, hot tubs, and massage rooms.
12:00 pm- Off the beaten path you'll find sidewalk cafes alive with young people, couples, and Central Europe's fashionable set. You'll hear chatter in dozens of languages, and take in the aromatic scent of food spiced with Hungarian paprika. An older, Oriental culture exists underneath layers of Western influence, visible in the quirky 19th century architectural styles found on just about every block.
1:00 pm- Stroll along the "Broadway of Budapest", a central walkway called Vaci Utca. Tracing the shores of the Danube, it's cobblestones provide a beautiful view of Pest while also being one of the best pedestrian-only shopping lanes.
3:00 pm- Whether you find yourself living and working in Budapest or just visiting briefly, it would be a mistake avoid the inventive museum exhibits displaying artifacts ranging from the first arrival of the Magyars 1,000 years ago to the recent dismantling of Communism. With over 100 museums, most under $10 USD to enter, you can transverse the often tragic history of 20th century Hungary, immerse yourself in the grandeur of turn-of-the-century Budapest, or gaze at paintings by Van Gogh and Rembrandt.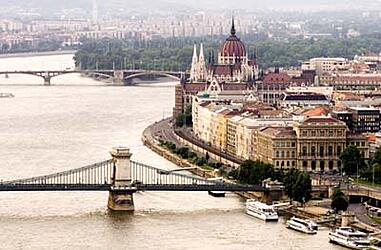 6:30 pm- Take an evening walk through Castle Hill, known as Várhegy in Hungarian, high atop the crest of Buda's oldest district. Compact enough to see on foot, look around the Fisherman's Bastion and Royal Palace, two landmarks that have changed little with time.
8 pm- Hungarian cuisine is bursting with robust flavors. The spices in traditional goulash or alcohol content in palinka, a potent fruit brandy, are not for the faint of heart. Kebab stands occupy nearly every corner, serving inexpensive (and meat-centric) meals for all. Restaurant service is friendly and unassuming, much like the residents of Budapest themselves.
11 pm- Budapest rocks all night long, with nightlife peaking in the early hours of the morning. At night the city moves to a different rhythm, traffic slows, and moonlight is reflected off the Danube. Whether you choose to visit a student dance club or the famed Hungarian State Opera House, the music of Hungary is a language one doesn't need to speak to appreciate.
What's Happening in Hungary
Budapest Summer Festival: Held each year in the summer on Margaret Island- one of the few islands of the Danube- it lasts through August with open air venues staging numerous musical performances and plays.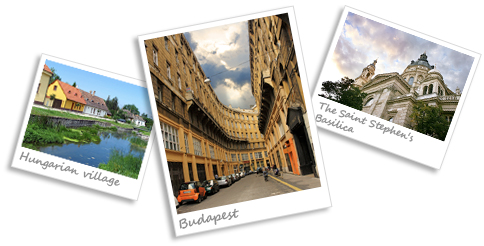 Liszt Year Biennial: In October of this year, the famous Hungarian piano virtuoso, conductor and composer would have celebrated his 200th birthday. Many concerts, piano competitions and exhibitions will be held in his honor throughout Budapest and Hungary.
Formula One Grand Prix: This year's race is scheduled to take place in the city of Mogyorod, just outside Budapest.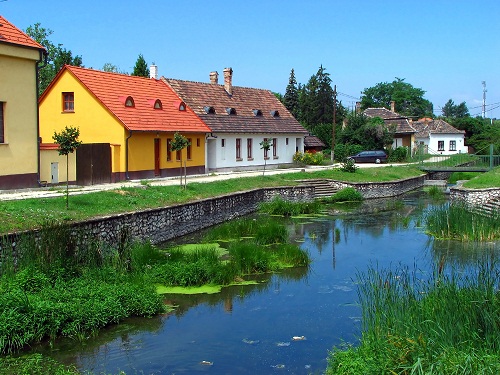 Threaded through a rich architectural tapestry, the vibrant culture of Budapest will appeal to anyone looking to work and play on a budget. With a TEFL certification, opportunities to teach English in Hungary exist both in Budapest and in the surrounding provinces. There are teaching jobs throughout the country, even in remote villages, but most positions will be concentrated in the larger urban centers of Budapest, Debrecen, Miskolc, Szolnok, and Szeged.
Central Europe is but one of the exciting destinations you can explore from the perspective of a local while teaching English. Contact the International TEFL Academy to learn more about teaching English abroad.
Speak with an advisor today to request a brochure and further discuss TEFL training courses, our Online TEFL Course, and onsite Budapest TEFL Class. Obtaining your TEFL certification from the International TEFL Academy will prepare you for a life-changing adventure wherever you choose to teach and travel.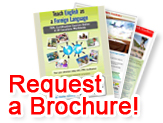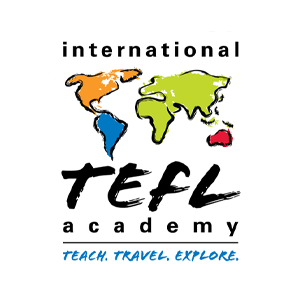 Founded in 2010, International TEFL Academy is a world leader in TEFL certification for teaching English abroad & teaching English online. ITA offers accredited TEFL certification classes online & in 25 locations worldwide and has received multiple awards & widespread recognition as one of the best TEFL schools in the world. ITA provides all students and graduates with lifetime job search guidance. ITA has certified more than 25,000 English teachers and our graduates are currently teaching in 80 countries worldwide.
Want to Learn More About Teaching English Abroad?
Request a free brochure or call 773-634-9900 to speak with an expert advisor about all aspects of TEFL certification and teaching English abroad or online, including the hiring process, salaries, visas, TEFL class options, job placement assistance and more.