Want to win money from your teaching and travel experiences?
The International TEFL Academy Alumni Association is looking for your travel stories and experiences to share with other alumni and future students!
All who enter automatically earn $35 and can win up to $150!!!
All Alumni who enter (and follow submission guidelines) earn $35 and are also entered into the contest to win up to $150!
Here are the Winter 2013 Winners!

Rules:

Submission Deadline: Midnight January 31, 2013
Judges: ITA Alumni Staff
Winners: Will be announced on February 15, 2013. Winners will be contacted through email and announced on our company Facebook and Twitter.
Prizes:
Top three winners will receive:
1st Prize: $150
2nd Prize: $100
3rd Prize: $50


Top 3 Winners will be featured as alumni of the month
Possible article topics (but are not limited to):
A) If you haven't been abroad yet:
Tell us about your TEFL course

Why you want to teach abroad

What inspired you to teach abroad

How are you preparing to move/teach abroad
Here is an example from our alumni William: "Consider it an investment. The BEST MONEY I spent this year."
B) If you are currently teaching abroad or have already taught abroad:
Classroom experiences

Travel stores/anecdotes

Meeting new people abroad

What inspired you to teach abroad

How has teaching abroad changed your life

Adjusting to life abroad
Here is an example from our alumni Degan:
Teaching English Abroad: Because life's too short to not travel


Other aspects to consider in your articles:
Feel free to be creative with your essays! Think about your emails you send to your friends and family describing your experience abroad, tell it in your voice.
It is important that the essay contributes to the theme of teaching and traveling abroad, evokes emotion, creates a feeling, and/or captures a moment. Try to provide inspiration to future ESL teachers!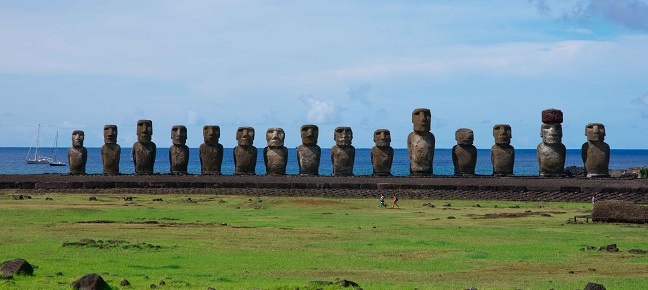 Length of article:
Articles must be between 500-1,500 words to be considered.
Terms for article submission and eligibility for payment:
1. Original content (Plagerism is a no-no)
2. Appropriate language for publication on a higher education website (no F-bombs)
3. At least 500 words
4. Content in a positive tone
5. Mention the name of our TEFL school, International TEFL Academy
6. Mention the TEFL class you took (i.e. Online TEFL class, Barcelona Spain TEFL class, HoChiMinh Vietnam TEFL Class)
7. A short 2-3 sentence biography about yourself. (The reader wants to relate to you)

Example: John Smith is 23 from Smallville Kansas with a BA in history from Kansas State University. He was a reporter with the Daily Planet for 1 year before deciding to fly off to Shanghai China to teach English.
How the articles will be judged and graded:
The alumni department is going to be judging the essays on the following criteria:
Scoring on 1-100 points:
Creativity, Style, and Originality (1-20 points)

Organization, Flow, and Focus (1-20 points)

Mechanics (Grammar, Spelling, Punctuation, etc.) (1-20 points)

Engaging, Relating, and Connecting to the reader (1-20 points)

Length 500 to 1,500 word: less than 500 words, 0 points, more than 1,500 words, 0 points.

(0 or 20 points). (Bio does not count).

Extra credit points!!! A link to your personal travel blog. (5 points)
Here's how to submit your article:
1. Send your article in a word document to our Alumni Department: alumni@internationalteflacademy.com
2. Subject line of Email submssion: Article Writing Contest Submission
3. Include in the body of the email:
-Your first and last name
-The TEFL class you took
-The name of your article
-3 or more photos (the more the better options for a design layout)
-PayPal information or email address to send Amazon gift card


Publication of articles & rights:
International TEFL Academy Inc. owns the rights to the articles and photos submitted, the submitter agrees to have their articles and photos published.
Payment:
All payments will be dispersed by 2 weeks after the end of the contest via Paypal or Amazon gift card.
Good luck!!!!!
Want to get involved? Check out our Alumni Association pages.