Teaching English
in Argentina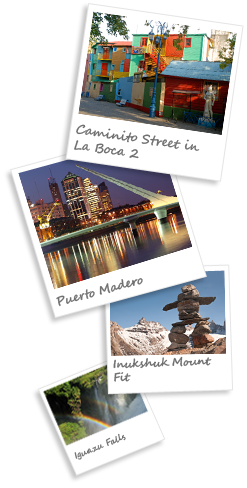 Teaching English in Argentina

Argentina has always been one of the largest job markets for teaching English in South America. English teachers in Argentina typically find work February through March and again in July and August. English teachers are expected to interview in person, and they are also responsible for airfare and housing costs. Most teachers live in apartments recently vacated by previous teachers and share accommodations with their coworkers.
English teachers can afford a comfortable lifestyle in Argentina. English language schools typically offer approximately 20 to 25 hours of work per week, leaving plenty of time to travel, explore, and take on private students. TEFL TESOL certified teachers without a bachelor's degree can find excellent opportunities to teach in Argentina, but teachers with four-year degrees are preferred. TEFL certification is required. Most available English teaching positions are in the major cities of Buenos Aires, Rosario, Mendoza, Cordoba, Tucuman, Bariloche, and Mar del Plata.
Staff Articles about teaching English in Argentina:

Alumni groups:
Want to see the ITA Alumni Facebook group in Argentina?
Check their discussions, sharing of tips and information.
Feedback from our TEFL class alumni who are now teaching English in Argentina:
Q&A:
Blog:
Lili Kocsis: http://myamusedbouche.com/
Jamie Spiering: http://jamiespiering.tumblr.com/
Requirements for Teaching English in Argentina
Peak hiring months: March-April; July-August


Types of jobs: English language schools


Typical hiring process: Interview in person in Argentina


Average teaching hours per week: 20–25 hours of classroom plus extra prep time


Types of students: business professionals


Cost of living per month: $600 - 900 USD (8,700 - 13,300 ARS)


Average monthly pay: $600 - 900 USD (8,700 - 13,300 ARS)


Start-up cost: $1,200 - 1,500 USD


Potential to save or break even: break even


Accommodation/housing benefits paid: no


Flight reimbursement: no



Interesting Facts About Life in Argentina
Argentina is a founding member of the United Nations.
Argentines consume more beef per capita than any other country in the world.
Argentina's wine industry is booming, and some consider the Malbec produced in the providence of Mendoza to be the world's best.
In 2010, Argentina celebrated the bicentennial of its independence from Spain.
Cerro Aconcagua is the highest mountain outside of Asia, towering at an astounding 22,841 feet.



Living in Argentina Teaching English...
Argentina is one of the most populous Spanish-speaking nations in the world. A diverse and cosmopolitan population lends the city a strong European ambiance, apparent in its splendid array neo-classical, art deco, and art nouveau architecture. For refreshments and dining, simply join the locals at one of the country's innumerable streetside cafés, restaurants, and bars, and feast on sumptuous plates of asado (grilled meats), luscious dulce de leche, and fresh empanadas, accompanied by world class wine and yerba maté. After dinner, hit the town and dance Argentina's national dance, the tango.