Quetzaltenango, Guatemala English Teaching Q and A with Angelina Ajdukovic
TELL US ABOUT YOURSELF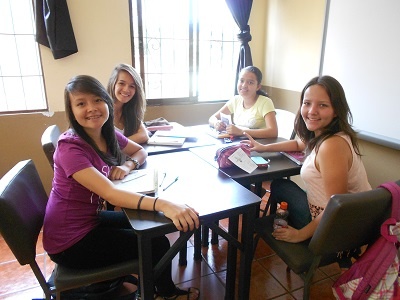 What is your citizenship?

United States

What city and state are you from?

Florida

How old are you?

24

What is your education level and background?

Bachelor's Degree
Have you traveled abroad in the past?
Studied abroad

If you have traveled abroad in the past, where have you been?

Costa Rica, Guatemala
If you have studied abroad in the past, where did you study?

Spain

What sparked your interest in going to teach English abroad?

After my first study abroad trip to Spain, I came back with the travel bug! After my experiences there, I knew I wanted more (many more) and teaching English was the best way for me to do it.

What were some of your concerns before teaching abroad?

Finances, Personal Appearance, Time Commitment

What did your friends and family think about you moving and teaching abroad?

My friends and family thought I was certifiably insane.
TEFL CLASS INFORMATION
Why did you decide to get TEFL certified and choose International TEFL Academy?

I chose the International TEFL Academy because of my ITA admissions advisor. She was absolutely fantastic; her name was Lindsay. She was extremely helpful; she answered all my questions, right down to can I get hired in Costa Rica with my nose piercing?
She did a wonderful job of easing every little concern about my potential decision to teach abroad and in the end, that's why I chose the International TEFL Academy.
Which TEFL certification course did you take?

Costa Rica - Heredia/San Jose

How did you like the course?

My course was absolutely fantastic! It was intense, definitely, but worth every late night spent lesson planning. As an ITA student, you are going to develop a solid understanding of grammar as well as teaching methodology. But don't worry! The instructors easily turn dull grammar points into engaging lessons and activities, then teach you how to the same for your future classes.

How has your TEFL training helped you in your current teaching position?

My training at ITA has helped me immensely. I wouldn't be the same teacher I am today without the guidance and training that I received in Costa Rica with ITA. My teachers, Luke and Melanie, were absolutely amazing. They gave me everything I needed, from grammar rules to lesson planning strategies, to the confidence it takes to stand up in front of a group of eight and teach. Eighteen months later, I still can't thank them enough.

Which city and country did you decide to teach English in and why?

I chose to teach English in Costa Rica in the city of Heredia because I wanted to practice my Spanish and travel the country.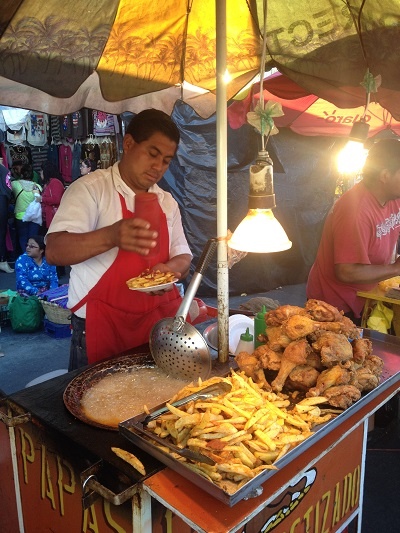 How long have you been in this country and how long do you plan to stay?
I'm currently teaching in Guatemala now, but I stayed in Costa Rica for 7 months.

How did you secure your English teaching job?

I applied while getting my certification, interviewed, and followed up with my school of choice.

What school, company, or program are you working for?

Though I got TESOL certified in Costa Rica (and taught there for 7 months), I'm currently teaching in Quetzaltenango, Guatemala, also known as Xela. I work with Utatlan English.

How did you get your work visa?

For me, obtaining a work visa was very easy as my school organized the necessary documents and set up a bank account in my name.

Tell us about your English teaching job!

I teach at a local Spanish and English school, called Utatlan, located right next to the park, in a fantastic old colonial building with rod iron gates and restaurants that light up the hall by candle light at night with local bands playing in the park outside. I love it. I love the location, the city, the people, and my students.
I have two right now that I'm teaching and between them, I have 15 hours a week which was the perfect amount for me as I like to study Spanish and travel in my free time. It's really a very nice schedule. My classes are one on one and I teach one 19 year old girl, who has truly become a great friend of mine here and a 14 year old boy who is now also my host brother. That's a lot of fun, I like to hassle him at dinner about English in front of his mom. We have a lot of fun!

How did you find somewhere to live and what is it like?

Like the work visa, housing was also very easy for me to obtain as my school arranged a home stay for me. I love it! My family is amazing, the food is to die for, and the showers are hot-- what more could a girl ask for?
COUNTRY INFORMATION - FUN!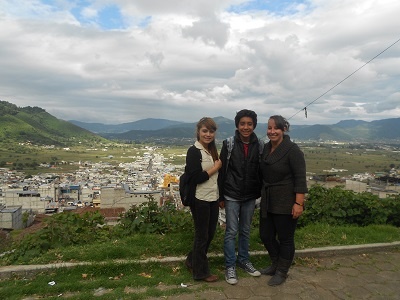 Please explain the cultural aspects, public transportation, nightlife, social activities, food, expat community, dating scene, travel opportunities, etc...

Like I mentioned before, Utatlan (my school) is not only an English school for locals but it's also a Spanish school for Gringos. Which means I interact with a ton of Gringos and a ton of Guatemaltecos every day of the week as the school puts on daily activities for all the students, one of which is futbol (soccer)!
Every Thursday, my students and I meet up with the Gringos and we go play for an hour on a local field and of course the stipulation is, on the 15 minute walk there and back, my students have to converse with the gringos in English. I know, I know! It's brilliant!
COUNTRY INFORMATION - MONEY
What are your monthly expenses?

My monthly expenses are amazingly low.
RENT & FOOD: My home stay (room, wifi, 3 meals daily) totals to $180 USD per month.
TRANSPORTATION: I live in the city center and have no need for buses.
PHONE: My phone bill totals to $10 per month (it's a pay as you go plan),
TRAVEL & RECREATION: I have a weekly "Fun" budget of 200 Quetzales per week-- that's $25 USD and more than sufficient. I do study Spanish in my free time, which is an additional expense but as Staff I get a discount for this too!

How would you describe your standard of living?

Average

In your opinion, how much does someone need to earn in order to live comfortably?

$500-$600 per month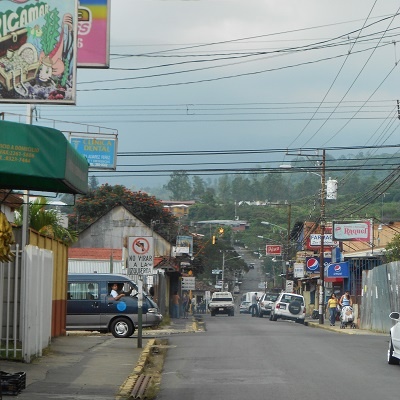 ADVICE FOR PROSPECTIVE ENGLISH TEACHERS
What advice would you give someone planning or considering teaching abroad? Would you recommend teaching in your country?

Take the first step and request that TEFL brochure! I highly recommend that and meeting your ITA advisor—it's going to be the best decision you've ever made. I know it was for me and if you're unsure as to where you want to travel, Costa Rica was incredible!

Also, I would suggest knowing at least the basics of foreign language of the country you plan on living in.

To read more on Angelina's adventures, check out her blog: angelinaabroad.weebly.com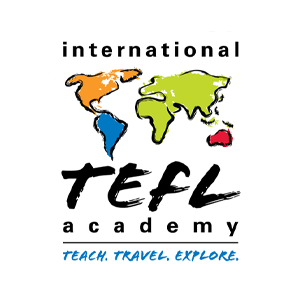 Founded in 2010, International TEFL Academy is a world leader in TEFL certification for teaching English abroad & teaching English online. ITA offers accredited TEFL certification classes online & in 25 locations worldwide and has received multiple awards & widespread recognition as one of the best TEFL schools in the world. ITA provides all students and graduates with lifetime job search guidance. ITA has certified more than 25,000 English teachers and our graduates are currently teaching in 80 countries worldwide.
Want to Learn More About Teaching English Abroad?
Request a free brochure or call 773-634-9900 to speak with an expert advisor about all aspects of TEFL certification and teaching English abroad or online, including the hiring process, salaries, visas, TEFL class options, job placement assistance and more.