Medellín, Colombia English Teaching Q and A with Caroline Cassard
TELL US ABOUT YOURSELF

What is your citizenship?

United States

What city and state are you from?

Baltimore, Maryland

How old are you?

22

What is your education level and background?

Bachelor's Degree
Have you traveled abroad in the past?
Studied Abroad

If you have traveled abroad in the past, where have you been?

Argentina, Peru, Ecuador, Italy, UK, Netherlands, Spain, Chile
If you have studied abroad in the past, where did you study?

Argentina

What sparked your interest in going to teach English abroad?

I had a great experience studying Spanish in Argentina. I wanted to return to South America and do what my teachers in Buenos Aires do -- work with students who want to pursue a second language.

What were some of your concerns before teaching abroad?

Securing a job on the ground, instead of securing a job before arriving.

What did your friends and family think about you moving and teaching abroad?

They were supportive and excited for me.

TEFL CLASS INFORMATION
Why did you decide to get TEFL certified and choose International TEFL Academy?
I was about to complete my B.A. and knew that I needed a TEFL certificate to better prepare to teach abroad. I wanted to learn how to manage a classroom and understand the basics of student-centric learning. I was excited to find that International TEFL Academy offered the course online. This was incredibly flexible with my schedule. I was able to begin the course in the summer in Baltimore and get a "head start" in order to finish the course while I was in my last semester of college that fall in Boston.

Which TEFL certification course did you take?

Online TEFL Course

How did you like the course?

I liked the online course's flexibility. All of the materials were there, available from the first day of the course. This allowed me to plan ahead and manage my time well. Through the tasks, I learned how to write a lesson plan; create and explain activities that could be reused by other teachers; and design a syllabus. Before this course, I had never practiced with any of these tasks.
I completed my practicum in Boston at the Cambridge Center for Adult Education. Because I am more interested in working with adults and teenagers (rather than children), this was a good fit for me. I also completed several hours working as a tutor, one-on-one, with two other adults.

How has your TEFL training helped you in your current teaching position?

My TEFL training has helped me to accommodate students' different learning styles. From the practicum, I also gained confidence in the classroom and learned from the other teachers' organization and course-planning strategies. Most importantly, the training taught me to always have a backup plan -- if a lesson plan or activity isn't working with the students, it's important not to force it. It's always better to drop it, and change the course of the class to better accommodate the students.

Which city and country did you decide to teach English in and why?

I chose to teach English in Colombia in the city of Medellín. I wanted to teach in either Peru, Ecuador, or Colombia, and friends of mine recommended Medellin. I wanted to teach in a city in South America.

How long have you been in this country and how long do you plan to stay?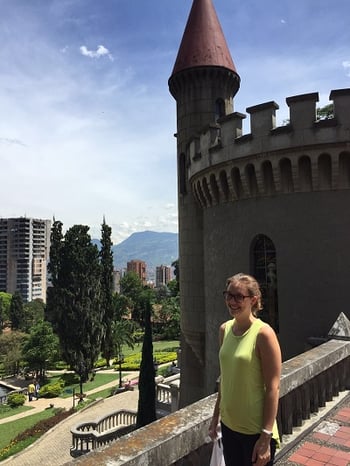 I have been here for more than three months.

What school, company, or program are you working for?

Easy Communications Center, and private classes.

During which months does your school typically hire?

Year-round

Did you secure this position in advance of arriving?

No

How did you interview for this position?

In-person interview

What kind of visa did you enter on?

Tourist visa

Please explain the visa process that you went through.

I have worked on a tourist visa, and payment is in cash.

What are the qualifications that your school requires for teachers?

TEFL Certification

What is the best way to apply?

In-person
Tell us about your English teaching job!

In private language institutes in Medellin, the pay is very low, between 10.000 and 20.000 pesos per hour. Between classes at the institute and private classes, I am able to cover all of my expenses (apartment rent, food, public transport, and some weekend travel). However, I am not saving additional money.
My students are teenagers and adults. The institutes do not provide vacation time. I briefly taught at a second institute, part-time, working with children. However, I found that the school was very disorganized, and the director was rarely present/accessible. I decided to leave this position, and spend my time giving more private lessons on my own, which I found more rewarding.

How did you find somewhere to live and what is it like? Do you have roommates?

I found a room in a shared apartment. In Colombia, apartment listings are available on Compartoapto.com and OLX. My options were a little limited because I was looking for a furnished room (since I didn't want to buy all of my own furniture), at a low cost. I visited five apartments during my search and found a room in an apartment with three other women, in a very residential area. It was a great fit for me because no one speaks English, so I get to practice my Spanish at home.

On a scale of 1 - 10 please rate your experience with this school. 6


COUNTRY INFORMATION - FUN!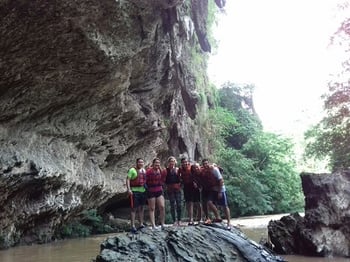 Please explain the cultural aspects, public transportation, nightlife, social activities, food, expat community, dating scene, travel opportunities, etc...

Colombians are very friendly, so it's easy to meet other people and make friends. Sites like Meetup.com and Couchsurfing.com provide many events to meet people. The Expat community is strong in Medellin, but I have been more interested in meeting locals. If you want to meet more locals than expats, stay away from the Poblado area.

It's easy to take a bus to any of the neighboring pueblos in Antioquia. And travel between cities in Colombia is pretty cheap via the VivaColombia airline. Also, Colombia has SO MANY festivos, with a holiday that falls on a Monday at least once a month. This allows for many long weekends for travel opportunities.

As far as dating goes, communication is very direct. And people like to stay in constant communication.

For food, there's a ton of street food (pretty much all fried food), and tons of affordable, fresh produce and juices. Typically, people here eat large lunches (often at home during their lunch breaks) and smaller breakfasts/ dinners. There are many affordable restaurants with lunch specials. But for healthier options, you'll want to cook for yourself.

COUNTRY INFORMATION - MONEY
What are your monthly expenses?

Rent/Utilities: I pay 350.000 cop a month for my rented, furnished room. This includes services (Internet, water, gas) and laundry once a week. We don't have hot water, but it's manageable!

Phone: I pay 28,000 cop (less than $10 USD) every month for data for my phone.

Transportation: I pay about 20,000 cop (about $7 USD) for the Metro in Medellin every week because I use it frequently-- about 80,000 a month.

Food: I cook nearly all of my own food, and groceries are incredibly affordable. Produce for a full week (if bought at small family-run markets and vendors on the street rather than at grocery stores) costs less than 10,000 cop.

How would you describe your standard of living?

Comfortable, and very simple

In your opinion, how much does someone need to earn in order to live comfortably?

600.000 COP a month (approximately $200 USD)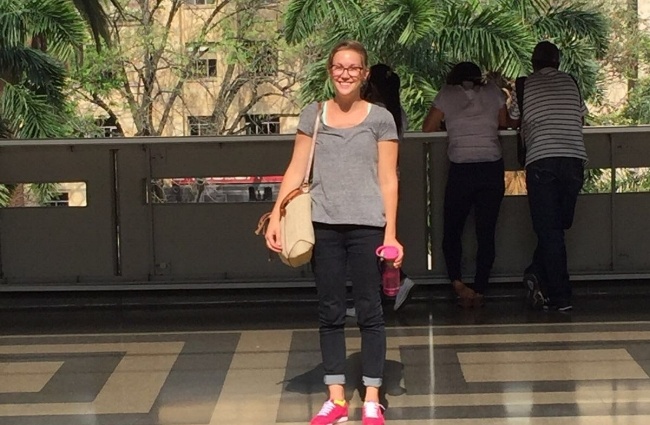 ADVICE FOR PROSPECTIVE ENGLISH TEACHERS
What advice would you give someone planning or considering teaching abroad? Would you recommend teaching in your country?

If you are looking for something more permanent, apply in advance to well-known, better-paying language institutes like Berlitz, Colombo Americano, or EAFIT. But if you're like me and looking to move around with more flexibility, without a full-year commitment, then pursue private classes. These will pay better than the low-paying private institutes, which are run more like businesses than like schools. Word of mouth is the best way to meet new potential students. There are many weekly language exchanges in Medellin. These are great ways to make connections.


For more on Caroline's adventures, you can follow her blog.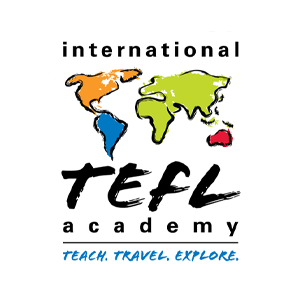 Founded in 2010, International TEFL Academy is a world leader in TEFL certification for teaching English abroad & teaching English online. ITA offers accredited TEFL certification classes online & in 25 locations worldwide and has received multiple awards & widespread recognition as one of the best TEFL schools in the world. ITA provides all students and graduates with lifetime job search guidance. ITA has certified more than 25,000 English teachers and our graduates are currently teaching in 80 countries worldwide.
Want to Learn More About Teaching English Abroad?
Request a free brochure or call 773-634-9900 to speak with an expert advisor about all aspects of TEFL certification and teaching English abroad or online, including the hiring process, salaries, visas, TEFL class options, job placement assistance and more.