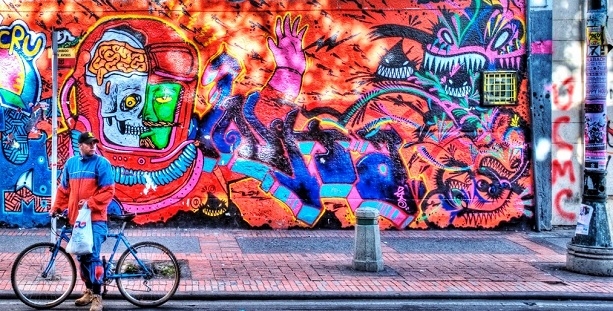 Teach English in Bogotá, Colombia: The "Athens of Latin America"
Do you want to live in one of the most historic and vibrant cities in Latin America?
Would you like to teach English in Colombia, one of the hottest job markets in South America?
Known as the "Athens of South America" for its many universities and libraries, Bogotá has become a cosmopolitan symbol of a nation in the midst of a national renaissance. Once ravaged by drug wars and political conflict, Colombia now enjoys one of the healthiest economies in South America and offers one of the fastest growing job markets for teaching English in Latin America.
Located at the center of the country on a vast plain at 8,612 feet above sea level (where temperatures range from 54º F to 64ºF), Bogotá is the capital and largest city in Colombia with more than 8.8 million inhabitants. In addition to serving as the nation's political center, Bogotá, a major center of music and culture, was named the UNESCO City of Music in recognition of its rich musical heritage and the innumerable festivals held throughout the year. Colombian culture, including its food and music, reflect a diverse mélange of influences from Europe, Africa and local cultures.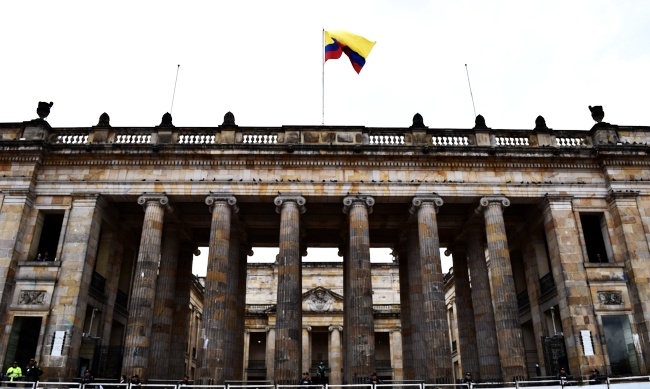 Twenty years ago, Bogotá was considered a place to avoid, but the capital is enjoying a renaissance. Improved security and new projects have given it a new friendly face. Skyscrapers and colonial churches stand side by side and the city offers a fantastic array of modern and traditional restaurants, old school salsa bars, great shopping, inviting cafes, and all types of museums and art galleries, making it a great place to visit, travel to and teach English in.
If you are considering teaching English in Bogotá, Colombia, here are some of the highlights that await you......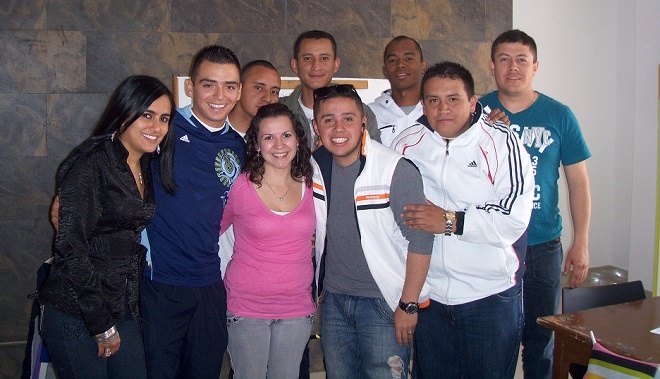 For a firsthand perspective on teaching English in Bogota from an International TEFL Academy graduate, read Bogota, Colombia English Teaching Q and A with Elisa Cruz
The Charm & History of La Candelaria
One of the oldest neighborhoods in Bogotá, La Candelaria is a historic and bohemian district in the heart of the city. Known for its classic Spanish colonial and Baroque architecture, La Candelaria is home to some of the most important historical landmarks in Colombia, including the Plaza Bolivar, Palace of Justice, the Gold Museum, and the Teatro de Cristóbal Colón, the national opera house, which was designed by Italian architect Pietro Cantini and opened in 1892. The district is also home to many charming traditional restaurants and bars as well as art galleries and cafes.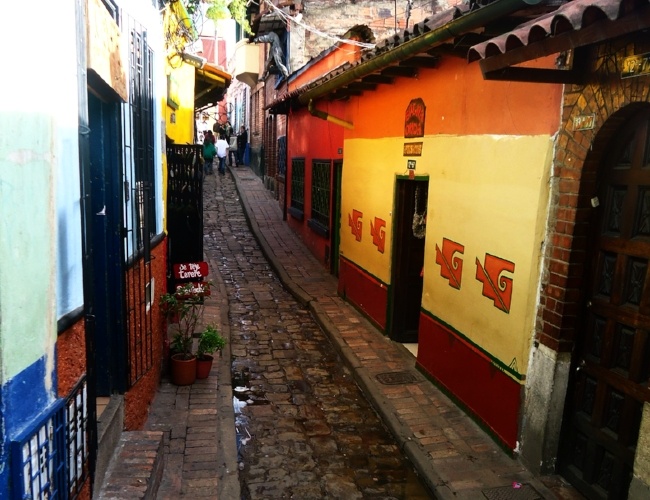 Eat Ajiaco for Lunch while Visiting Plaza Bolivar
From fresh seafood and exotic tropical fruits to world class beef, Colombian food is known for its quality ingredients, full flavors and enticing aromas. When you visit Plaza Bolivar, which is the main square in the heart of Bogotá and home to the grand palaces that house Colombia's national government, check out the traditional restaurants that line the surrounding narrow street and try ajiaco, a traditional Colombian dish which is simplye a must. One of Colombia's national dishes, this thick soup consists of shredded chicken, potatoes, chunks of fresh corn, cream, capers and avocado….a tasty dish to fuel you as you continue to discover Bogotá!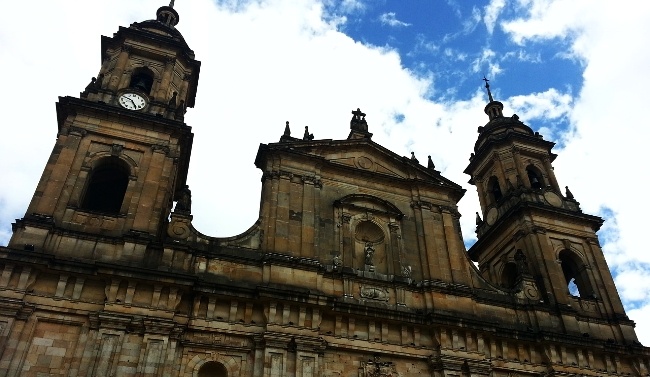 National Museum
The biggest and oldest museum in Colombia, the National Museum of Colombia in Bogotá is home to one of the most impressive repositories of historic artifacts in South America. Its exquisite collection includes more than 20,000 objects that encompass the breadth of Colombian national history and heritage, ranging from ancient pre-Colombian pieces that date back 10,000 years to relics of Spanish colonialism and the age of independence.


Gold Museum
In Colombia, and many South American nations, gold is not just a precious metal or a symbol of wealth - it has played a central role in shaping and transforming the history of the nation. Gold featured prominently in the artistic traditions of pre-Colombian civilizations for thousands of years and when Spanish conquistadors arrived in the "New World" in the early 1500s, their primary, if not exclusive goal was to find gold. In their efforts they colonized virtually the entire region (the Portuguese took control of what is now Brazil) often with devastating consequences for indigenous civilizations. The Gold Museum in Bogotá is home to the largest collection of pre-Colombian gold works in the world with more than 20,000 pieces, shedding fascinating insights on a variety of ancient cultures and civilizations.

The Whimsical Genius of Fernando Botero
Legendary sculptor and figurative artist Fernando Botero is one of Colombia's most famous personalities, and a visit to the Botero Museum in La Candelaria provides a perfect opportunity to explore his famous gordas - entrancing paintings and sculptures of large figures. In addition, the museum also features works by such legendary artists as Picasso, Renoir and Dali.
Partying in the Pink Zone
The Colombians' famous lust for life is often embodied in their national music and dances like cumbia, bambuco and their legendary version of salsa. "La Zona Rosa" is the term that Colombians use for the city's most popular nightlife district and is packed with restaurants, bars, and clubs where you can party all night!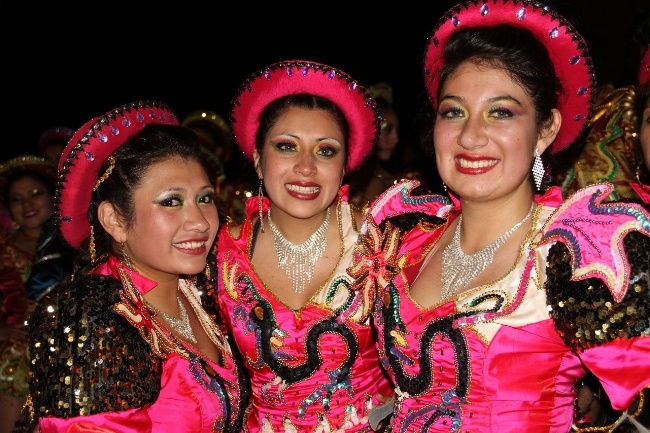 Monserrate
A mountain in that rises in the heart of Bogotá and peaks at 10,341 feet above sea level, Monserrate provides a perfect escape from the constant hustle and bustle of the city streets as well as fantastic sunset views. It is also a popular destination for pilgrims visiting a 17th century shrine dedicated to El Señor Caído (Fallen Lord). The peak can be reached by cable car or climbing by foot, which is most popular with pilgrims.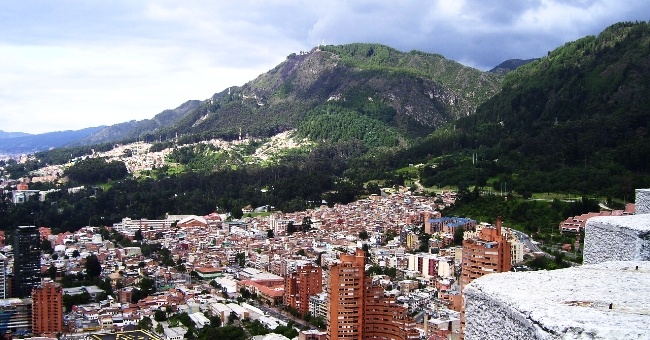 Certainly these are just some of the highlights of this famous city, and there are tons of other fantastic cultural and travel experiences available to those teaching English in Bogota, like enjoying the Sundays at Usaquen, drinking Colombian coffee or riding bikes around the city.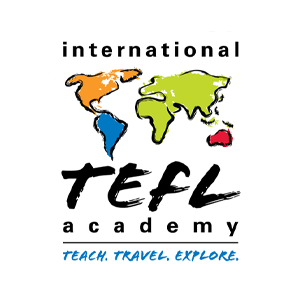 Founded in 2010, International TEFL Academy is a world leader in TEFL certification for teaching English abroad & teaching English online. ITA offers accredited TEFL certification classes online & in 25 locations worldwide and has received multiple awards & widespread recognition as one of the best TEFL schools in the world. ITA provides all students and graduates with lifetime job search guidance. ITA has certified more than 25,000 English teachers and our graduates are currently teaching in 80 countries worldwide.
Want to Learn More About Teaching English Abroad?
Request a free brochure or call 773-634-9900 to speak with an expert advisor about all aspects of TEFL certification and teaching English abroad or online, including the hiring process, salaries, visas, TEFL class options, job placement assistance and more.