Download a free Brochure and Country Chart to learn how you can get paid to
teach English in Europe, Latin America, Asia, or the Middle East!
When we receive your request, we will send you: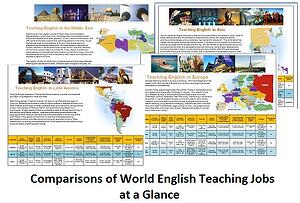 International TEFL Academy Brochure - 30 Pages detailing the world of Teaching English Abroad


Country Chart comparing salaries, benefits, hiring requirements and interview seasons in 50 countries worldwide


TEFL Certification Options and descriptions of our internationally accredited Online & International TEFL TESOL courses in 25 locations in the U.S. and around the world


Job Placement Assistance - Learn about the free lifetime Job Search Guidance that thousands of International TEFL Academy graduates have used to gain employment teaching English in 80 countries worldwide


Speak with an Expert Advisor
You will also be assigned a personal Admissions Advisor to speak to about all of your questions and concerns about TEFL Certification and moving abroad as a professional English teacher

Fill out a request form on the left side for a brochure or call us directly.

Toll Free (US): 877-610-1337
Direct: 773-634-9900
UK: +44-203-318-6930


Our address:
International TEFL Academy
916 Diversey Parkway
Chicago, IL 60614 USA



International TEFL Academy world headquarters is conveniently located minutes away from downtown Chicago, near the heart of Lincoln Park. Our offices and classroom are just

1 block East of the Diversey Brown Line El Stop,

which is minutes away from DePaul University and Wrigley Field. If you are in Chicago, we would love to have you in for a visit to meet us and learn more.