Fill Out the Form to Receive:
Personalized Guidance: Work one-on-one with your Admissions Advisor, Michael Kunik to plan your adventure.
Free Downloadable Brochure: Everything you need to know about teaching English abroad;
Country Comparison Chart: Compare salaries, hiring requirements, start-up costs, & more in 50 countries worldwide;
TEFL Certification Options: Accredited Online & In-Person TEFL classes in 25 locations worldwide;
Job Search Guidance: Every ITA graduate has access to extensive job search resources and personalized Student Affairs Advisors to help you.
MEET YOUR ADVISOR, MICHAEL KUNIK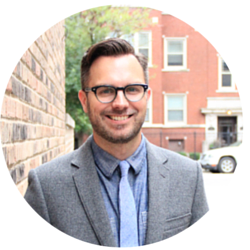 My story? I did it for love!!!
I am not necessarily the super romantic type, or anything, but I actually decided to move across the ocean, to Madrid, Spain because I was chasing after a girl that I loved, and was about to lose. Long story short….just a few months later, I was a married man, living in a charming little apartment just down the street from Madrid's prized Parque del Retiro.
STEP 1: FILL OUT THE FORM TO RECEIVE YOUR BROCHURE & I'LL BE IN TOUCH!