Known for its lush rainforests, tropical beaches & the legendary warmth of its people, Costa Rica represents one of the largest job markets for teaching English in Latin America. In fact, no field offers more opportunities for English speakers to live & work in Costa Rica than teaching English. Download this ultimate guide to get answers to all of your top questions, including:

Can I teach English in Costa Rica?
Do I need a work permit?
What is TEFL certification & do I need it to teach English in Costa Rica?
Do I need to speak Spanish?
When are the peak hiring seasons?
How do I get a job teaching English in Costa Rica?
Why is Costa Rica a top destination for English teachers?
And much much more!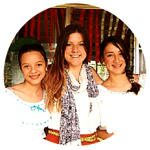 "I chose International TEFL Academy after much research because the team there was helpful, accessible and professional. ITA offered a program that provided excellent resources, convenient schedules and an in-class practicum that I feel is vital to preparation as a teacher."


Natalie Price - Teaching English in Costa Rica
Fill out the form to receive your brochure now!