Request Your Brochure for Teaching Abroad & TEFL Certification Now
Learn how you can get paid to live abroad by teaching English - even without prior teaching experience!


Each year more than 3,000 people from all backgrounds earn their TEFL certification from International TEFL Academy and gain employment teaching English in 80 countries worldwide from Spain and Thailand to Costa Rica and Japan. To learn how you can get paid to live and travel abroad as an English teacher, fill out the form to receive:


Free Downloadable Brochure: 30 Pages detailing the world of Teaching English Abroad;


Country Chart: Compare salaries, hiring requirements, start-up costs and more for teaching English in more than 50 countries worldwide;


Comprehensive Resources: Access hundreds of articles, FAQ's, alumni stories, videos and testimonials about all aspects of teaching English abroad;


TEFL Certification Options: Accredited Online & International TEFL TESOL courses in 25 locations worldwide that will provide you with a qualification to teach English in tens of thousands of schools and language institutes across the globe;


Job Search Guidance: Learn about the job placement assistance that our students and graduates have received to gain employment teaching English in 80 countries in Europe, Asia, Latin America & the Middle East.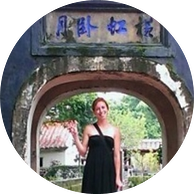 "I knew that I had a better chance of getting a job if I earned my TEFL certification. I found International TEFL Academy and contacted them immediately. The response I received was fantastic: it was encouraging, informative and prompt. Teaching abroad was always a dream of mine, now, it is my daily reality, and it is every bit as romantic & exciting as I imagined it would be."

- Colleen Constestabile of Scottsville, NY, now teaching English in Taiwan.
Want to get paid to live overseas?

Take your first step and fill out a request form on the right side for a free brochure or call us now at 773-634-9900 to learn
how you can teach English abroad!