Download Your Free Brochure:
TEFL Certification for
Teaching English Abroad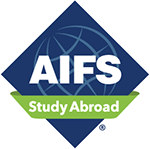 Mention "AIFS" to your Admissions Advisor to receive a $200 coupon on your Online TEFL Course.
Do you want to get paid to teach English abroad in Thailand, Costa Rica or from anywhere Online? Download your free Brochure to learn about TEFL Certification & how you can teach English abroad in more than 50 countries worldwide.