International TEFL Academy is proud to offer a world-class 4-week Rome TEFL Class at our partner TEFL school's headquarters located in the heart of Rome, Italy. Employing a state-of-the-art curriculum and taught by expert university-level instructors, this course is designed to provide you with the skills & qualification you need to succeed in teaching English abroad. This course is fun and you will learn a ton, but it is also very demanding and requires that you be prepared to meet the full-time demands of a rigorous university-level course. To help you prepare for this course, we've compiled the most common and most important questions raised by our students in addition to advice & tips from actual graduates of the course.
1. How many hours will I be spending in class and on course work during the course?
The TEFL course in Rome, Italy is a full-time, 4-week certTESOL course.
The course runs from 12:00 pm to 8:30 pm Monday through Friday. Students will be allowed given a lunch break as well as some other short breaks.
Students are expected to work on assignments at home (about 6-8 hours a week).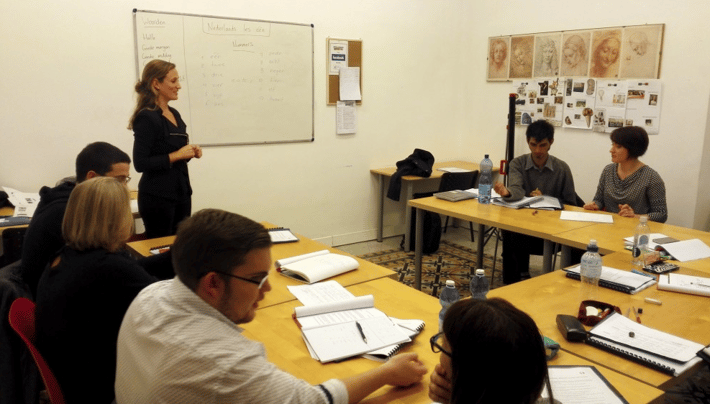 2. In regards to student teaching, how many hours is it and when does it take place? Who are the ESL students? What ages and levels are they?
Teaching practice runs from Monday - Friday, 5:30pm - 7:30pm. The students are local Italians from the area (18-60 year olds).
3. How many assignments are there throughout the course and what do they consist of? How many hours of homework can I expect outside of class?
Learner Profile:
Interview, prepare a 1-to-1 lesson for (i.e. a private lesson) and teach this lesson to a real English language learner. Produce a written assignment describing what you learnt about the learner, their first language and also details and an assessment of the lesson you taught. This will be assessed by the course tutors.
Materials Assignment:
Create a set of materials for your classroom teaching practice during the course. Produce a short report describing how and why you created them and how effective they were. This will be assessed through an interview with Trinity moderator on final day.
Unknown Language:
Participate as a student in 4 unknown language lessons. Produce a written journal describing your experience and how this will influence your teaching.
4. Will grammar be taught during the course? Are there additional resources in the course materials?
Pre-course tasks will be sent to all applicants before the course. These are used to brush-up on grammar skills.
There are grammar sessions during the TEFL course delivered by the trainers.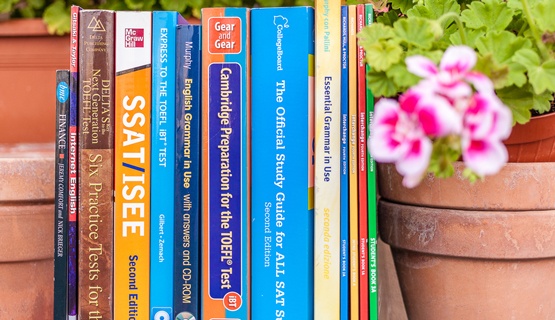 5. Is there a textbook needed for the course? Do I need to purchase it before the course begins?
There is no course book. The students will be given a training manual on the first day of the course.

6. Are there any specific technology requirements for the course? Such as programs students need to know? Do they need to bring a laptop with them? Etc.
A laptop and a USB stick are needed for the course. They will need Adobe Reader (free download) on their laptops to be able to open PDF files.

7. How can students prepare to take their course in Rome? Are there any assignments they need to complete prior to the course?
Only the pre-course tasks that will be sent to the students once they have paid and fully registered for the course.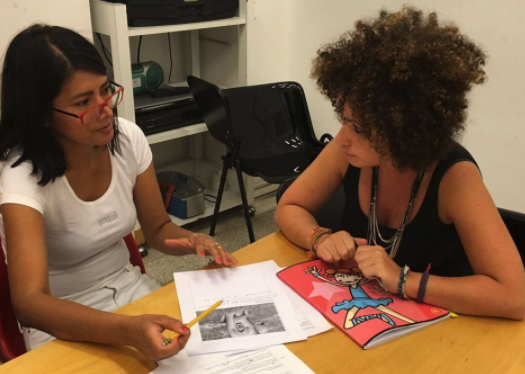 8. Does the school recommend accommodation or arrange it for students?
We have an Accommodation Agent who finds accommodation for them. The accommodation is usually a room with an Italian host-family in Rome. The agent will make sure the accommodation suits their needs and communicate all of the information to them right up until arrival. There is a €50 service free that can be paid on arrival at the school.


9. What time should I arrive on the first day of class?
They will receive a welcome email from their Course Director the week before the course. This will include their timetable and instructions of where to meet for the welcome breakfast on day 1 and the time to be there plus a map of the school's location.
10. Is there anything else specific to your course that prospective or current students should know?
We are located in an excellent location in Rome within walking distance of the Roman Forum and Colosseum. We are centrally located and very close to the Termini Train Station, Metro Stations, and bus stops. It is very easy to travel, get around, and see the sights around Rome!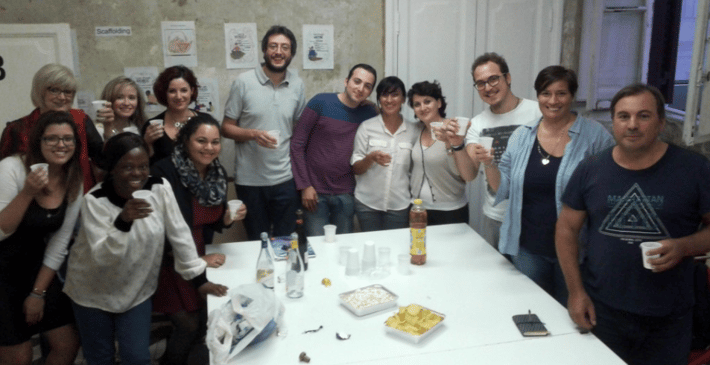 ---
Want to Learn More about TEFL Certification for Teaching English Abroad?
Your first step is to speak with expert advisor who will cover all of your options & questions. Contact International TEFL Academy now for a free brochure and to speak with an admissions advisor. You can also call us directly at 773-634-9900.
Related Resources: