By Lynda Galea
Wondering if and how you can transfer funds back home while traveling & teaching English abroad? Many English teachers abroad need to be able to transfer extra money home so they can meet financial obligations like making student loan payments. Transferring money home from a foreign country unfortunately isn't always as easy as opening the Venmo app on your cell phone and punching in an amount to send. There are many factors to consider such as transfer fees, exchange rates, and the time it takes the recipient to actually receive the funds you are sending.
While this may seem confusing, there are many services, both in-person and online, that are available to aid you in transferring money home while abroad. Let's discuss a few of the more popular and trusted options.
BANKS
Depending on where you are living or traveling abroad, banks may still be a reliable option for transferring money home. South Korea, for example, is a country where international bank transfers are generally affordable and typically clear within a day or two. In other countries however, transferring money can be less efficient, more bureaucratic, and service/exchange rate fees are typically on the higher end of the market spectrum. This may especially be the case for teachers who are paid in hard cash (often the case in Latin America or Europe) and may not even have a bank account in the country where they teach.

Pro Tip! Whether you transfer money internationally by bank or other method, be aware that often transfer fees will be flat and charged per transaction. This means that if you are making regular transfers, you will often save money by transferring larger amounts less frequently (i.e. monthly) than smaller amounts more frequently (weekly or bi-weekly).
Xoom by PayPal
PROS
CONS
Owned by PayPal, one of the most trusted money transferring sites on the Internet.

Allows transfers to 57 countries.

Allows you to pay via bank account, debit card, or credit card.

Super fast: Same-day or next-day delivery to a bank account, cash pickup location such as a bank, or a retail store.
Delivery times may be longer in some countries based on bank hours and other factors.

Expensive transfers (markups on exchange rates average between 1%-3% above the midmarket rate).

Average fee is roughly $15 USD for transfers of up to $1,000 using debit or credit cards.

Maximum transfer amount is low ($2,999 per transfer).
PROS
CONS
Allows transfers to 91 countries.

Cheap: Does not charge any service fees.

Low markups on exchange rates.

Allows you to target future exchange rates (your funds will be sent only once the market reaches your desired exchange rate).
Slow: Transfer of funds can take up to three or four business days.

Transfers require bank accounts on both ends.

Minimum transfer amount is $150 USD.
PROS
CONS
Largest money transfer/cash pickup network in the world (half a million agent locations in over 200 countries).

Allows you to pay via bank account, debit card, or credit card for online and mobile transfers.

Deliveries can be in the form of cash pickup or bank deposit.

Same-day delivery options (when transfers sent in cash).
Cheapest transfers take an average of four to five business days (bank account to bank account).

Transfers of up to $1,000 have fees ranging from $0 - $95 USD and rate markups from 0% - 10%.
PROS
CONS
Network of 350,000 agent locations in over 200 countries (second largest after Western Union).

Quick delivery: Transfers can be sent as cash for pickup within minutes (same as Western Union).

Online and mobile transfers can reach bank accounts within only a few hours.
High costs: Average fee of $16 USD for transfers of up to $1,000.

Average exchange rate markups from 1% to 6% above the midmarket rate.

Maximum monthly online transfers are capped at $2,999 USD.
PROS
CONS
Cheap transfers: No markup on exchange rates like other providers.

Easy-to-use online and mobile platform.

Sign up is either through an email address or a Facebook account.

Live chat is provided for customer support.

Transfers can be easily canceled within a few clicks.

Money can be sent to 58 countries.

Allows transfers of high monetary amounts.
Slow: Transfer deliveries can take up to one week.

Bank accounts required on both ends.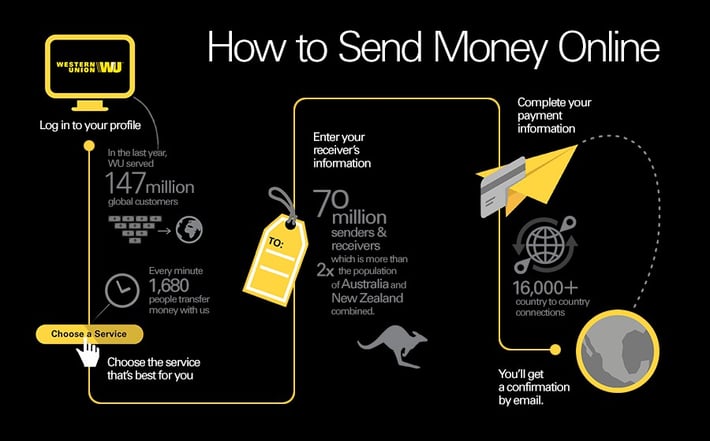 Things to Keep in Mind
The best service for transferring money home while teaching English abroad will depend on your situation. If for example, you require same-day or next-day delivery, you will find yourself using a quicker service, with higher service and mark up fees. If there is no urgency for delivery, then you will want to explore one of the cheaper options with no mark ups on exchange rates.
The following factors should be considered when deciding which transfer option is best for you:
- The amount of money you are needing to send
- The exchange rate between the two currencies
- How quickly you need the payment transfer to be delivered
- Is this a one-off transfer, or will it be reoccurring?
- Safety: How trusted is the transfer provider?
- Where your funds originate (bank account, debit card, cash, credit, etc)?
- The country you are sending to and from
- The cost of the transfer (service fees + exchange rate fees)
Conclusion
There is not a single service that offers the fastest transfer speeds, lowest costs, highest safety record and most convenience for every situation in every country. Does the transfer need to be delivered to the recipient in cash (Western Union), or is the recipient okay with having the funds transferred into an online account that requires Facebook or Email login (TransferWise) before it can be extracted? Do the funds need to arrive to your recipient today, or will next week suffice? You will need to assess what your top priorities and end-user needs are and compromise based on them.
Got more questions about finances & teaching abroad?
Download your free Financial Guide to Teaching English Abroad!

Learn More about Teaching English Abroad
Request a TEFL Starter Guide or call 773-634-9900 to speak with an expert advisor about all aspects of TEFL certification and teaching English abroad, including the hiring process, salaries, visas, TEFL class options, job placement assistance and more.
Related Articles: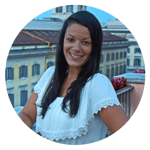 About the Author: An accomplished traveler (she's visited 35 countries!) and blogger, Lynda Galea hails from Melbourne, Australia. When she's not working with the ITA team spreading the word about teaching and traveling abroad, Lynda enjoys taking in a new film, eating dumplings, and of course, plannin her next international adventure.