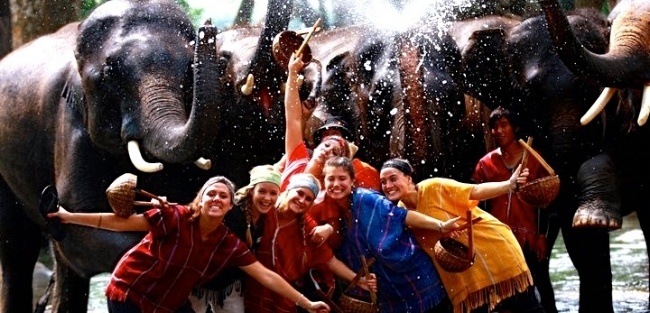 Yes. We speak to parents and family members of TEFL students all the time, and your advisor would be happy to answer any questions or concerns they might have regarding the TEFL certification process, English teaching jobs abroad, and general issues relating to living abroad like health insurance and security. Going to live in another country to teach English abroad is a big decision, and including your family members in the decision making process and receiving their support can be very helpful and important.
We are often asked by students how to approach their parents and to get on board with your interest of seeing the world by teaching abroad.
Here is an article to help you understand how our advisors will provide you with the personal guidance & information you need to know about teaching English overseas: 8 Tips for Getting Your Parents' Support for Teaching English Abroad
Both you and your parents should get to know the International TEFL Academy Team, all of whom possess extensive experience living, working & traveling abroad. For many of our staff, teaching English abroad was their first international experience so we understand firsthand the questions, apprehensions & concerns that you and your family may have regarding the process of getting TEFL certified and teaching English overseas.
All of our staff members possess years of experience in the field of TEFL and are well-versed and receive ongoing training regarding all aspects of the process including TEFL certification, job markets, visas & documents, financial matters & more.
You can learn more about our values & commitments by reading the International TEFL Academy vision statement.
Please feel free to have them call us or come in for a visit to check us out, we are here to help you make this a reality!

Want to Learn More about Teaching English Abroad?
Fill out a contact form or call us at 773-634-9900 to speak to a trained advisor about all aspects of job opportunities for teaching English abroad & TEFL certification.
Additional Resources: