Yes it is, International TEFL Academy's 170-Hour Online TEFL Course is internationally accredited and recognized, and it exceeds international standards for professional level TEFL Certification (most accredited TEFL courses run 106-120 hours) as set forth by leading bodies in the international field of TEFL and recommended by thousands of schools and employers around across the globe. In addition, our online course is officially recommended by several leading recruiters that hire English teachers for private and public schools around the world.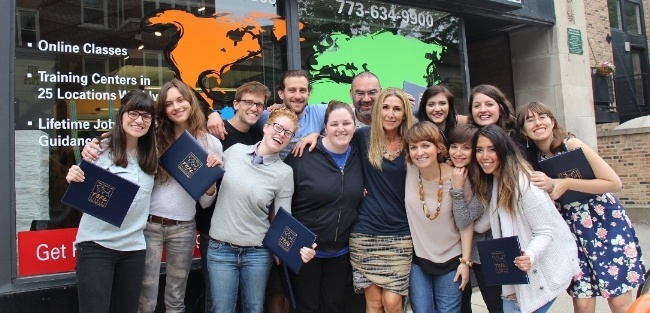 Meeting International Standards for Professional Level TEFL Certification
Most schools, language institutes and ministries of education recognize TEFL certifications that meet certain basic standards that are also recommended by leading bodies in the field. These standards reflect those incorporated in to a standard, accredited intensive four-week TEFL class and include:

1. At least 100 hours of coursework and training;

2. At least 6-20 hours of live practice teaching and observation involving actual ESL students (not peers - no role-playing);
3. External validation and accreditation by a recognized, independent body within the field;
4. Course instructors hold at least a Master's Degree.
Hours of coursework
International TEFL Academy's 170-Hour Online TEFL Certification Course not only meets these standards, but exceeds them. With 150 hours of training our online course exceeds the industry standard by 50%. In addition, students participating in our course have the option of taking an additional 30 hours of specialized training (at no extra cost) for teaching business professionals and young learners. With these 30 additional hours, your certification will total 200 hours of training, which exceeds most other TEFL courses by approximately 70 percent.
Practice Teaching (Practicum)
To successfully complete an online TEFL / TESOL certification course, International TEFL Academy requires that each student complete 20 hours of practicum. These practicum hours allow each student to gain first-hand experience working with real ESL students, whether it is in an actual classroom setting, or by tutoring a non-native speaker privately. With a 20-hour practicum, International TEFL Academy's 170-Hour Online TEFL Certification Course exceeds the base industry requirement for practice teaching by more than 100%. Read more.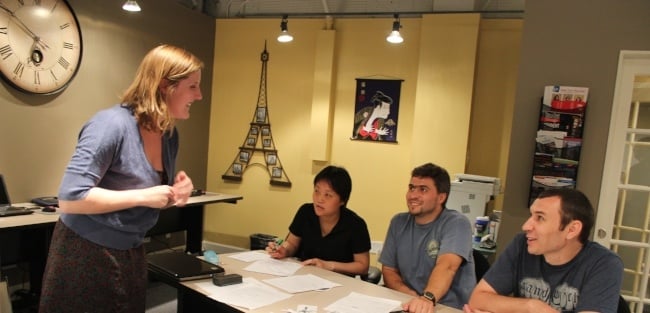 Accreditation
International TEFL Academy and its courses meet the highest international standards and are accredited and externally monitored by leading international accrediting bodies in the field of TEFL/TESOL.

Read more about accreditation for International TEFL Academy courses.
TEFL Course Instructors
International TEFL Academy's 170-Hour Online TEFL Certification course is taught by university-level professors who must hold at least a Master's Degree (most will hold a PhD) in teaching English as a foreign language or a related field. All instructors also have extensive professional teaching and training experience.

Any TEFL school that offers a class taught by someone with less than an MA (or DELTA which is professionally acceptable abroad) is not providing the quality of instruction necessary to teach at a university level TEFL class and the course will not be accredited.


The Proof is in the Pudding - Our Graduates Get Hired

Ultimately one takes a TEFL certification course to gain the skills necessary to become a successful teacher and to attain a qualification necessary to gain employment as an English teacher abroad. International TEFL Academy certifies more than 3,500 students each year and approximately 80% of our students take this online TEFL course.

Students who have taken this course have taught in virtually every major job market for English teachers in the world, including those nations in Europe, the Middle East, Asia and Latin America where standards for TEFL Certification are the highest. From private language institutes and public schools to summer camps, private academies and universities, graduates of this course now teach English abroad in all sorts of venues and educational institutions.

Students who take this course range from college graduates with no prior teaching experience and those with no degree at all to Peace Corps volunteers, certified teachers in the U.S and abroad, corporate trainers, military personnel and even university professors.

NOTE: The vast majority of online TEFL Certification courses are not accredited and do not meet these standards. While any decent training can be valuable and is not to be discouraged, taking a lesser TEFL certification course to save time or money will only limit your job opportunities in the end.

Related articles:

-->