YES — It is standard for schools to provide free housing (and airfare) to foreign English teachers for the duration of their contract. Here is some basic information relating to the provision of housing to English teachers in Korea: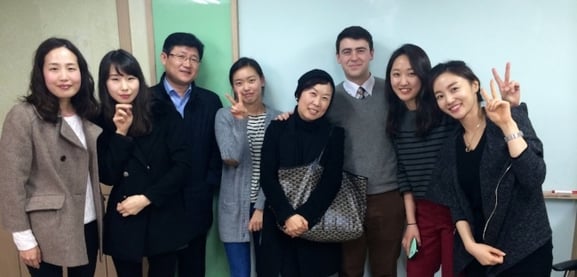 Size – English teachers are typically provided accommodations in a small single-occupancy apartment. By comparisons to most American homes, apartments for English teachers in South Korea are small, but comfortable. The size of an apartment will largely depend on location. In Seoul, a major international city like London, New York, or San Francisco where real estate is at a premium, apartments will be very small – often the size of a studio. In suburbs and more rural areas, apartments will be a bit bigger, but you should never count on living in a McMansion while working as an English teacher in Korea.
Furnishings & Amenities - Apartments are fully furnished and amenities usually include a bed, a desk, a closet, a small range stove, a refrigerator and a washing machine; in most cases a television, microwave and/or air conditioning may also be provided. It is also standard for kitchen utensils and sheets to be provided.
Utilities - In most cases the teacher will be responsible for utilities such as electricity, Internet, and water. Utilities in Korea are typically inexpensive.
Receiving a stipend in lieu of housing – In some cases, a teacher may elect not to receive their employer-provided housing. In such cases, the school will typically provide a stipend – usually around $500 a month – if the teacher does not take the apartment. This scenario typically arises when a couple goes to Korea to teach English and they do not want to take two apartments.
Housing for couples – Some schools will hire couples together and provide a larger apartment for two. In other cases, particularly when each partner is teaching at a different school, one may elect to forgo their apartment and take the stipend while moving in with their partner.
Clarify any questions about your housing prior to signing you contract – When interviewing and preparing to sign a contract, make sure that you review all clauses relating to housing and that you have all questions answered before you sign a contract. Do not hesitate to ask any school that you interview with to provide as much detail as possible (including photos) regarding your housing before you sign your contract.
To learn more about teaching English in Korea, check out: