Each year more than 3,500 people from all backgrounds earn their TEFL certification from International TEFL Academy and gain employment teaching English in 80 countries worldwide from Spain and Thailand to Costa Rica and Japan. Fill out the form to receive your Country Chart & comprehensive information about teaching English abroad.
Teaching Abroad Country Chart

Free Downloadable Guide to Teaching English Abroad


Access to hundreds of articles, FAQ's, alumni stories, videos, and testimonials

Pre-Enrollment Advice from an Expert Advisor


Comprehensive Overviews of TEFL Certification Options & Job Search Guidance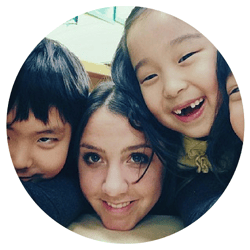 "As soon as I walked into ITA, I immediately felt like I was making the right decision. Everyone was incredibly helpful and informative, and I knew I was going to be making a worthwhile and life changing investment by enrolling with International TEFL Academy."
Laura Nalin, 25 from Pittsburgh - Teaching English in South Korea
Fill out the form to receive your Country Chart now!