Alumni Charity Contest 2016
International TEFL Academy is proud to announce the winners of our 2nd Annual Alumni Charity Contest in 2016. After reviewing applications from ITA graduates participating in charities all over the globe, we selected two of the most worthy to donate to.
First Place $1000: Madina Behori won the first prize for her organization the Huilo Huilo Foundation, which provides free English programs for small businesses in Neltume, a small town in the Patagonia region of Chile. With the increase of international tourism in the area, the demand for English language instruction has soared in recent years. Madina was founder of the foundation's English program and served as its first coordinator.

Watch Medina Behori describe how the Huilo Huilo Foundation is assisting the growth of the tourism sector of the Patagonia region of Chile by providing free English classes.
Second Place $500: Christine Nguyen won Runer-Up & $500 for her charity DevelopED (Development & Education), an Australian-based organization that provides rural education services in the Northern Shan State of Myanmar. Christine is an ITA graduate and serves as the organization's Director of Operations. DevelopED's program mission is "to provide rural youth with access to a first-class educational service that enables them to be professionals in their chosen vocation and empowers them to be active members of their communities."


ITA graduate, Chris Nguyen, is the Director of Operations for DevelopED, which provides rural education services in Myanmar.


Contest Rules
The goal is to ensure we give to the right projects, so here is a short list of requirements for any international or domestic projects we'd be willing to donate:
The organization submitted must be one at which you are currently working.
The organization must have a website and contact information.
Either you or the organization must be able to provide a write-up and pictures for how they spend charitable donations.
The cause should align with ITA's company mission and culture: education, international development, and community growth.
The two chosen award recipient should be willing to submit a video interview and overview of their project within 90 days. Here is a great example of a video that Annmarie sent to us last year.
Applications were due on June 15, 2016.
Organizations that International TEFL Academy provides continuous support:
International TEFL Academy donated over $6,000 in 2016 to Reading in Motion.
We are proud to maintain an active and ongoing role in supporting Reading in Motion, a Chicago-based organization that implements cutting edge reading programs in Chicago area schools that promote literacy.
International TEFL Academy donated $2,000 to Mujerave in 2016.
With the mission of "Empowering women, improving communities," Mujerave has dedicated it's work on a grass roots level to changing lives from the ground up. Currently operating in Guatemala, ITA has become involved in identifying community needs and implementing high-impact projects- including an ITA sponsored Greenhouse in 2017!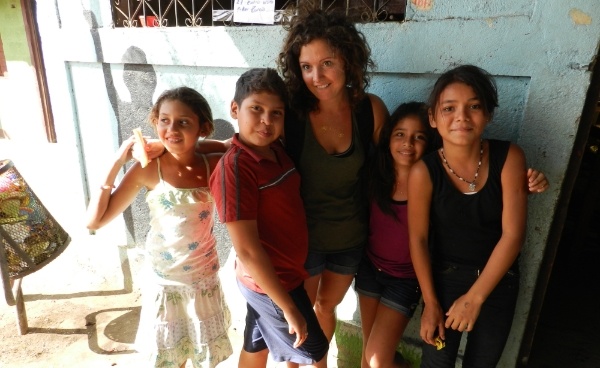 Other Causes ITA Supported in 2016:
Staff Matching: ITA allotted $4,500 to match donations by individual staff members to various charities, including relief efforts in Louisiana & providing aid to refugees.


All 2016 Donations:

Reading in Motion

Mujerave

Pencils of Promise

Huilo Huilo Foundation

Develop Ed

Charity: Water

Other Ongoing charitable contributions:
Providing Free English Classes in Chicago:
International TEFL Academy also provides free English classes in Chicago. This enables us to give back to the community while also providing students in our Chicago TEFL Class the opportunity to gain live classroom experience for their practice teaching.
Meet the Charity Team

From left: Ian Kelly Davis, Paige Lee, Shay Ames, Jessie Smith, Havvah Holl, Lauren Davis, Erin Rydberg, & Bruce Jones