Making a Difference at Home & Abroad in 2016
International TEFL Academy believes it is our responsibility to leave the world a better place than how we found it. Our staff, instructors, and students are Global Citizens, and we realize how fortunate we are to travel and live abroad. We have a commitment to make an impact on the world, both large and small, by direct involvement or by simply spreading the word on what each one of us can do.
As an organization, we commit a portion of our profits to international charities every year and provide free ESL lessons to our local community in Chicago.
In 2016, we extended our efforts to donate more than $24,000 to local & international charities, representing a 30% increase over our 2015 campaign. In addition, we donated to more charities than ever before & successfully held our 2nd Annual Alumni Charity Contest.
Check out the main ITA Charity Webpage for More

2016 Disaster Relief & International Causes
Organizations that International TEFL Academy provides continuous support:
International TEFL Academy donated over $6,000 in 2016 to Reading in Motion.
We are proud to maintain an active and ongoing role in supporting Reading in Motion, a Chicago-based organization that implements cutting edge reading programs in Chicago area schools that promote literacy.
International TEFL Academy donated $2,000 to Mujerave in 2016.
With the mission of "Empowering women, improving communities," Mujerave has dedicated it's work on a grass roots level to changing lives from the ground up. Currently operating in Guatemala, ITA has become involved in identifying community needs and implementing high-impact projects including an ITA sponsored Greenhouse in 2017!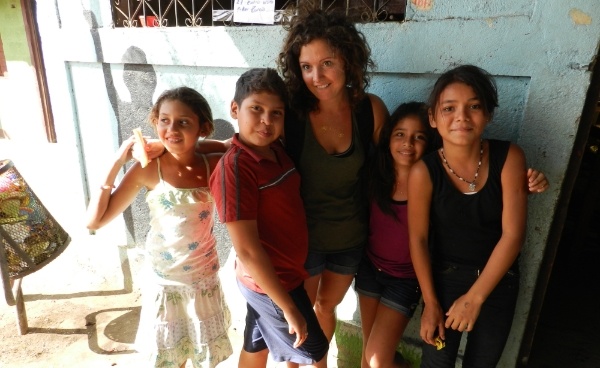 Other Causes ITA Supported in 2016:
Staff Matching: ITA gave $3,218 to match donations by individual staff members to various charities, including relief efforts in Louisiana & providing aid to refugees.
ITA Alumni Charity Contest: ITA successfully implemented the 2nd Annual Alumni Charity Contest. The company donated $1,000 to the winner, ITA Alumni Madina Behori and the Huilo Huilo Foundation & $500 to the second place finisher, Chris Nguyen and the charity DevelopEd.

Watch 2016 Alumni Charity Contest Winner Medina Behori describe how the Huilo Huilo Foundation is promoting the growth of the local tourism sector in Patagonia, Chile by providing free English programs.
All 2016 Donations:

Reading in Motion

Mujerave

Pencils of Promise

Huilo Huilo Foundation

Develop Ed

Charity: Water

Other Ongoing charitable contributions:
Providing Free English Classes in Chicago:
International TEFL Academy also provides free English classes in Chicago. This enables us to give back to the community while also providing students in our Chicago TEFL Class the opportunity to gain live classroom experience for their practice teaching.
Meet the Charity Team

From left: Ian Kelly Davis, Paige Lee, Shay Ames, Jessie Smith, Havvah Holl, Lauren Davis, Erin Rydberg, & Bruce Jones