Two Winters - Teaching English in Korea
By: Charlotte Hammond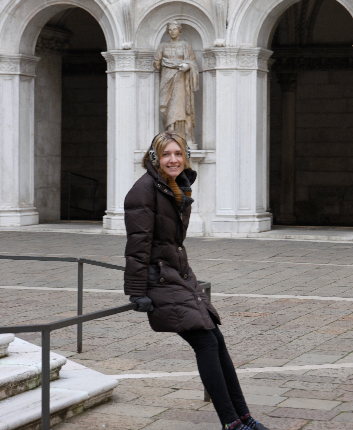 New Year's Day in Seoul was bright and bitingly cold. I rode the subway into Seoul from Ilsan where I've lived now for one month. The Seoul sidewalks were dense with slush piles and pedestrians.
Korea seeps into me steadily like a downpour does a rainboot with a leaky heel. I listen carefully to what everyone tells me. To their suggestions, warnings and cultural judgment calls. I try to remember details and subway lines and new words I hear over and over again. The Korean language sounds like hot water being poured quickly. I ask my new friends who are veterans of Korea—of life here, not the war—if they know the words I keep hearing.
In the middle of reading and people watching I catch my reflection in the window of the train car. Winter Me is annually worse for wear. A functional brown down jacket, a woven muffler, a pair of earmuffs bent over limp hair. My face: pallid. My nose: determinedly wet. I surrender my vanity and style when it's cold. And January in Korea is really, really cold.
On its third hard winter, this brown coat is starting to get worn out, I think. Looking at my coat in the window reflection, I go back my first winter in New York. Then, the coat was new. Puffy and to my knee, it wasn't the most stylish or professional coat I could have had on my budget. Going to the outlet mall with my mom to buy it I remember only wanting something down, long, blanket-like. The warmest coat available not intended for dogsledding. I wanted something that would protect me.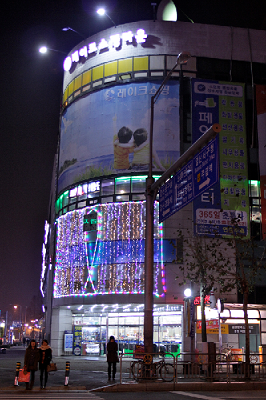 And the first winter out of college was bitterly cold. My first job physically and emotionally gnawed me near numb. Each day began and ended with wrapping myself in the same winter clothes and plodding through Midtown Manhattan in the slush, thumb attached to my Blackberry. I felt old, weary, and robotic at 23 years old. I was as numb to the cold as to the stupendous city whirring around me.
When New York began to thaw, something stirred inside me. Something that started as a sigh and had grown to a hum: 'change, change, change.' I had to dig back to myself by moving forward, by moving somewhere. I remember my dad was skeptical "make sure you are not running from something; run to something."
In college, I was a French major. The hallways of the department building always had posters for teaching abroad. Not just in France. South America or Asia. As a kid watching "Carmen San Diego" after school, I thought these places would be at my fingertips as a grown up. Here I was, a grown adult...What could I honestly say was stopping me? Were they really as out of reach as they felt?

Near the end of one especially labyrinthine Tuesday, I decided on the walk home that this was the end of the beginning. Today, I start planning the rest of my life. Walking down the street, I kept my head up and took in the city around me. The restaurants with food from far-flung corners of everywhere. The ugly pigeons and the pre-war stoops. The gray beautiful melting pot I had been lucky enough to call home. I dug my hands into my brown coat pockets and tapped the hard plastic of my Blackberry. "Your days are numbered," I thought.
I took the elevator to my apartment, unlocked the door and sat down an open browser. Here I go. Within a few minutes, I had filled out an information request from International TEFL Academy. I fell into the website. They emphasized a willingness to work with people with a passion for doing something that mattered. Six months into toiling on behalf of clients who hardly knew my name, I was ready to completely change tracks. I wanted to feel. I wanted time to travel slow. To challenge myself in a new language. To understand a foreign place by living it.
The next day an admissions advisor from International TEFL Academy called me after work. By the end of our hour-long conversation, I had signed up for the Online TEFL course. This way I could complete my certificate while still working. I did my practicum teaching at night in Hamilton Heights with Columbia University's program for adults. Two years later, I still occasionally get emails from some of my students there.
I did not spend the next winter in New York.
Ilsan, South Korea has been my home for one month. Despite everything hard, the winter, the mattresses, the language barrier, it feels like where I am supposed to be. A lot has changed since my first winter in New York.
On my first day of work in Korea, I was presented with a surprise. My job had explained that I would be "teaching all ages, including kindergarten." However, I was informed that I would be working with 12 "six year olds" for five hours each morning before I moved on to the elementary school kids. My eyes widened at the news. Little-little kids. Pretending it was a fabulous surprise I smiled. Quickly thereafter I found out that Korean age is a little different than ours; these were five year old kids. I hadn't taught younger than 8 year olds.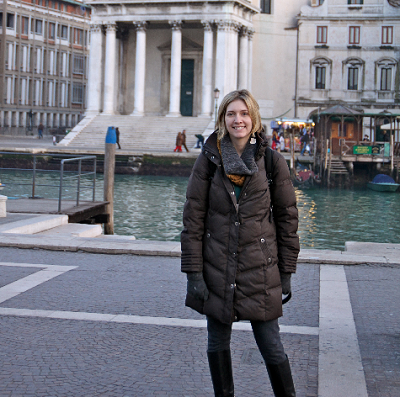 Something I learned fast as a teacher is how easily student-teacher relationship scale can wobble. That is, every teacher will, undoubtedly and profoundly, learn from his or her students. Nowhere is this exchange more of a seesaw than while teaching abroad. The mutual rush students and teachers can have while enlightening each other to their respective cultures and languages is part of what makes teaching abroad so transformative and addictive.
It took my pre-k class about 30 minutes to transfigure me from an alien creature into their classroom's new fairy godmother. "Yellow hair," they whispered to each other, nodding approval. I sat down at their two-and-a-half foot tall desks to have lunch with them. Their metal trays loaded with side dishes I couldn't yet identify.
Hyun Joon, the little boy next to me, had begged me the hardest to sit near him at lunch. He seemed eager to make me feel comfortable, as if I was a new student in the cafeteria.
"You eat Korean food?" he asked me between mouthfuls of kimchi. I told him that I did like Korean food, even though sometimes it was too spicy for me.
"This?" He said, pointing to his kimchi. "Ms. Charlotte, this VERY not spicy!"

"Kimchi makes you strong!" piped in Jeff, who was sitting across from me. All the other students nodded seriously in agreement. The Korean assistant teacher gives stickers to the students who finish their kimchi and other vegetable side dishes.
I pay rapt attention to my children while I sit with the kids at lunch. How they add rice to certain dishes on their lunch tray and not others. I listen to the Korean intonation they use when they speak English. Maybe it will help me when I start to learn the language.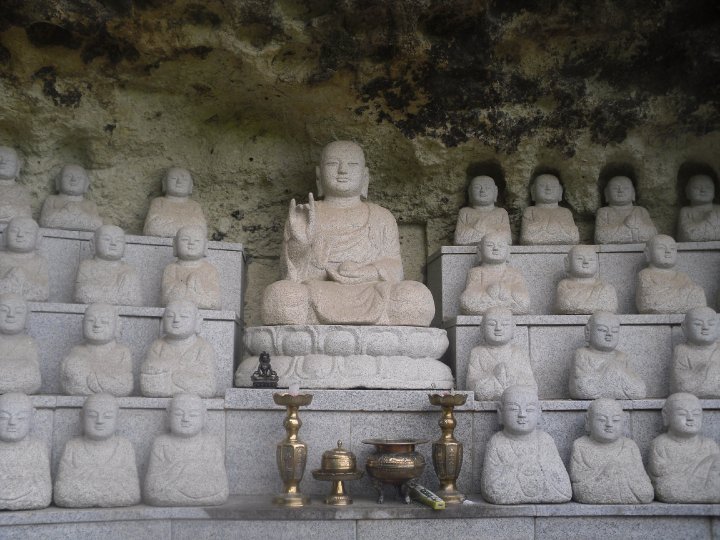 I proceeded to ask Hyun Joon about Korean food, a subject where he considers himself an aficionado. Pointing around my tray, I ask him to tell me what I'm eating in Korean. We whisper as speaking Korean is strictly forbidden on campus. When he realizes I can't read the Hangeul writing on his milk carton, he gives me a look of shock and disapproval.
"I'm going to learn soon!" I say in protest. "You know I have only been in Korea for a couple weeks now!" He concedes and nods.
Noticing my low success rate getting rice from my tray to my mouth, Hyun Joon pulls out his chopsticks from a blue case. Made of white plastic, they have Mickey Mouse running down the side.
"It's ok Ms. Charlotte," he says and smiles. He stabs his pile of rice. "I'm learning how to do it too."
Charlotte Hammond is a 25-year-old native of New Jersey. She previously taught English in Trento, Italy and is now teaching near Seoul, Korea. Thus far, New York, Venice, and Asbury Park, NJ are her favorite places in the world, but Seoul is climbing the ranks.


Founded in 2010, International TEFL Academy is a world leader in TEFL certification for teaching English abroad & teaching English online. ITA offers accredited TEFL certification classes online & in 25 locations worldwide and has received multiple awards & widespread recognition as one of the best TEFL schools in the world. ITA provides all students and graduates with lifetime job search guidance. ITA has certified more than 25,000 English teachers and our graduates are currently teaching in 80 countries worldwide.
Want to Learn More About Teaching English Abroad?
Request a free brochure or call 773-634-9900 to speak with an expert advisor about all aspects of TEFL certification and teaching English abroad or online, including the hiring process, salaries, visas, TEFL class options, job placement assistance and more.