Trust Me, It's Worth It! - Teaching English in Germany
By: Michael McGuire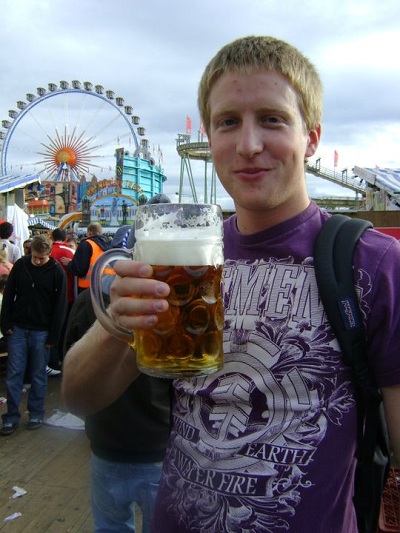 This past September, I decided to go for it and enrolled in the online TEFL course from the International TEFL Academy. I think the best way for me to relate to others my experience so far with coming abroad is to talk about the difficulty I have faced, but explain how every struggle is beyond worthwhile.
To be completely honest, it is far from easy to figure out how to come here to teach English in Germany and get everything sorted out. There is a strange, somewhat illogical order that needs to be followed for getting a job, work visa, apartment, bank account, insurance, etc. Thankfully, Americans have three months to figure everything out, and the academy is always prompt in answering any questions.

When I arrived, one of the first things I needed to do was to register with a local city. That meant that I needed an address. Thankfully, my girlfriend's family allowed me to use their address for this purpose. The next step was to get a job offer, which unfortunately still left me many steps away from getting an actual job.
Some schools will offer some money under the table while the visa is being processed, but this is not legal, strictly speaking. Once one gets an offer, it needs to be for enough hours and money that the office that handles visas will feel comfortable giving one out. The next step is to get insurance and an apartment. Unfortunately, you need to sign a contract at an apartment before you can legally live here for more than the three months of the tourist visa. This is definitely a risk. International TEFL Academy was helpful in providing me with information on this whole process, but nonetheless, it is stressful and difficult at first. Even once all of this is done, there are numerous issues with taxes and paying into the social security system here. I will likely hire an accountant to help with the whole process.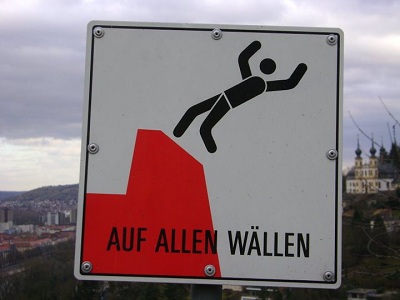 Despite having said all of this to the difficulty of coming here to Germany to teach English, I would wholeheartedly and unequivocally recommend it to anyone considering it. I am working in Frankfurt, which is right in the middle of Europe. The travel opportunities here are endless. There is such a rich culture and history to Europe as a whole; once one gets to know each country and each region and each city, small or large, one begins to fall in love with the place. From Frankfurt, I can travel to another country in the same time as I could travel from my home in New Jersey to Connecticut. And that goes for all directions: north, south, east, west, and everything in between. There will never be a lack of places to see when living here.
Perhaps the most interesting aspect of living and traveling in Germany is the local culture of each region. Each region has its own specialty foods and drinks, which one must try when traveling. Practically each town has its own local Pilsner-style beer, which is mandatory to try when visiting a new place. These can be ordered with one simple word: "Pils." This word will always get you a tasty, locally-produced beer. Each region also has its own dialect, which generally should be easy enough for a person with moderate German ability to pick up. From the greeting of "Moin" up north to "Grüß Gott!" down south, there is always something unique and interesting about each new place you visit. The Germans will shake their heads when you mention it, but Bavaria is truly a beautiful and unique region. The people are friendly, the views unforgettable, and each city uniquely interesting. A must-see is the Munich Oktoberfest. Beers are served in giant one-liter mugs, and rank among the best beers I have tried, and believe me, I have tried quite a few.
Germany is definitely an amazing place to live in, but beyond that, teaching English anywhere in the world will be a life-changing experience. Between my time studying abroad and now teaching abroad, I can say that you will come away from the experience undoubtedly a better person.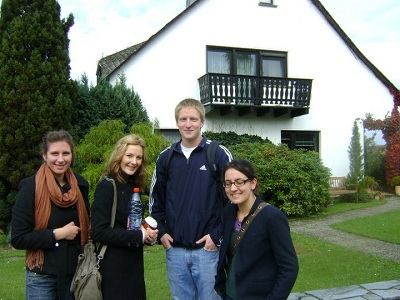 Meeting people from around the world with different views on life, fun, love, and everything else will force you to expand your own views. Sitting in a café in France next to a beautiful river will put perspective on what's important in life. Meeting people from all regions of the world will teach you the important lesson that although our views on certain things may differ, we all want the same things out of life.
I can personally guarantee that you will not be content with staying in one place for the rest of your life after this experience. Whether you take the online course like me, or are able to take one of the courses located around the globe, just do it! It is worth any difficulties you might face, and trust me, all of your friends will still be there, completely unchanged, when you get home after a while.
Michael McGuire took the online course in September 2012. He graduated from The College of New Jersey with a BS in International Business. He is now teaching in Frankfurt, Germany, where he also previously spent a year studying. For more on his adventures in Germany, check out his Q&A: Frankfurt, Germany Q&A with Michael McGuire
Founded in 2010, International TEFL Academy is a world leader in TEFL certification for teaching English abroad & teaching English online. ITA offers accredited TEFL certification classes online & in 25 locations worldwide and has received multiple awards & widespread recognition as one of the best TEFL schools in the world. ITA provides all students and graduates with lifetime job search guidance. ITA has certified more than 25,000 English teachers and our graduates are currently teaching in 80 countries worldwide.
Want to Learn More About Teaching English Abroad?
Request a free brochure or call 773-634-9900 to speak with an expert advisor about all aspects of TEFL certification and teaching English abroad or online, including the hiring process, salaries, visas, TEFL class options, job placement assistance and more.