Trump Election Spurs Surge of Interest in Teaching English Abroad

Website brochure inquiries for teaching English abroad surge for
International TEFL Academy after Trump's victory.
Green = website inquiries from search engines. Orange & Purple - referral traffic from other websites.
Chicago-based International TEFL Academy, a leading provider of TEFL certification training for teaching English abroad with over 3,500 annual graduates, experienced a massive jump in web traffic and requests for information the day after Donald Trump was elected President of the United States. Teaching English as a foreign language (TEFL) is one of the most common professions offering employment opportunities to native English speakers overseas.
A record number of people (701) requested information from International TEFL Academy about moving overseas to teach English abroad. The surge began on election night and then spiked dramatically the day after Trump's victory.This surge represented a 365% increase over the daily average in September and October 2016 (192 inquiries) and a 314% increase over the daily average of the 3 weeks prior to the election.
Web traffic at International TEFL Academy typically clocks in at approximately 7,000 visits on Wednesdays with 250 requests for information about teaching English abroad. The day after the election, traffic jumped to nearly 12,000 daily visits & more than 700 submissions, 315 of which came from Americans under the age of 30.
This day showed action, with a 63% increase of inquiries from November 9th traffic, which shows these people are serious about researching moving to another country to work.

Website traffic surged after Trumps election.
Black line = percentage of website visitors taking action to request information
Green = search engine website traffic / Orange & Purple = traffic referred from other sites
In addition to search engine traffic, International TEFL Academy experienced a nearly 100% jump over the daily average in "referral" visits from websites like GoAbroad.com & GoOverseas.com. Both companies specialize in providing information about opportunities for living, traveling & studying abroad.
The surge in interest was most prevalent with Americans under the age of 30, and the most inquiries came from California, Texas, Florida & Pennsylvania.
Every four years it has become common for celebrities to claim they will leave the U.S. if a particular candidate is elected to the presidency. The heated presidential campaign of 2016 was no exception. From Amy Schumer to Whoopi Goldberg, a host of celebrities claimed they would move overseas if Donald Trump was elected.
Since Trump claimed electoral victory last Tuesday, most have abandoned their pledge, but interest in moving abroad in the wake of Trump's victory appears broad and deep, including the field of teaching English abroad.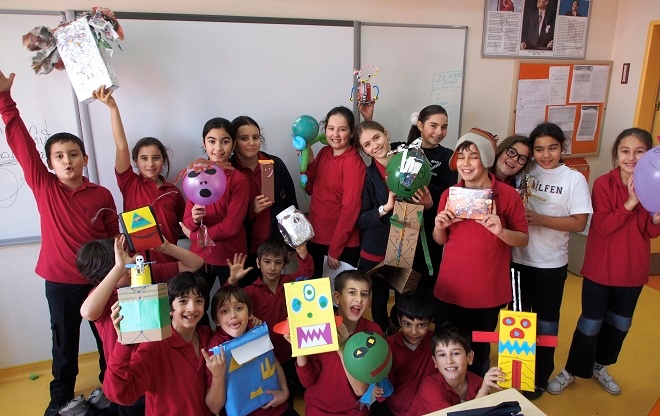 Teaching English abroad represents a viable way for English speakers
from nearly any background to live & work overseas.
Web searches for information about moving overseas generally surged across the Internet as Trump clinched the election. Google searches for terms like "move to Canada," "moving overseas," and "teaching English abroad" all hit highs on November 9, 2016, the day after Trump's election.
Canada's official website for Immigration & Citizenship even crashed for several hours following the Trump win.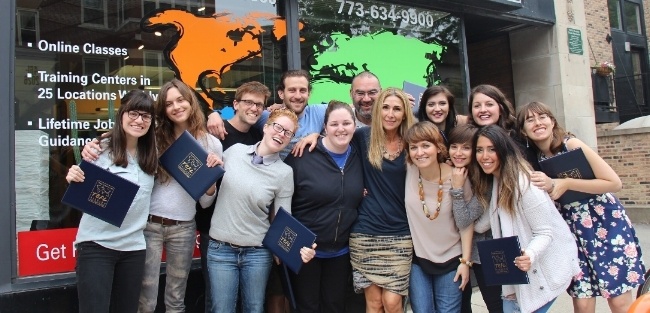 While website traffic has backed off since the first day after the election, International TEFL Academy President, Bruce Jones, says interest remains at levels that previously would have approached all-time highs.
International TEFL Academy staff members says that many of those inquiring about teaching English abroad have mentioned the Trump victory as a primary motivation for looking at ways to move overseas.
Take Away: Though ITA experienced a spike in interest to leave the country in response to Trump's election, the majority of people who are looking to go abroad are going because they want to explore the world, travel, have a cultural exchange, learn a language, and make a meaningful impact on the lives of others.
Jones says, "Upon returning home, the majority report they are better educated in world affairs and they are more empathetic to people from other cultural backgrounds. This helps them grow to better citizens upon returning home to the U.S. Whatever your motivations are for moving abroad, the experience will have an impact on you for the rest of your life and will shape your views of the world, yourself, your community and even your politics."

Learn more about Teaching English Abroad
Request a free brochure or call 773-634-9900 to speak with an expert advisor about all aspects of TEFL certification and teaching English abroad, including the hiring process, salaries, visas, TEFL class options, job placement assistance and more.
More Resources: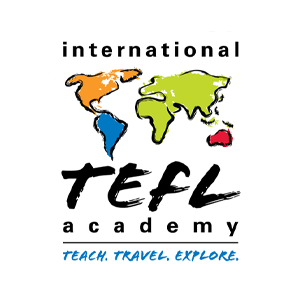 Founded in 2010, International TEFL Academy is a world leader in TEFL certification for teaching English abroad & teaching English online. ITA offers accredited TEFL certification classes online & in 25 locations worldwide and has received multiple awards & widespread recognition as one of the best TEFL schools in the world. ITA provides all students and graduates with lifetime job search guidance. ITA has certified more than 25,000 English teachers and our graduates are currently teaching in 80 countries worldwide.
Want to Learn More About Teaching English Abroad?
Request a free brochure or call 773-634-9900 to speak with an expert advisor about all aspects of TEFL certification and teaching English abroad or online, including the hiring process, salaries, visas, TEFL class options, job placement assistance and more.