The Legacy of the Black Walnut: Teaching to Be Taught - In China
By: Ruth Donaghey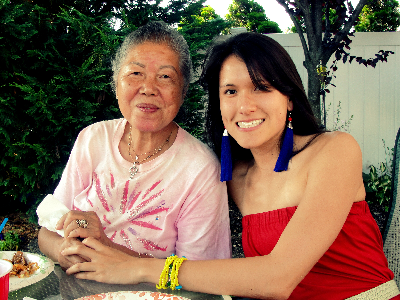 The black walnut is believed to symbolize many of life's transitions. Its shell is hard, strong, and durable, acting as a shield against all potential dangers. It is the black walnut's strength, therefore, that renders it a symbol for inner decisiveness to live your life according to your own standards, a symbol for the nerve to step into a new, unknown phase.

In 1951, a young girl in Macau was faced with a phase-change unlike any other. At the mere age of eighteen, she was arranged to marry a man nearly thirty years her senior who had already immigrated to the United States from Macau. He waited for her in Queens, New York, sending her money to make the journey on her own. That man was my grandfather, making the young girl from Macau my grandmother. Much of their story remains unknown to me, for reasons related to my grandmother's tough shell. She is hard to crack, much like the shell of a black walnut. If you can get past that hard shell however, if you can somehow gain access to the fruit which rests inside, you will be overcome by its internal complexities.

As a college senior with graduation in the near future, I am looking to teach English abroad in China next year because the acquisition of fluency in English is today more valuable than any time prior. While I am able to reap the benefits of being an English-speaker in the 21st century, many students around the world strive to be well-versed in a language only my grandmother's diligence allowed me to speak.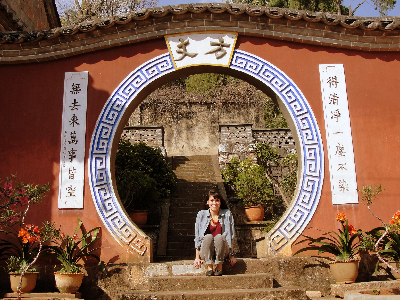 As I mature into a citizen of this world, I cannot let the story of my grandmother go untold. Because much of understanding her story rests in understanding where she came from, I strive to teach what it is I can offer to students in China. With this in mind, this past summer I received a scholarship form International TEFL Academy to enroll in an Online TEFL class and began my coursework in December. About mid-way through the course right now, I have found the experience to be just what I need to fulfill my immediate post-graduation goals.

When I reflect on all my experiences that have prepared me for this teaching position, the most unequivocal of them all was my work in Shangri-La, Yunnan, China last spring as a college junior studying abroad. Working alongside the Eastern Tibetan Training Institute (ETTI), a not-for-profit vocational training organization, I was able to capture a lens into the classroom from a teaching role for the first time. Mainly I spent time observing and assisting an American volunteer teaching English for students entering vocational positions. So often I have found myself in the position of the student, looking to the teacher for guidance on how to master a foreign language, whether French or Chinese. Yet from this experience I faced a role-reversal indeed as the Tibetan youth I worked with looked to me for that same guidance.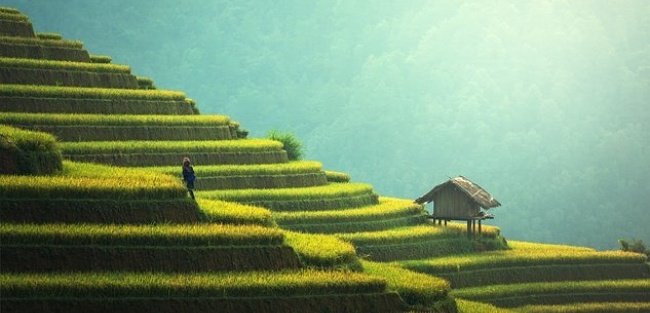 Along the way, I was inevitably exposed to the many challenges of the volunteer-based ESL classroom: inconsistent student attendance, Friday afternoon overall lack of focus, and the tendency for students to rattle off in their native dialects, leaving the instructor dumbfounded at the front of the classroom in a state of beleaguered incomprehension. These will perhaps be the biggest challenges I face as an English teacher abroad next year, the challenge of effectively engaging and administering a classroom.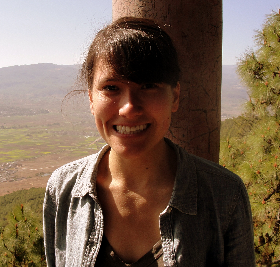 I am eager and willing to develop the skills necessary to surmount such obstacles, and I believe the programs offered by the International TEFL Academy will do just that. My prior experience in China lent itself as nothing more than confirmation that what is it I want to do after graduation is to teach English abroad myself. I am excited to continue the journey that in many ways I have already begun, and know that without the acquisition of a TEFL certification, my aspirations to teach would be far from achievable, far from feasible, far from doable.

With this purpose in mind, I view teaching English as a way to pay-it-forward to those who wish to learn. It is my goal to teach because I owe it to my grandmother. It is my goal to teach to thereby be taught by and learn from my own past. I extend my gratitude to International TEFL Academy, for offering me the opportunity to do just that.
Ruth Donaghey is 22 years old from Newington, CT graduating in May from Providence College with a BA in Global Studies. After studying abroad in Switzerland and China as an undergraduate, she is looking forward to life after graduation, with hopes of pursuing a career in the field of international education for the future.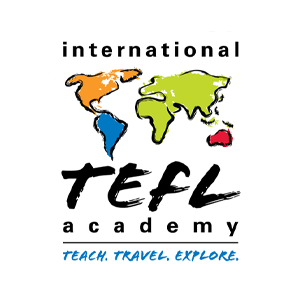 Founded in 2010, International TEFL Academy is a world leader in TEFL certification for teaching English abroad & teaching English online. ITA offers accredited TEFL certification classes online & in 25 locations worldwide and has received multiple awards & widespread recognition as one of the best TEFL schools in the world. ITA provides all students and graduates with lifetime job search guidance. ITA has certified more than 25,000 English teachers and our graduates are currently teaching in 80 countries worldwide.
Want to Learn More About Teaching English Abroad?
Request a free brochure or call 773-634-9900 to speak with an expert advisor about all aspects of TEFL certification and teaching English abroad or online, including the hiring process, salaries, visas, TEFL class options, job placement assistance and more.