The Key to a Native's Heart - Lessons from Teaching English in Korea
By Jack Spilman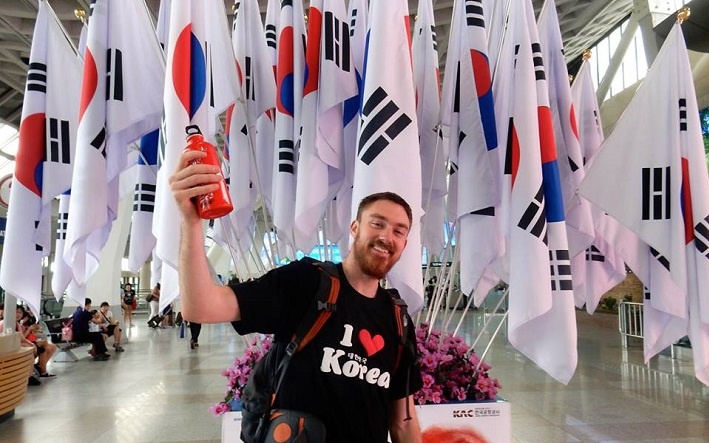 High over the Pacific Ocean, there's a man – a resolve so sturdy and a lust for adventure so strong, he feels as though he could hold an entire country in the palm of his hand, molding and manipulating it at will.

Maybe he's on a different plane. And while he plays with his ball of country clay, I'm curled across three seats, discretely wiping a tear as, at this moment, I've just now realized that I've left it all behind, and still can't justify why.
That was then, this is now.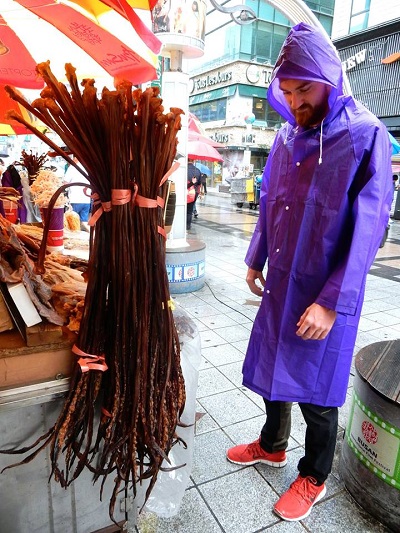 It's a typical Sunday morning; I walk down the familiar staircase, and my two dogs wait eagerly, tails wagging. It's only been a month since my return, but their excitement is so palpable, I can nearly hear them whining, "We missed you." I sit down on the couch, groggy, coffee in hand, and reach out impartially. I glance at my first choice: Folk Tales, Legends, and History, a collection of Korean fables for the intermediate learner. It's one of my favorites, as each story tells a piece of Korean history and ideals. Upon finishing the story, I'm one step closer to my dream to becoming a beonyeok-ga, Korean for 'translator.'
My first conversation with a Korean still burns in my mind. Stepping first foot into Lafesta, the hip, happenin', highlight of Ilsan, South Korea, with complete and utterly unwarranted confidence, I approach two Korean men, smoking and squatting impossibly, like many ajusshis like to do. Needing an excuse to practice, I mechanically spit out one of the five phrases I knew in Korean, "Excuse me, where is the café?" It hadn't occurred to me that they would, in all likelihood, respond with something other than what I'd learned from Pimsleur's Introduction to Korean 1-12 audio set. What ensued was a hilariously pathetic mix of muttering and nervous laughter, ultimately ending with a word I would soon come to synonymize with 'defeat': "English?"
Do you need the language to live abroad smoothly? Of course not. When cashiers tell you the price, hand them a high bill. When you order food, point. While you wait for the right stop, follow the crowd. Point, follow, rinse, repeat. But I didn't go to follow, I didn't even go to rinse and repeat. The few foreigners who've become fluent, however, have since become revered celebrities, having acquired their own show.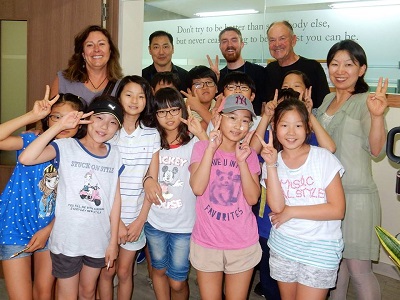 Sam Hammington, a 37 year old Australian, is serving periodically in the "national service" South Korean army. His military-themed reality TV show causes more than a laugh. With his comedic routine, more subtly, comes a barrier being broken - one that shows an effort to be more than a tourist, and more than a teacher. One that resonates with the natives, and shows we care. I'm proud for his representation. Among several more are a Ghanaian, Turk, Brit, and American - young, bright, and perfectly fluent. As they make their way into the hearts of millions of Koreans, and through, what seemed at first, an impenetrable culture, they too have become my heroes.
Over the next few months, my Korean improved, as did my confidence and overall satisfaction abroad. What once sounded like a string of nonsensical mumbo jumbo now became, well, strings of nonsensical mumbo jumbo with a few recognizable words. By six months, my feverish studying pace and conversations with strangers paid off, and I was able to feel confident enough to hold a conversation. As a result, I started to experience these magical moments everywhere; by attempting to speak their own language, people began to open up. They were touched, and so, they reciprocated. Oh, the engaging conversations and connections you can make!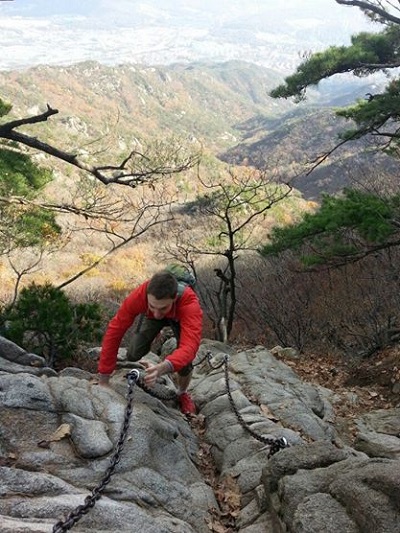 I can remember one moment in particular, hiking alone, where I approached two men and asked what they were doing. They were running repeatedly like crazy bulls at a nearly vertical boulder clumsily trying to get on top. And while, due to their age and fitness level, had no place trying to scale rocks, I joined, and in a few attempts, we somehow all three finagled our way to the top. For twenty minutes, there we sat, sharing stories and eating melons.
On the first day during my month long course at the International TEFL Academy in Chicago, one man, Rob Manauis, stood out. His introduction was simply, "I'm rockin' Rob, and I wanna be the change." And although all twelve of us have since diverged, I hope we can say that we too were the change.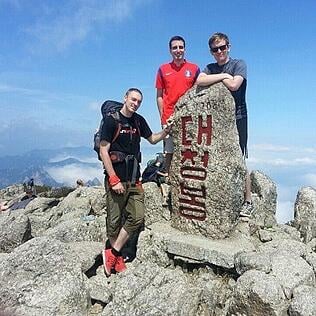 As you prepare for your time abroad, I'd like to leave you with Nelson Mandela's touching words. "If you talk to a man in a language he understands, that goes to his head. If you talk to him in his language, that goes to his heart." I urge everyone to learn the language. Capture the hearts of the natives, and embrace their culture. We can change the paradigm, one word at a time.



Jack Spilman is a 24 year old Ohio native. He enjoys competitive running, and self-improvement. Following a year teaching English in South Korea, much of his free time is now devoted to learning Korean in the hopes of one day becoming a translator.
Founded in 2010, International TEFL Academy is a world leader in TEFL certification for teaching English abroad & teaching English online. ITA offers accredited TEFL certification classes online & in 25 locations worldwide and has received multiple awards & widespread recognition as one of the best TEFL schools in the world. ITA provides all students and graduates with lifetime job search guidance. ITA has certified more than 25,000 English teachers and our graduates are currently teaching in 80 countries worldwide.
Want to Learn More About Teaching English Abroad?
Request a free brochure or call 773-634-9900 to speak with an expert advisor about all aspects of TEFL certification and teaching English abroad or online, including the hiring process, salaries, visas, TEFL class options, job placement assistance and more.