Ho Chi Minh City, Vietnam English Teaching Q and A with Jacklynn Blanchard
TELL US ABOUT YOURSELF!
What is your citizenship?

United States
What city and state are you from?
Littleton, CO
How old are you?
24
What is your education level and background?
Bachelor's Degree
Have you traveled abroad in the past?

Some international travel with friends, family, business, etc.
If you have traveled abroad in the past, where have you been?
Nova Scotia
What sparked your interest in going to teach English abroad?
I have always wanted to travel but unfortunately the opportunity has seldom presented itself. In college, I worked as an instructor's assistant, classroom assistant, tutor, and mentor and genuinely enjoyed my work so I felt that teaching English abroad would be an excellent way to bring together two things I enjoy: travel and teaching.
What were some of your concerns before teaching abroad?
Culture shock, finding a job, and meeting people.
What did your friends and family think about you moving and teaching abroad?
They thought I was kind of nuts but supported me.
Check out Jacklynn's Video of her experiences teaching English in Vietnam.
TEFL CLASS INFORMATION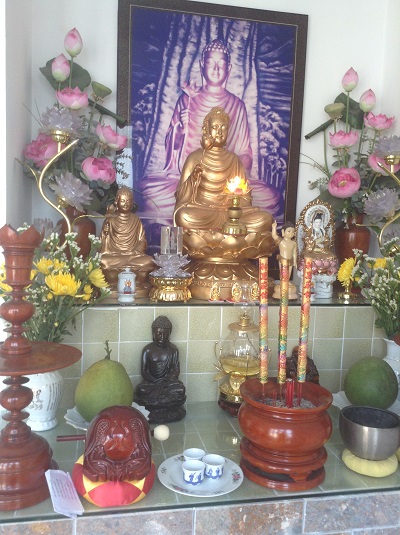 Why did you decide to get TEFL certified and choose International TEFL Academy?
I decided to get TEFL certified because it is easier to get a job that way and I had no prior experience teaching English.
I chose to get my certification through the International TEFL Academy because I read a lot if glowing reviews from its alumni, I liked that there were advisors, and there was job assistance.
Which TEFL certification course did you take?

How did you like the course?
I liked my online TEFL course a lot and felt that it provided me with a lot of good information however, it wasn't until I did my practicum (student teaching and observation at a local ESL classroom) did I really start to feel comfortable with the idea of actually teaching.
TEACHING ABROAD IN HO CHI MINH CITY, VIETNAM
Which city and country did you decide to teach English in and why?
I am teaching English in Ho Chi Minh City, Vietnam.
How long have you been in this country and how long do you plan to stay?
1 month, a year from when I signed my contract.
How did you secure your English teaching job?
A friend of my homestay host is a lecturer at the university and got me an interview. I interviewed for the position and they allowed me to first observe their courses and then I was allowed to teach a couple of classes. I signed my contract on Wednesday and began teaching classes this past Friday.
What school, company, or program are you working for?
The University of Agriculture and Forestry-Center for Foreign Studies: cfs.hcmuaf.edu.vn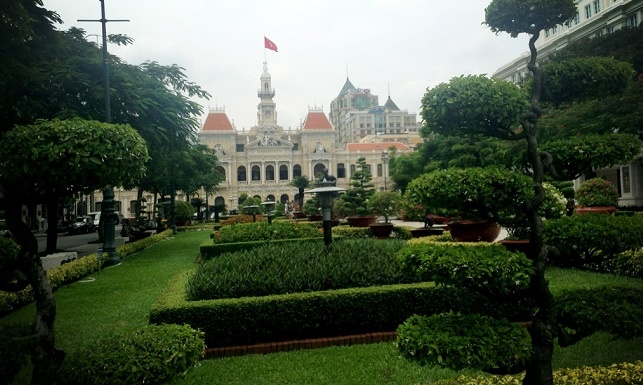 How did you get your work visa? If you didn't get a work visa, please elaborate on
working under the table without a work visa.
I currently only have a tourist visa but will get a work visa. Getting a work visa in Vietnam is a bit complicated (health exams, notorized documents, original documents etc.) and therefore will take awhile.
Tell us about your English teaching job!
I am teaching business English oriented courses on Friday evenings (hopefully more hours soon) at their center in district 5. My students are typically 20s-40s, most are university aged, and usually rather quiet but engaged in the material.
How did you find somewhere to live and what is it like? Do you have roommates?
I found my place through expat-blog.com and went to three places before I signed a lease (3 months). I will have 5 roommates but the apartment is very nice and the rent isn't bad plus it's in a nice area.
COUNTRY INFORMATION - FUN!
Please explain the cultural aspects, public transportation, nightlife, social activities, food, expat community, dating scene, travel opportunities, etc. about your country: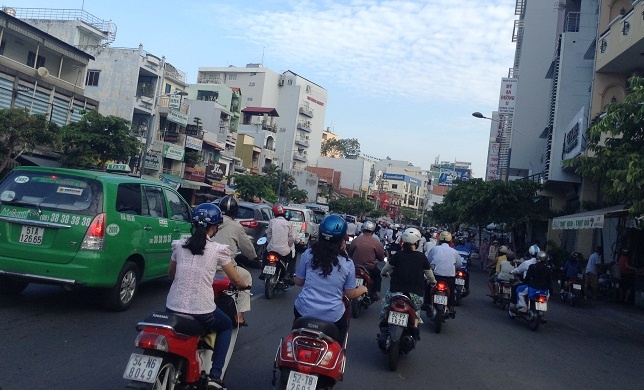 Culturally Vietnam is quite different than the U.S. but the people are very friendly and the young people are very into America so they are quite excited to meet Americans.
The buses I have been on I been clean and if you have a bus map they are fairly easy to navigate, however it is important to pay attention because sometimes the buses won't stop at all of the stops. I also take taxis (make sure they use the meter!) and moto taxis (remember to bring a helmet or you might end up with a sweaty one!)
The food in Vietnam is generally very good however sometimes it's a bit bizarre. I have had homemade food, restaurant food, and streetfood and have only had stomach problems once so far.
I have met a lot of people but most are tourists so I haven't made a lot of lasting connections yet but I have met some lovely people through my homestay family and my meetup group.
COUNTRY INFORMATION - MONEY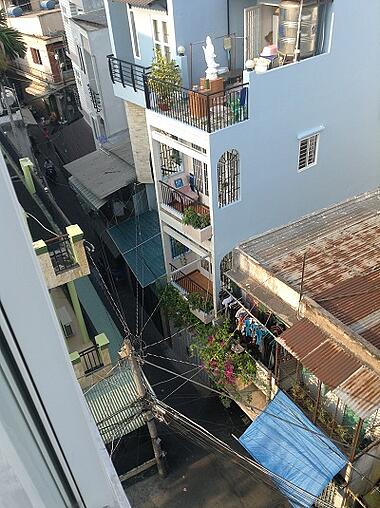 What are your monthly expenses?

Rent: 300 USD plus electricity
Food: 200ish USD a month
Social Activities: 50 USD month, probably more when I meet more people
Transportation: 100ish USD probably less when I start renting motorbike monthly.
Phone: 20 for phone plus minutes maybe 20 a month, I use Skype, textfree, and magic jack to call home to the States.
How would you describe your standard of living?
Pretty good, better when I start working more hours.
In your opinion, how much does someone need to earn in order to live comfortably?
1000 USD a month if they have no bills from where they're from.
ADVICE FOR PROSPECTIVE TEACHERS IN HO CHI MINH CITY, VIETNAM
What advice would you give someone planning or considering teaching abroad? Would you recommend teaching in your country?
I would advise them to do a lot of research and to do a short trip before relocating if they've never been to the country before.
Read more of Jacklynn's experiences in her articles:
On Her Way: My beginnings in Vietnam - Teaching English Abroad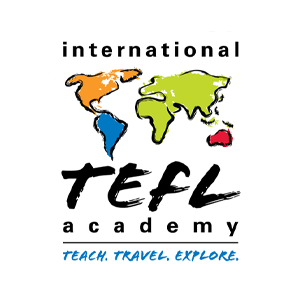 Founded in 2010, International TEFL Academy is a world leader in TEFL certification for teaching English abroad & teaching English online. ITA offers accredited TEFL certification classes online & in 25 locations worldwide and has received multiple awards & widespread recognition as one of the best TEFL schools in the world. ITA provides all students and graduates with lifetime job search guidance. ITA has certified more than 25,000 English teachers and our graduates are currently teaching in 80 countries worldwide.
Want to Learn More About Teaching English Abroad?
Request a free brochure or call 773-634-9900 to speak with an expert advisor about all aspects of TEFL certification and teaching English abroad or online, including the hiring process, salaries, visas, TEFL class options, job placement assistance and more.