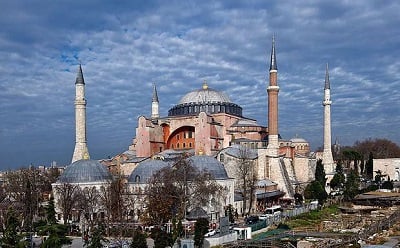 Istanbul, Turkey English Teaching Q and A with Liz Rippon
TELL US ABOUT YOURSELF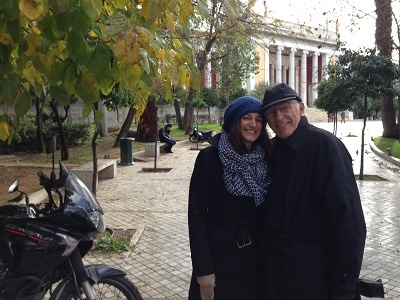 What is your citizenship?

United States

What city and state are you from?

Boise, Idaho

How old are you?

29

What is your education level and background?

Bachelor's Degree

Have you traveled abroad in the past?

Some international travel with friends, family, business, etc.

If you have traveled abroad in the past, where have you been?

France, Switzerland, Belgium, Poland, Turkey, Austria, Italy, Germany, Mexico, Canada, Greece, Czech Republic
What sparked your interest in going to teach English abroad?

I was becoming more and more uninterested in my career choice in accounting and business. I was looking to find something I could be more passionate about. I had heard about other people teaching abroad and after doing some research, it seemed like a great opportunity - to do the thing I love, travel, while getting paid!

What were some of your concerns before teaching abroad?

Adapting to a completely new culture because traveling to and living in some place are two completely different things!

What did your friends and family think about you moving and teaching abroad?

My friends and family were very supportive and excited for me. My parents were concerned about my safety but overall everyone was very happy for me.

TEFL CLASS INFORMATION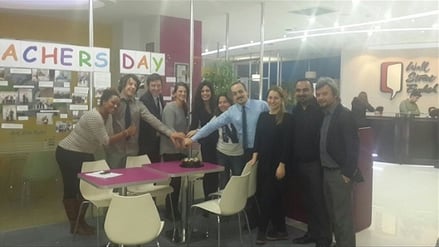 Why did you decide to get TEFL certified and choose International TEFL Academy?

Like I mentioned above, a main reason I wanted to get the certification was to teach abroad and hopefully pursue something I was more passionate about. I chose International TEFL Academy because they were so helpful in my research process. They never made me feel like they were pushing it on me to sell something and actually encouraged me to research other options. My TEFL instructor was very helpful during the course and the life long job search guidance has been a great resource!
Which TEFL certification course did you take?

Online TEFL Course

How did you like the course?

The online course was very good. It was easy to use and I felt that it prepared me well to have a foundation in EFL teaching. The instructor was great; she always gave us timely feedback and even offered to a be a reference after the course was over. The practicum hours were a great way to get my feet wet and to not be as nervous when I started teaching overseas.
How has your TEFL training helped you in your current teaching position?

I felt the TEFL training helped give me a basic knowledge of teaching methods, classroom management, etc. The most helpful aspect of the training was the practicum as it helped prepare me for my experience abroad. For example, tutoring people from all over the world helped me feel more at ease and have more cultural sensitivity when I entered the classroom for the first time abroad.

Which city and country did you decide to teach English in and why?

I chose to teach English in Turkey in the city of Istanbul.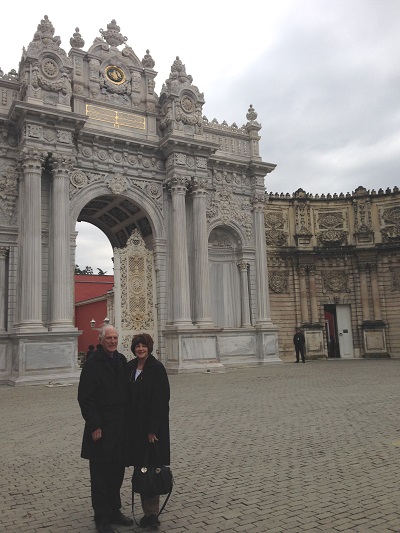 How long have you been in this country and how long do you plan to stay?

7 months

How did you secure your English teaching job?

I contacted the school directly

What school, company, or program are you working for?

Wall Street English

How did you get your work visa?

The school helped me in this process. I just provided the paperwork necessary and they submitted everything for me.

Tell us about your English teaching job!

I taught English to adult business professionals at a language school. I had about 33 hours worth of lessons each week, 6 days a week. (which was a lot, by the way!) Each month, I made 1800 Turkish lira; plus they gave me 300 lira living allowance. We had a meal ticket, which had 250 on it each month as well to help pay for food. We had 4 weeks of vacation time (we were able to use them after a 3 month probationary period ) Honestly, Turkey is not a place to go if you want to save money. Overall, most things are pretty inexpensive, but the pay is not enough to be able to save, at least not for me!

How did you find somewhere to live and what is it like?

A Turkish teacher at my school helped me find a place to live. I lived by myself. A lot of the apartments in Istanbul are not very modern, but I managed to find a comfortable place within a 10 minute bus ride to work. Rent was 850 lira/month. I was living outside of the city, so it is less expensive than in Istanbul.


COUNTRY INFORMATION - FUN!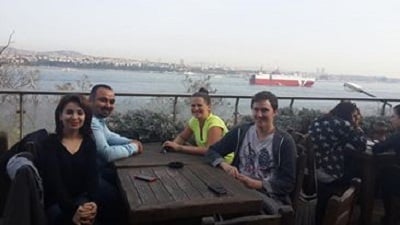 Please explain the cultural aspects, public transportation, nightlife, social activities, food, expat community, dating scene, travel opportunities, etc...

There is so much to do in Istanbul. The city has a fun nightlife and there are endless side streets with cute cafes and bars at night. (side note: the alcohol can be quite expensive there!)
History & Culture: There is so much history there, so I would advise visiting the many mosques, museums, and cultural sites. Don't be surprised if you are offered tea pretty much anywhere you go, as it is very common.
Food: The food is great, including a lot of meat dishes, bread, pepper, tomato, and yogurt dishes. Turkish breakfast is fun; I recommend it! However, it is sometimes tricky to find a lot of variety aside from Turkish cuisine.
Public Transportation: As far as public transportation, there are mini buses (dolmus), and a metrobus that run 24 hours, and taxis to get around.
Life in a Moslem Society for an American Woman: A question I get asked a lot is about the dress and what it is like to be a woman there. I never had a problem with the way I dressed there and never felt like I had to be super conservative. Many women wear the headscarves or even the full burqa, but I never had to (except in Mosques) nor did it make me uncomfortable. I would advise always traveling with someone, especially in the busy tourist areas. I am quite independent but it can be quite stressful. Other than that, I would say Istanbul has so much to offer from the beautiful Bosphorus to its interesting history and exquisite mosques.
Turkish Hospitality: They are some of the most hospitable people I have met and had a great time there overall!


COUNTRY INFORMATION - MONEY
What are your monthly expenses?

Rent: 850 lira (approx. $320 USD)

Utilities: Electric 60 lira ($22 USD), internet 60 lira ($22 USD), water 20 lira ($7.50 USD) , gas (this is the pricier one!) can be up to 200 lira ($75 USD) a month

Transportation is relatively cheap: the buses are only a couple of lira if traveling around your area. You can get a card and fill it up to use the metrobus and tram. It is generally (depending how far you are going of course) not more than 5 lira ($1.90 USD) or so.

Phone: I just bought a phone there and paid as I went. I kept my iPhone I had in the States (you can't use them in Turkey; it is quite a process), and I just used that to communicate when I had wifi.

Food is relatively cheap for a typical meal; average 15 lira ($5.50 USD). Alcohol can be quite pricey - a beer is usually about 13 lira ($4.50 USD).

How would you describe your standard of living?

Descent

In your opinion, how much does someone need to earn in order to live comfortably?

1800 - 2200 lira ($675 - $825 USD)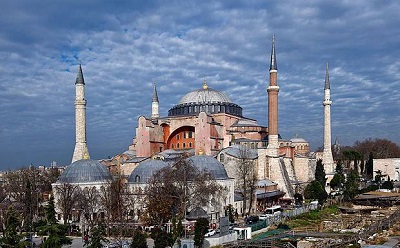 ADVICE FOR PROSPECTIVE ENGLISH TEACHERS
What advice would you give someone planning or considering teaching abroad? Would you recommend teaching in your country?

One piece of advice I would give while you are considering places to teach is to ask if you can speak to other teachers working there (present or past). This way you can get a good feel of the school and how people have liked it, did they get paid on time, etc.

Although Turkey is an incredible country with so much history and culture, I will say it is a difficult place to live so be ready for an adjustment!

My last word of advice is if you are hesitating about whether or not to go abroad....Just do it! No matter what the experience turns out to be, it will be worth it. There are always people there to help you along the way.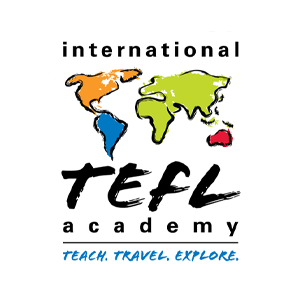 Founded in 2010, International TEFL Academy is a world leader in TEFL certification for teaching English abroad & teaching English online. ITA offers accredited TEFL certification classes online & in 25 locations worldwide and has received multiple awards & widespread recognition as one of the best TEFL schools in the world. ITA provides all students and graduates with lifetime job search guidance. ITA has certified more than 25,000 English teachers and our graduates are currently teaching in 80 countries worldwide.
Want to Learn More About Teaching English Abroad?
Request a free brochure or call 773-634-9900 to speak with an expert advisor about all aspects of TEFL certification and teaching English abroad or online, including the hiring process, salaries, visas, TEFL class options, job placement assistance and more.